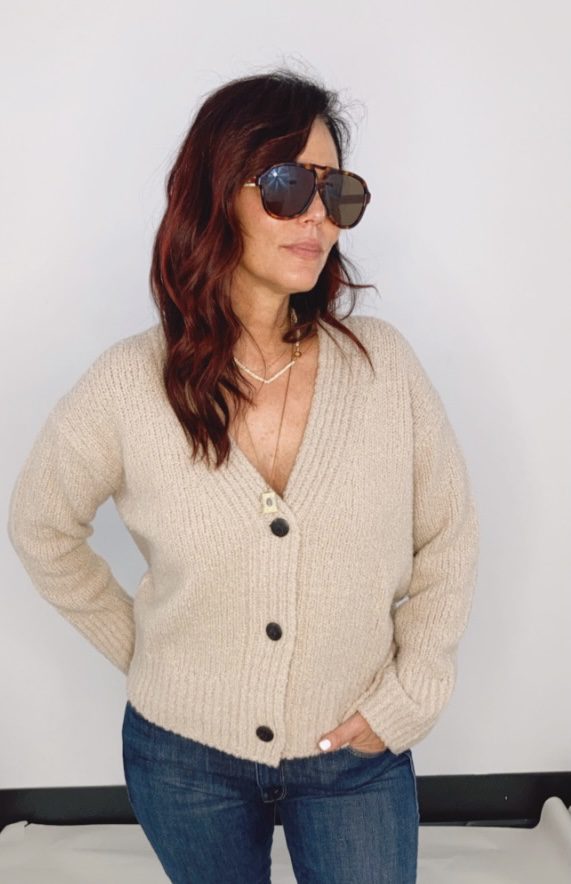 This years Nordstrom Anniversary Sale is a little different in that new additions to in-store assortment is added daily. On day #1 we only had about 60% of deliveries for women's apparel. Delayed shipments means if you think you've seen it all… THERES MORE DEALS!!
Here are a few of my latest finds…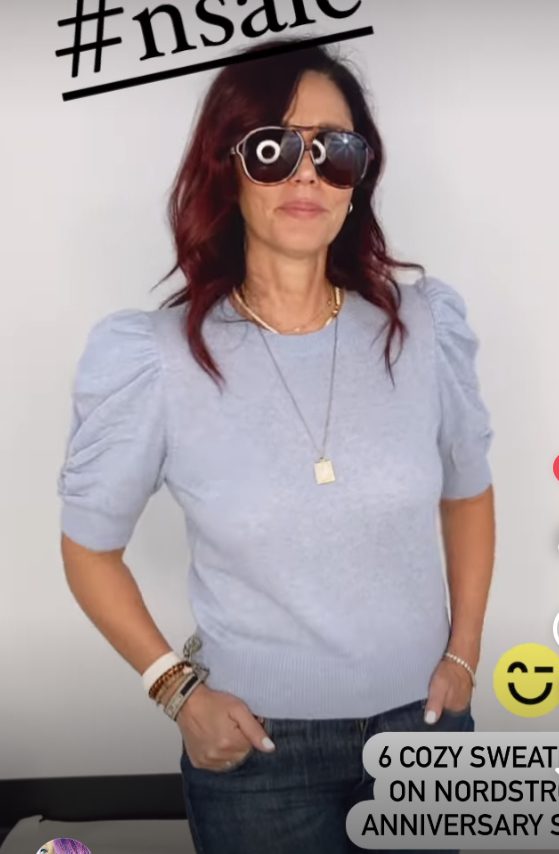 I hate to admit this but sometimes I don't take my own advice… but Im so glad I tried on this Frame powder blue cashmere puff sleeve sweater for $218.90 ( after the sale it will be $328). I felt so feminine and pretty in this style and color. It's going to look great with so many of my skirts, leather pants, and flare jeans. And it's available in black too so give it a try!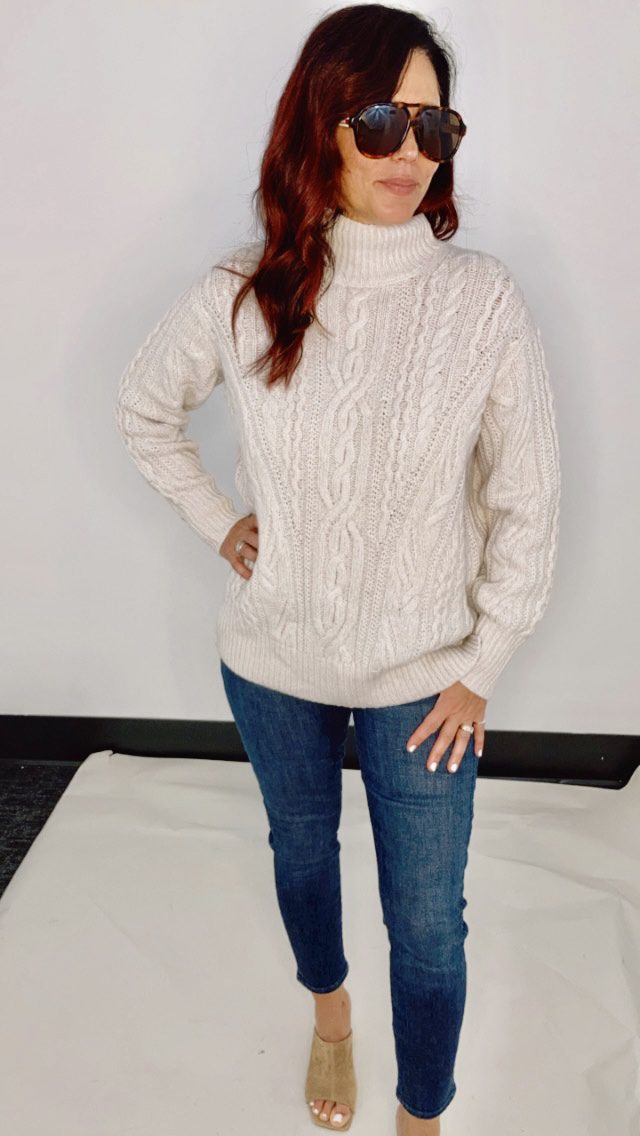 I have a thing for large sunglasses. I couldn't believe how many great DESIGNER sunnies there are on the Anniversary Sale! Have you checked them out yet? I was super impressed with the quality (and the pretty velvet GUCCI case)with the GUCCI aviators that I'm wearing above. Now $259.90, after sale they go back up to $390.
Check out more ANNIVERSARY DESIGNER SUNGLASSES here: