Its a NEW YEAR and I'm so thankful you're here! I have loved writing this little blog highlighting the best of what to buy and my RoseKnows tested shopping tips! Wishing you and your families peace, health, and prosperity!
Ps. Make sure to scroll all the way down to see my latest obsessions featuring Alexander Wang and YSL.
Fashion Icon Jenna Lyons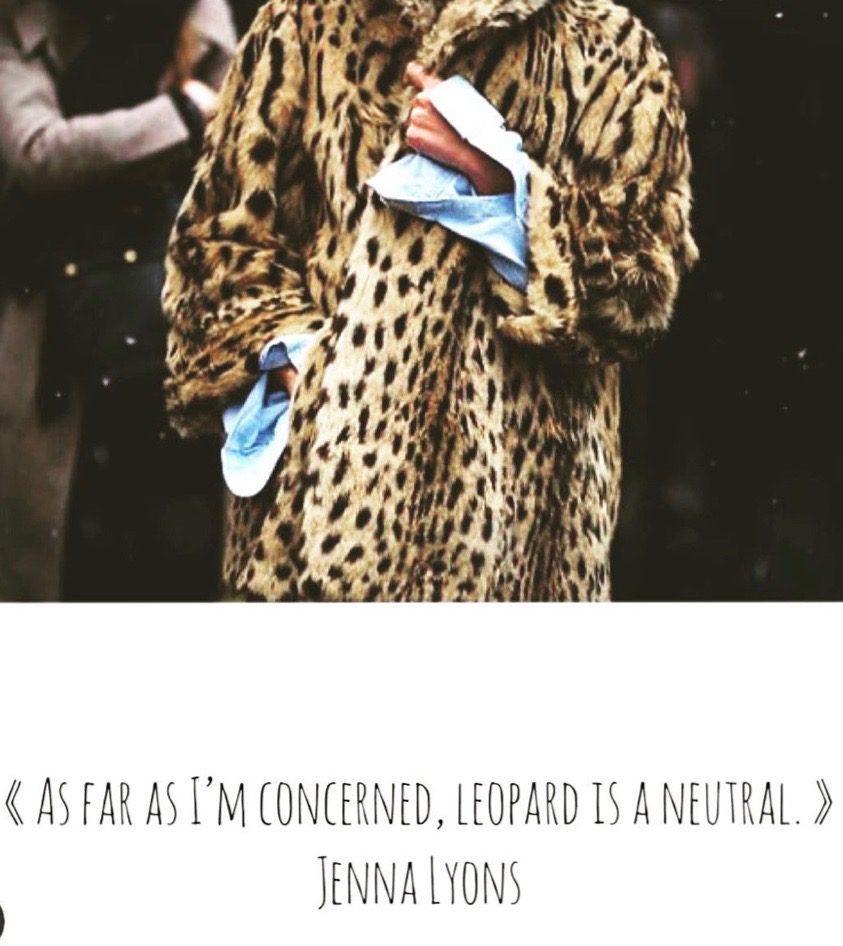 If you're not familiar with Fashion Icon Jenna Lyons, she was the president and executive creative director at J. Crew and was given credit for their huge success when she was at the helm. Her style is simple Americana albeit bold & brave. She broke the rules by mixing the unexpected. Her magic formula was taking the casual basics and mixing it with something very glam normally saved for formal occasions. She mixed leopard faux fur with denim shirts + sequin skirts and made it all look so easy & chic. I personally am a huge fan! Jenna changed the narrative by making traditional formal pieces more approachable, useful, and unique for everyday wear.
Jenna has moved on to other endeavors including home design. You can view her show STYLISH on HBO max which incorporates both of my loves: interior design & fashion.
SHOP THE LOOK HERE:

CHIC WAYS TO WEAR LEOPARD
If you're wondering if leopard is STILL en vogue … just look at the recent runway designers who have bold beautiful leopard in their collections this season. From Dolce & Gabbana, Max Mara, Lanvin, Celine, Michael Kors, and Etro – leopard is continues to be a strong trend! Read my RoseKnows tips below and wear leopard like a pro.
TIP 1: BLACK IS KEY
Black Sunglasses + Black Blazer + Leopard Dress + Converse High Tops + Ysl bag + Leopard Coat + Faux Leather Pants + Combat Boots + Gold Jewelry + Black & Gold Handbag
Resist the urge to wear more than one leopard piece at a time. Treat leopard as a 'neutral' however the bold pattern packs a punch so don't over do a good thing because a little goes a long way. A chic leopard look is easy when paired with solid black. This works in reverse as well, add a leopard pattern coat to bring interest and personality to an otherwise boring solid black outfit.
Shop Fun Leopard Pieces Here:

Save the leopard on leopard for skilled editorial stylists. When done right however, leopard on leopard is so so good as seen here in this Dolce & Gabbana photo. I spot 5 spotted leopard pieces here… its so rich and decadent, don't you think? (Photos via Pinterest)
Tip 2: LAYER A DRESS OVER JEANS
Add a slice of leopard on top of your jeans for that Jenna Lyons unexpected mix of casual with formal. This silk wrap Ganni leopard dress looks great on its own however its so much more interesting over jeans! Give this interesting surprise layer a try. Check out more Ganni here.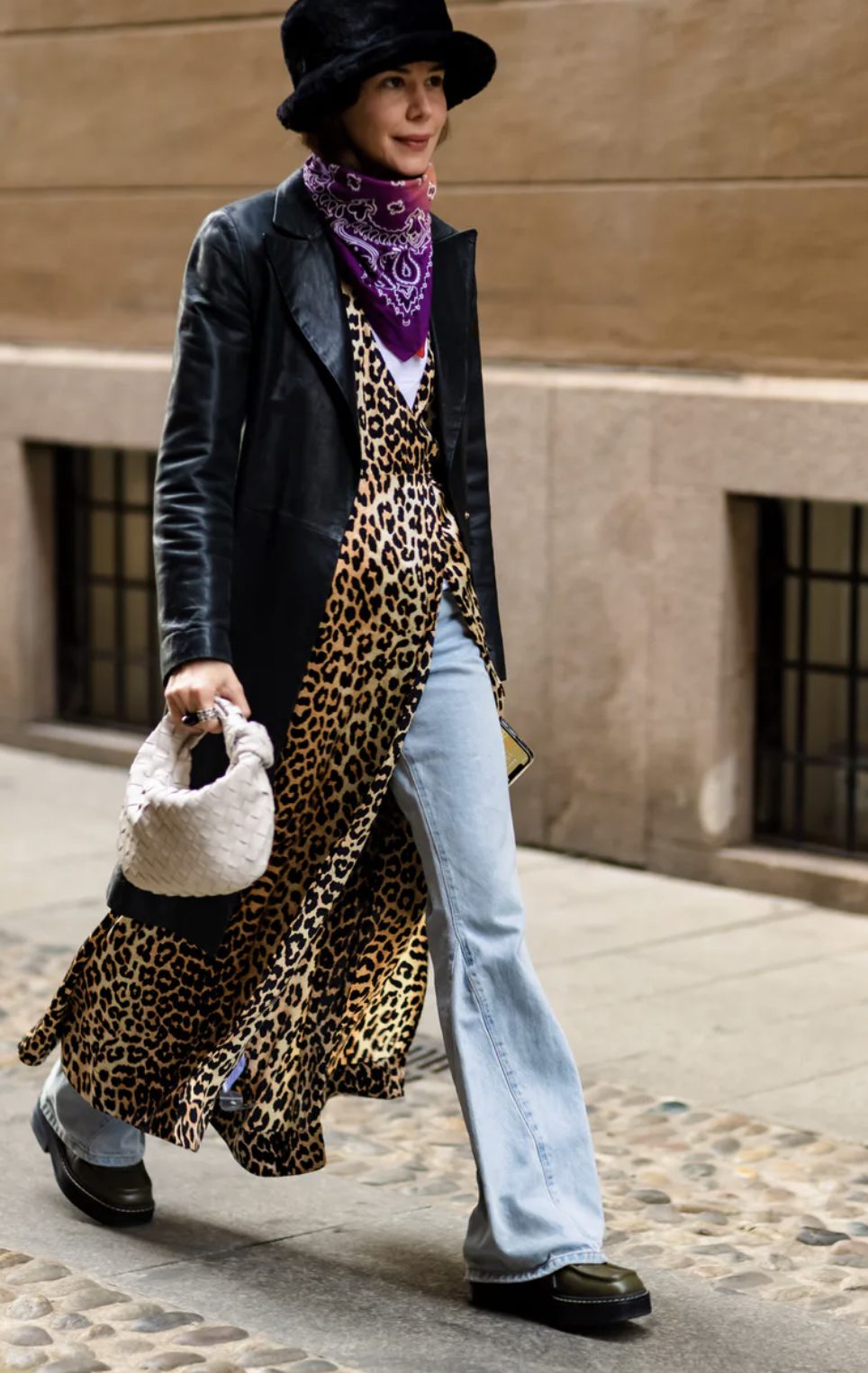 Tip 3: A LITTLE GOES A LONG WAY
If this all seems too much, take it slow with a leopard accessory like a pretty leopard scarf like this one here under $40. Adding a leopard shoe, sneaker, handbag or scarf to an otherwise safe ensemble is another fun idea. Check out this gorgeous vegan Mali + Lili Crossbody here. I have the super light Ganni nylon leopard backpack and love it! Try the equally light Ganni drawstring tote bag here. I would love to have these cool Saint Laurent leopard slides here.
TIP 4: DON'T BE SHY
Not for the faint of heart but if you're a bold fashionista, this look is for you! Look how fabulous this hot pink Jacquemus coat and bright green plaid pants look when pared with leopard… talk about standing out in a crowd : )
Shop Bright Fun Pieces Here:

---
What's on my VIP radar now?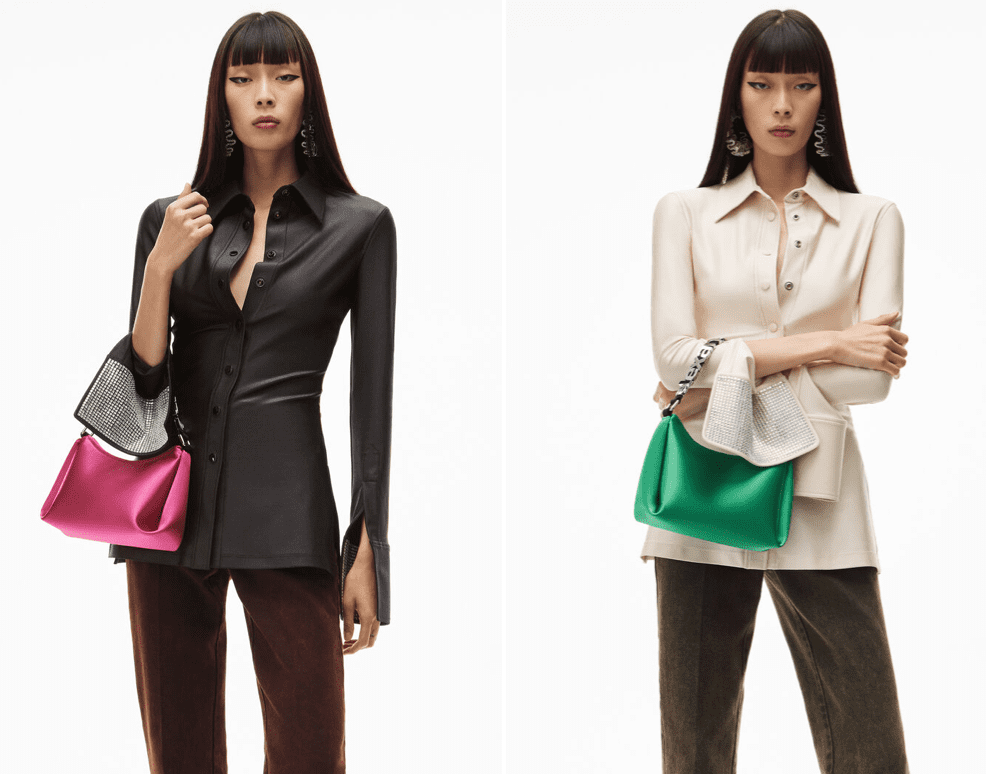 I've been super obsessed with everything Alexander Wang lately! Check out the rhinestone cuffs above … dying for both!! I've treated myself to 3 new pieces recently.
shop style boards here

---
Black YSL Handbags to Invest In Now and Love Forever!
SHOP Investment YSL Bags Here

---
Thank you for subscribing here and please share with your best fashionista sister! xx, rose