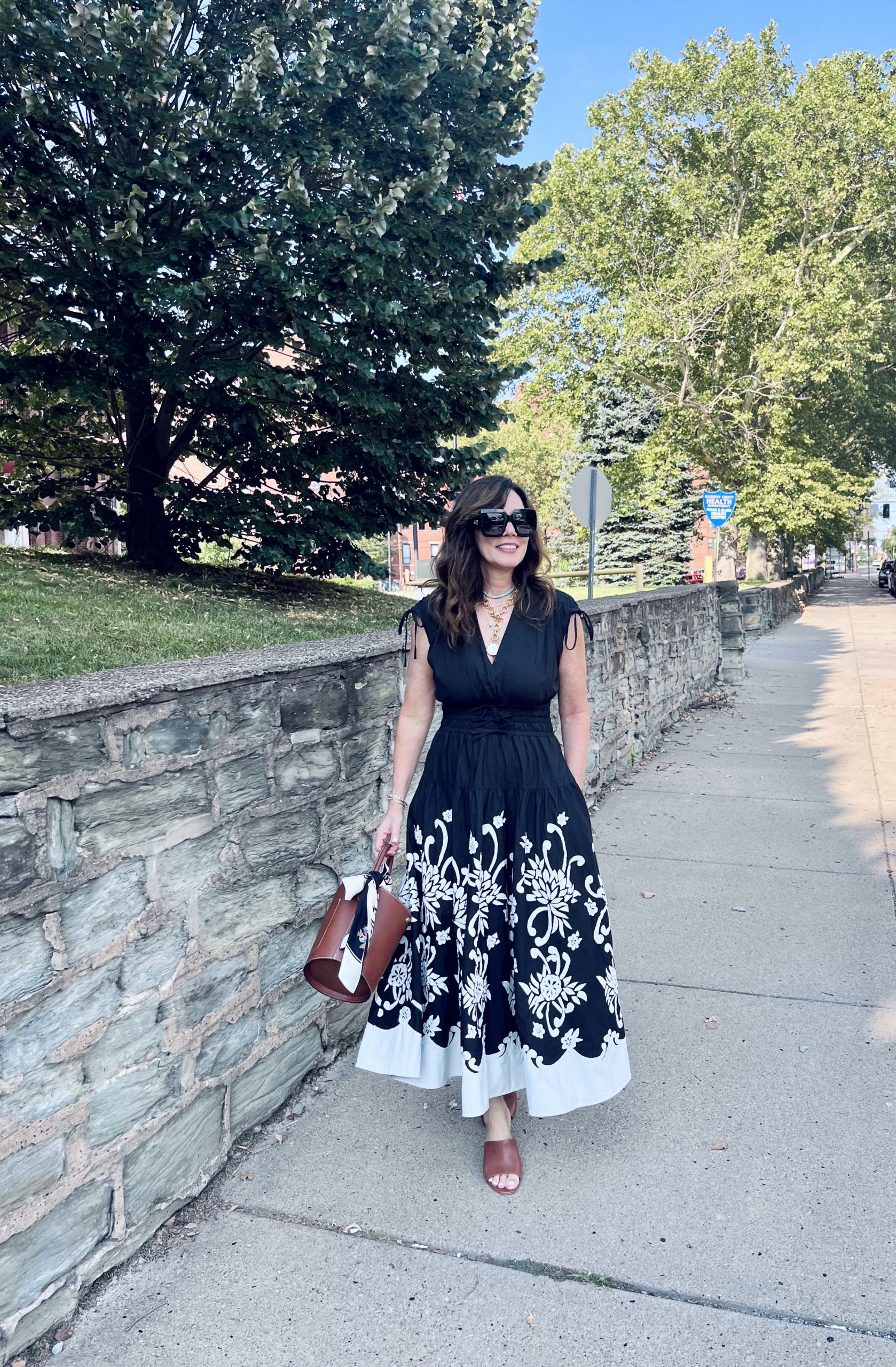 Mixing Brown & Black 
Longchamp Bucket Bag | Derek Lam 10 Crosby(similar here) | Joie Wedges | Gucci Sunglasses | Gucci Twilley(similar) | Necklace

I've always been fascinated with interesting chic color combos. My days as an interior designer taught me to add a little black somewhere, because it will ground a room. During my college years, I worked part time at a swanky boutique in Tulsa Oklahoma (I wonder if they are still around) called Aberson's Alley. There, I learned the importance of ultra chic monochromatic color palettes using creams, grays and beiges. And then there was color-blocking. When I first moved to Pittsburgh, I helped open the first Ann Taylor store. My favorite purchase was an interesting color combo: cornflower blue silk top that I wore with a citron silk skirt. Thirty years later (more or less), I now work as stylist and ambassador at Nordstrom and of course an aspiring blogger as well 🙂 Here are three chic color combos just in time for fall, that always work!
1 | BLACK + SHADES OF BROWN

A black dress with a black shoe is fine, albeit expected. Instead, try a shade of brown like camel or cognac as seen in my cover photo. The secret to this chic color combo is to wear a brown shoe with a black outfit for example, is to balance the brown. Add a brown scarf, belt or bag so that it looks intentional and ties it all together.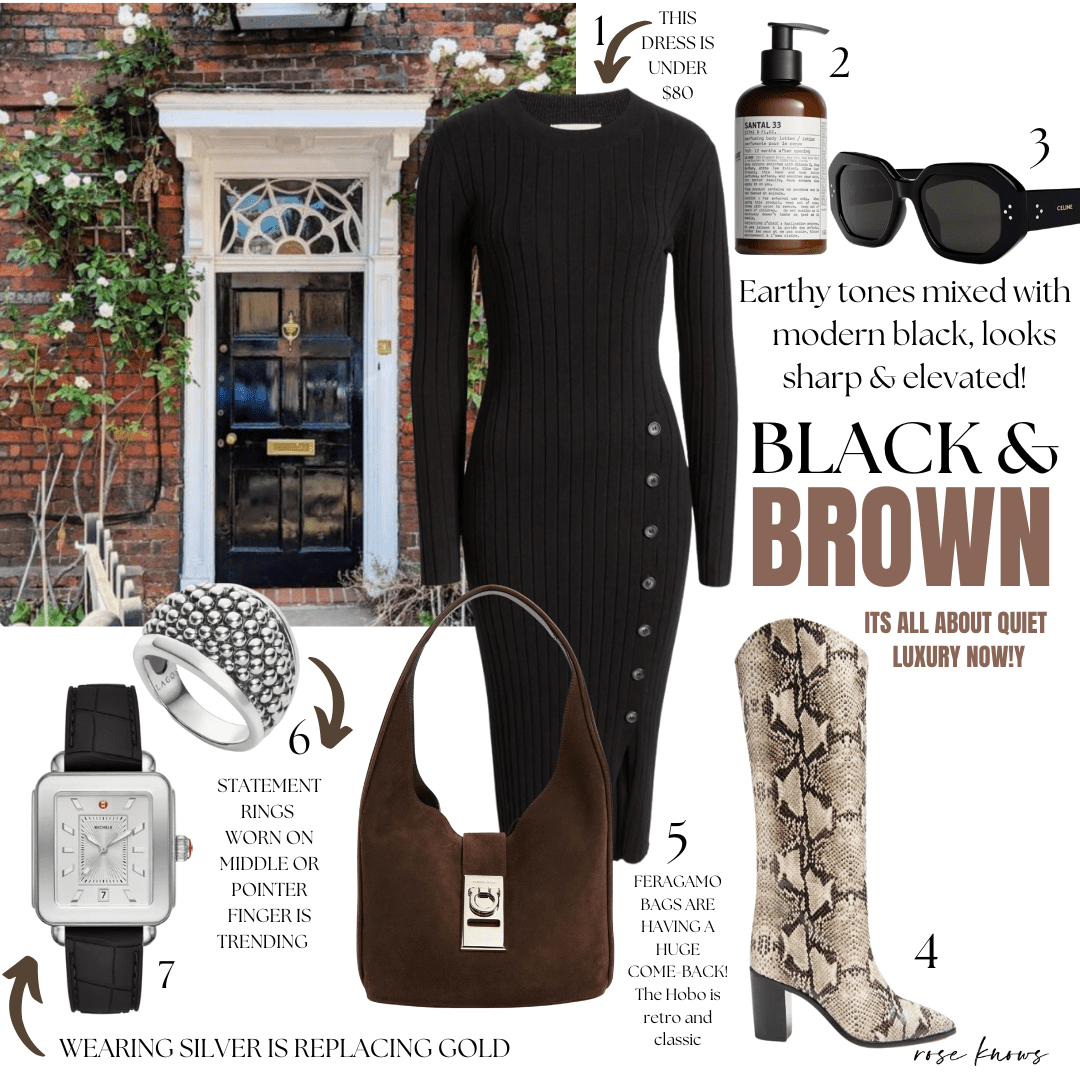 SHOP Black + Brown Style Board here.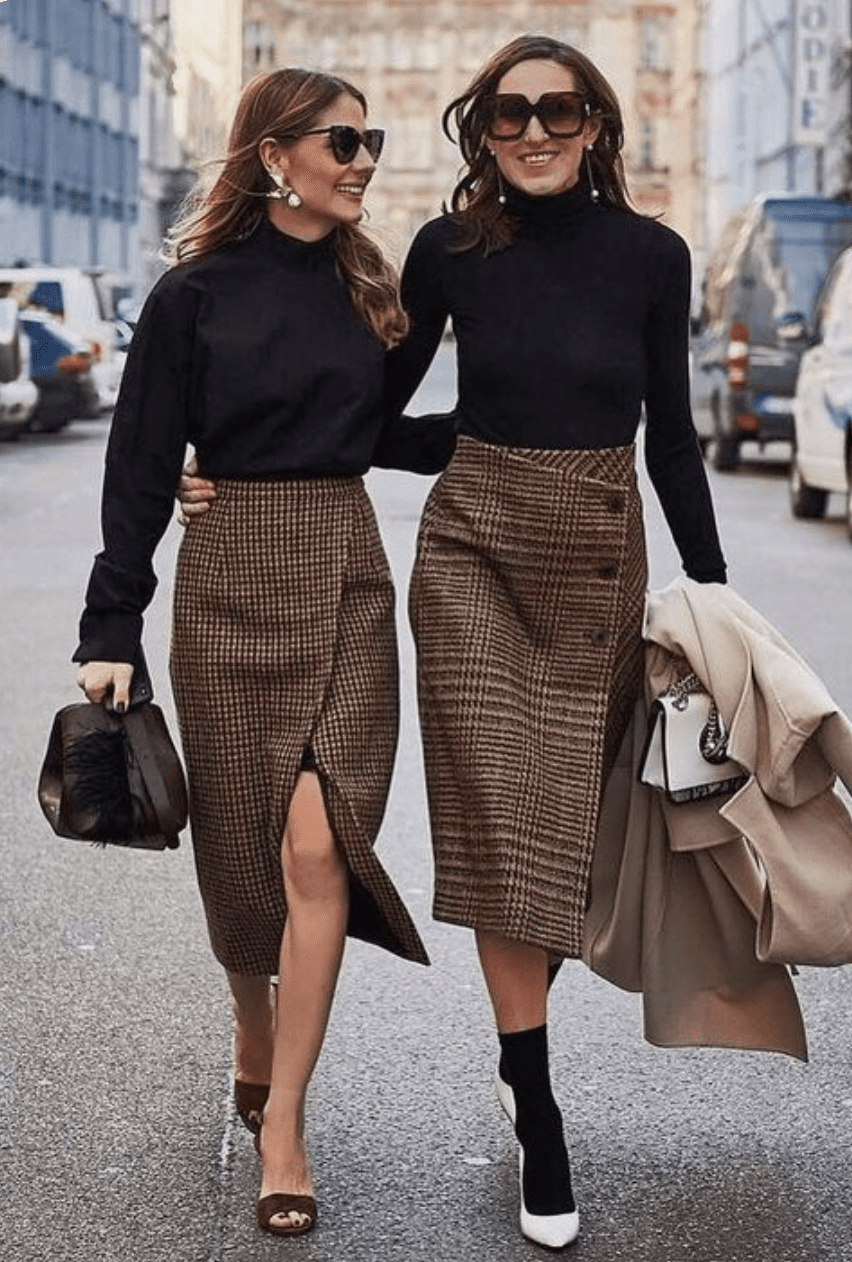 All photos via Pinterest 

While researching for this post, I stumbled on the best new collection from Sandro... Talk about int4resting color combos!! I seriously would wear every single piece:)  Check it out here.




Fall is my favorite FASHION SEASON…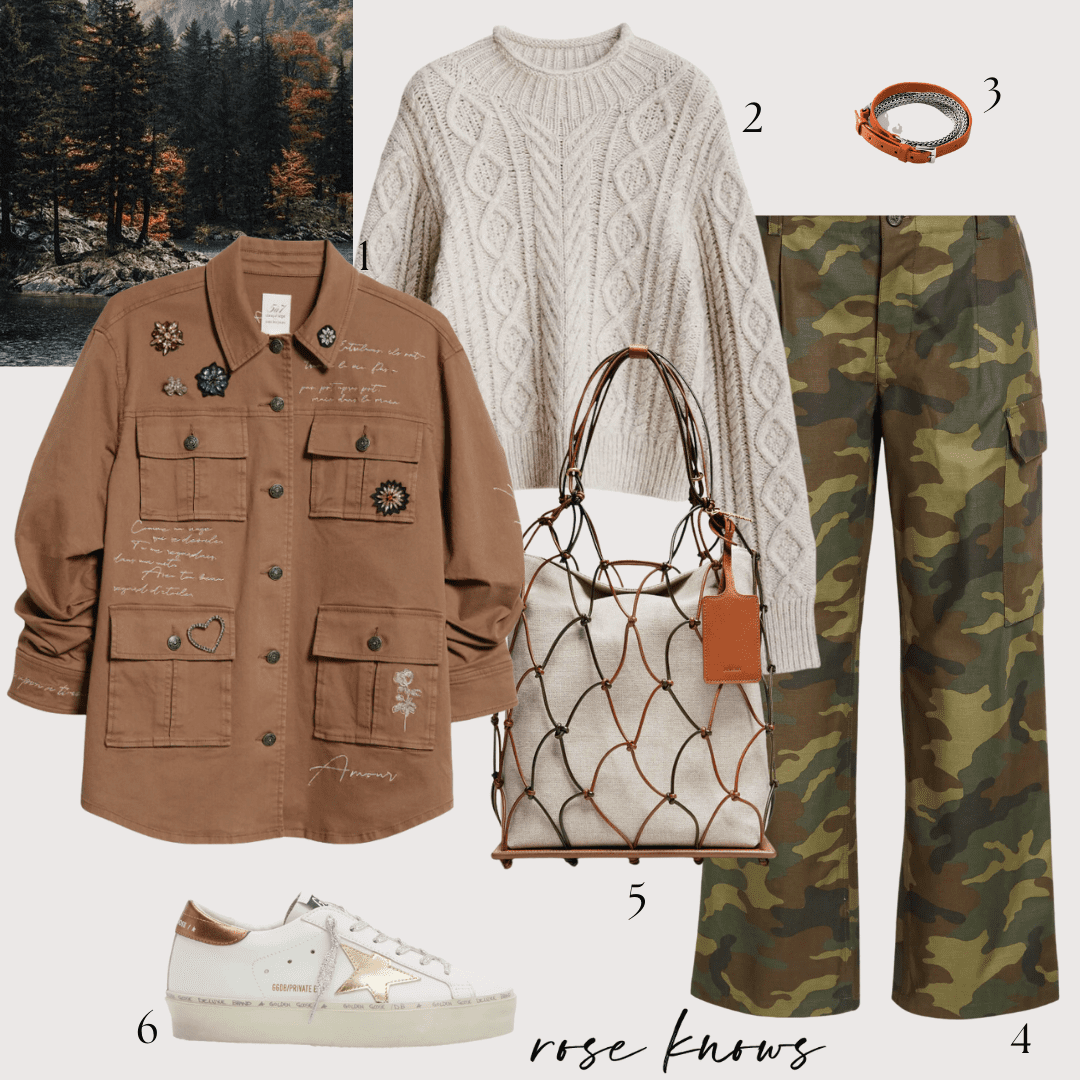 New Cinq a Sept Surplus jacket in tan is so cute, you have to check out the back too (ps. it has my name written all over it)! Shop board here.
2 | WHITE + DENIM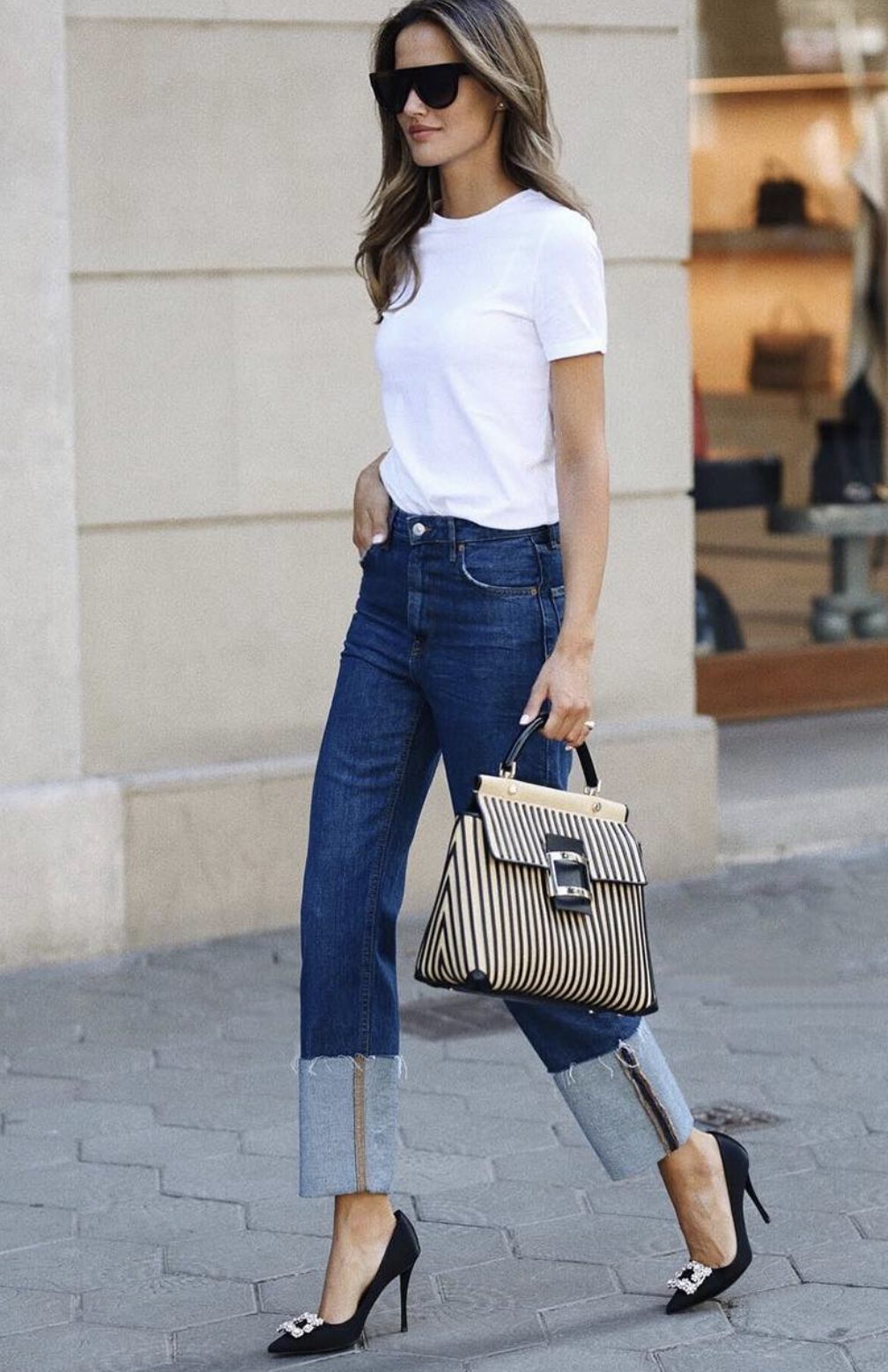 Even I get stumped with what to wear sometimes! But my no-brainer go-to outfit is a great pair of modern jeans (or a denim skirt) paired with a classic white top. This color combo is not only easy, but always looks crisp and fresh. Your personal style must be interjected. So accessories, handbags and footwear choice is important to create the mood for any occasion. I've added 20 NEW fav jeans to my shop on my LTK shop here.
.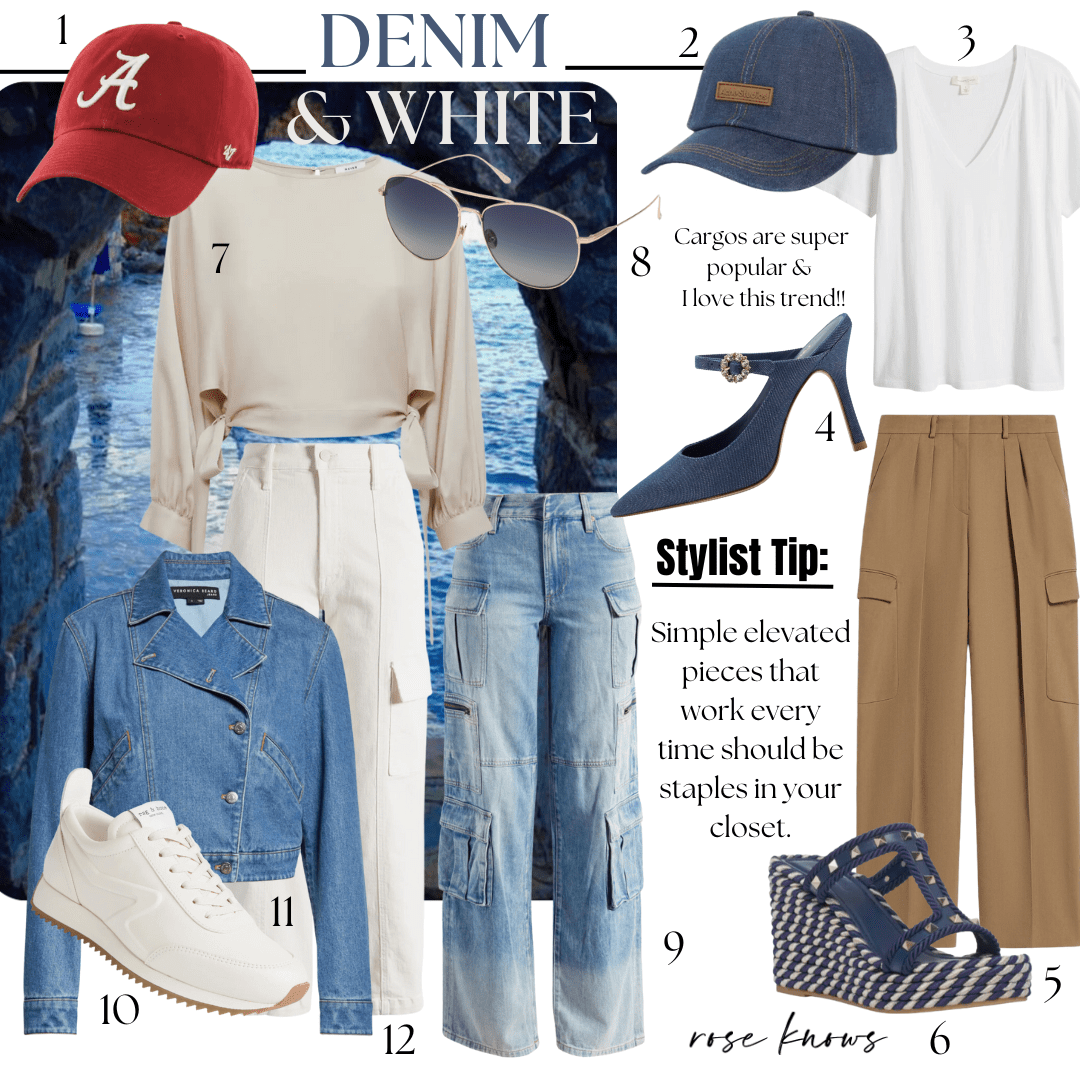 SHOP Blue + White Board HERE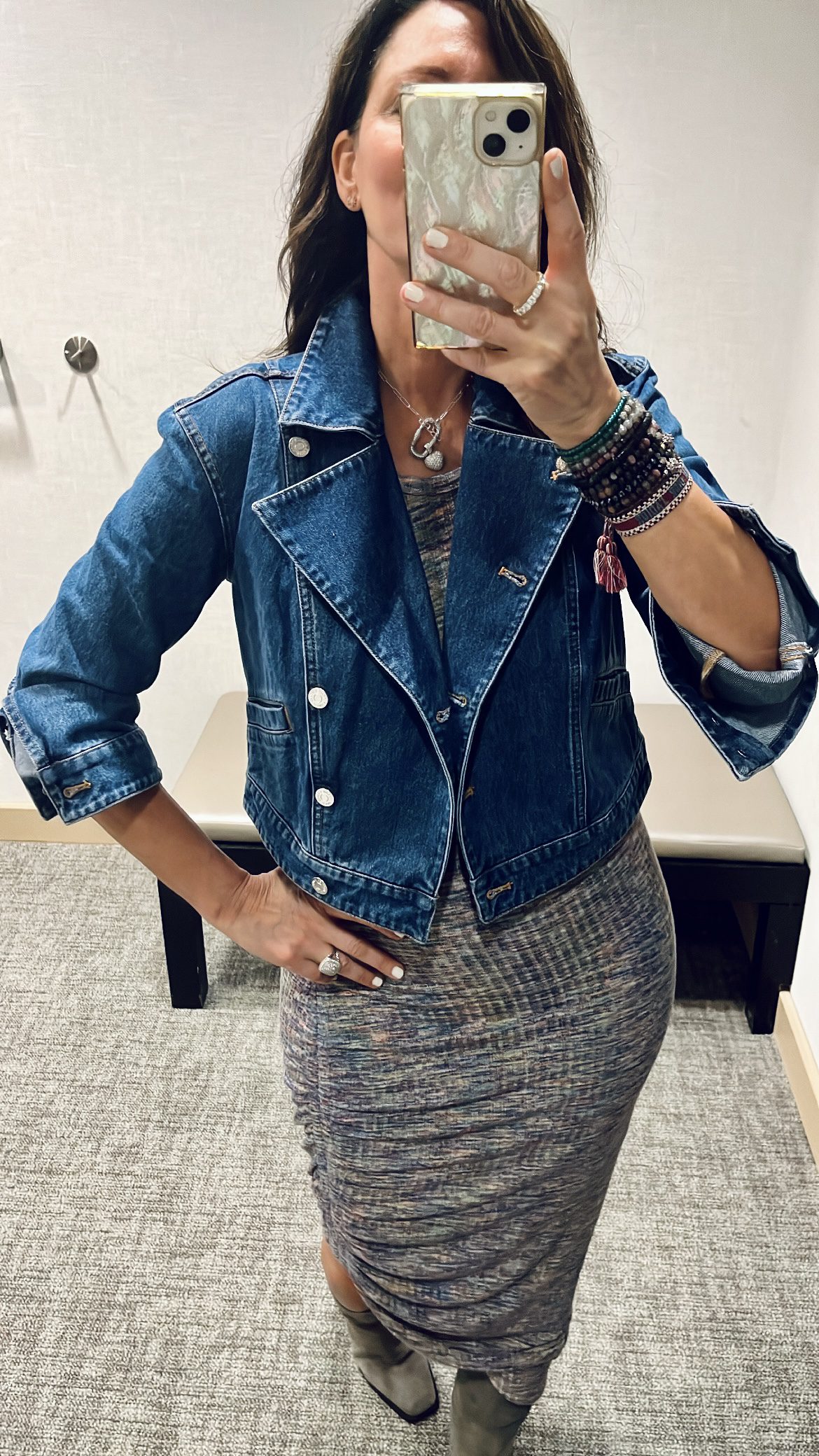 Here is the Vb New denim jacket in RL. This isn't a regular basic denim jacket, it reads like a blazer and is much more interesting than any other denim jacket I've seen! Shop this look here.
3 | ARMY GREEN + NAVY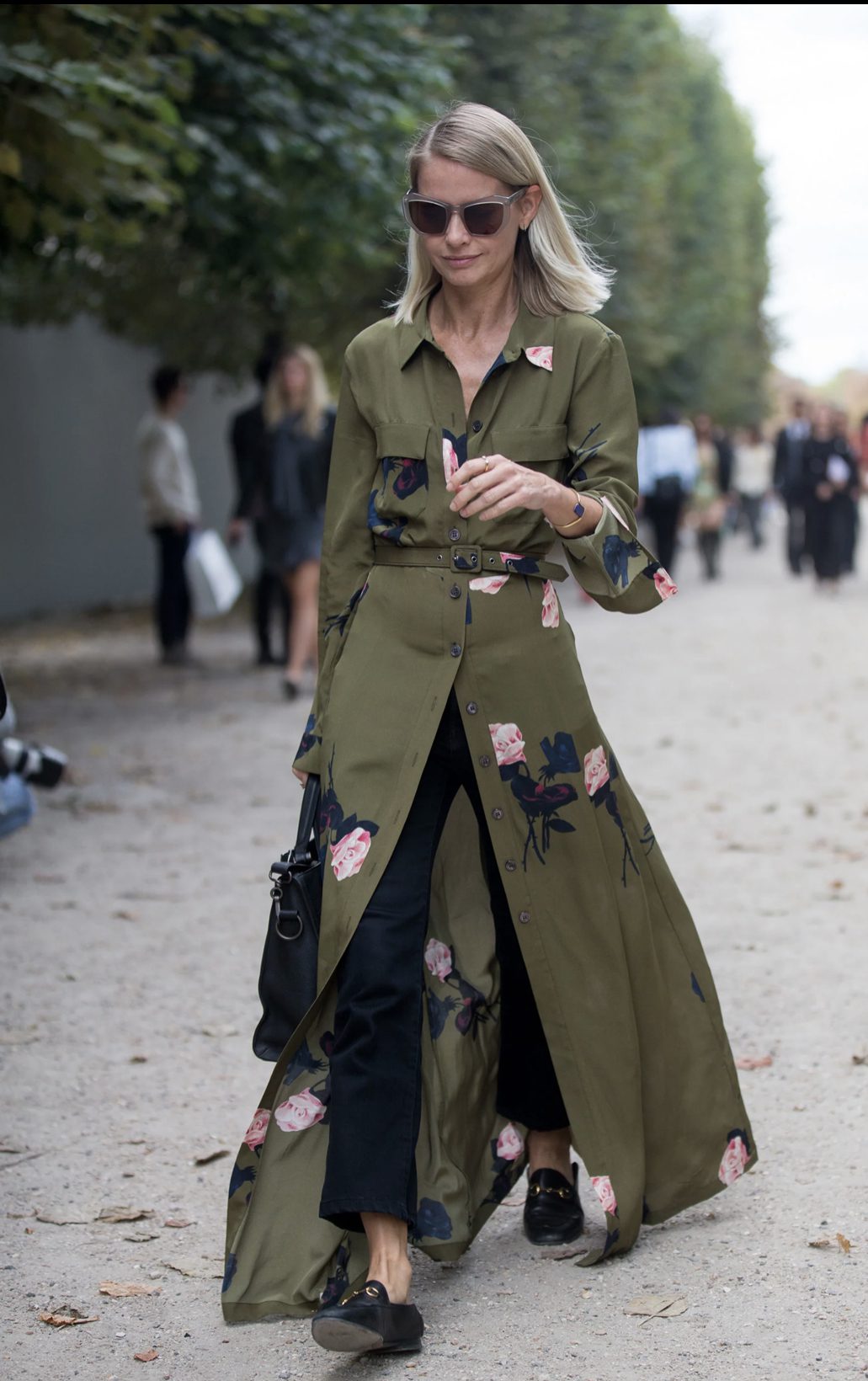 This chic color combo is not as common, however it's very easy to replicate. You will need an army green item like a utility jacket or cargo pant (camo pants work too) and pair it with navy or a dark denim. The dark denim can be a navy shirt or even a navy denim jacket. No rules here, just suggestions and a guide to style this amazing color duo.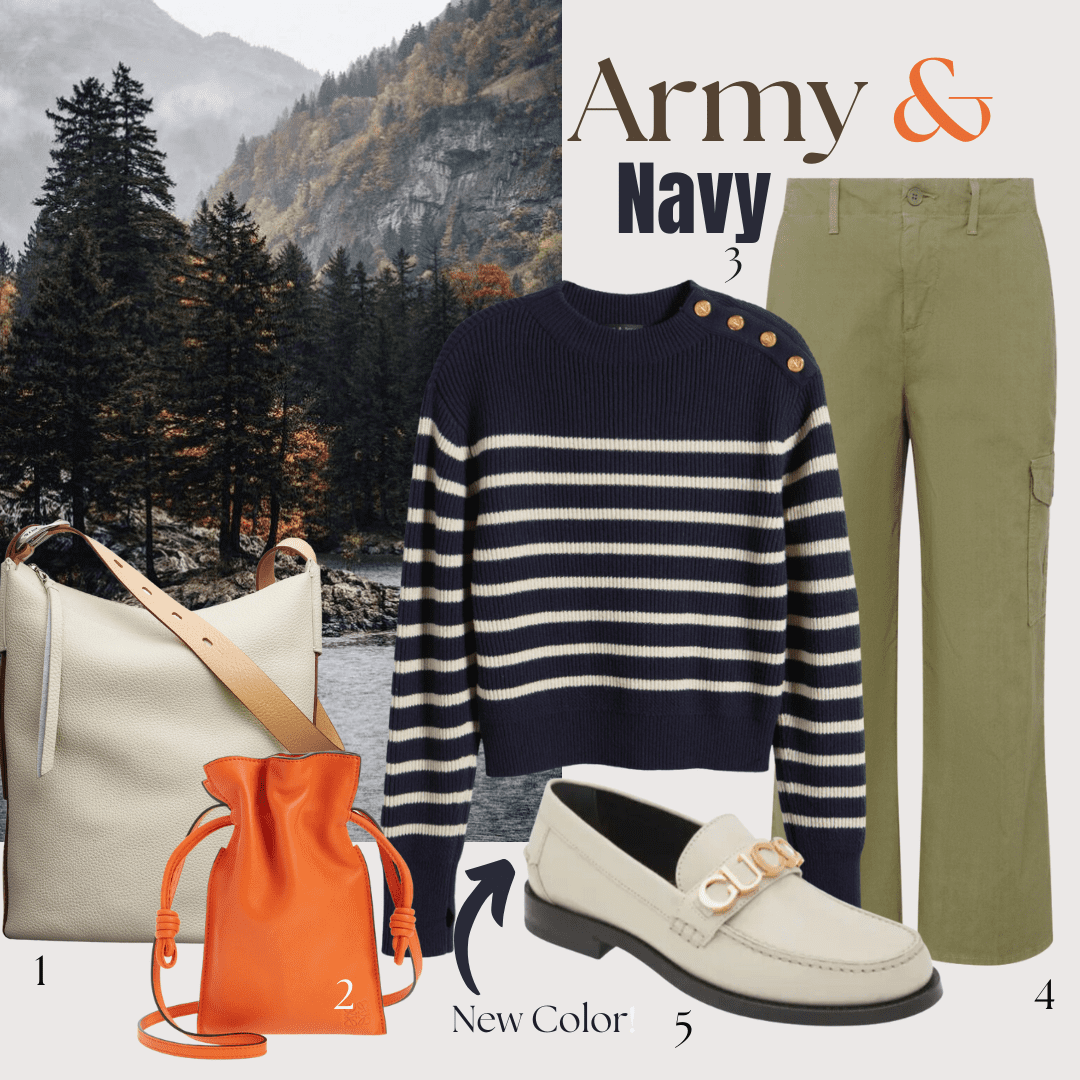 Shop this style board here.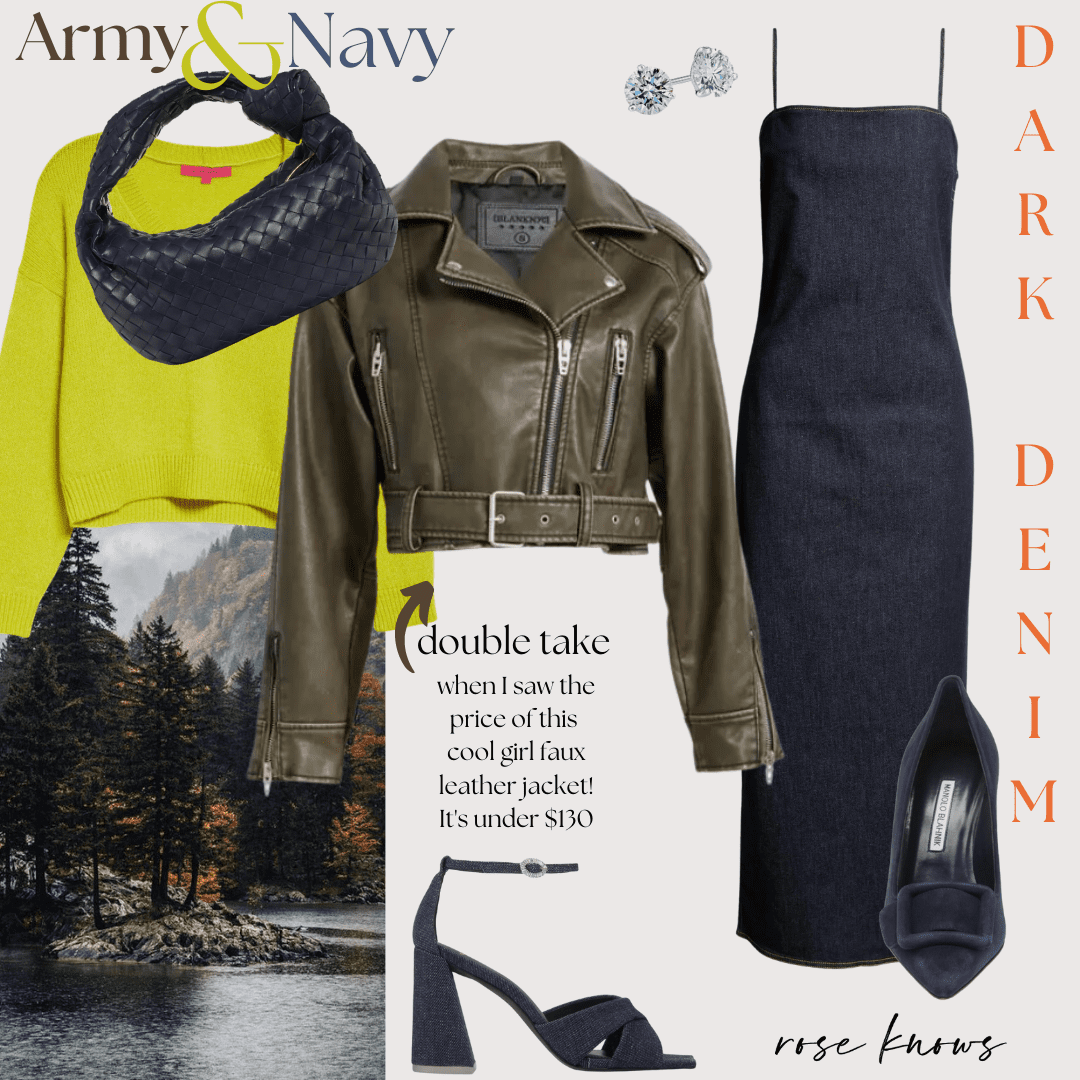 Shop board 1 here
Shop board 2 here
Stay tuned for my next post featuring BACK TO SCHOOL FOR MOM OUTFITS + BACK TO THE OFFICE! Make sure to subscribe here so you never miss a post! Also, as a thank you for referring a friend, DM me on instagram and let me know if you have shared my account or blog so that I can send you a special thank you gift!!
Ps. Did you know you can shop all my exclusive content in my LTK shop?

xo, rose