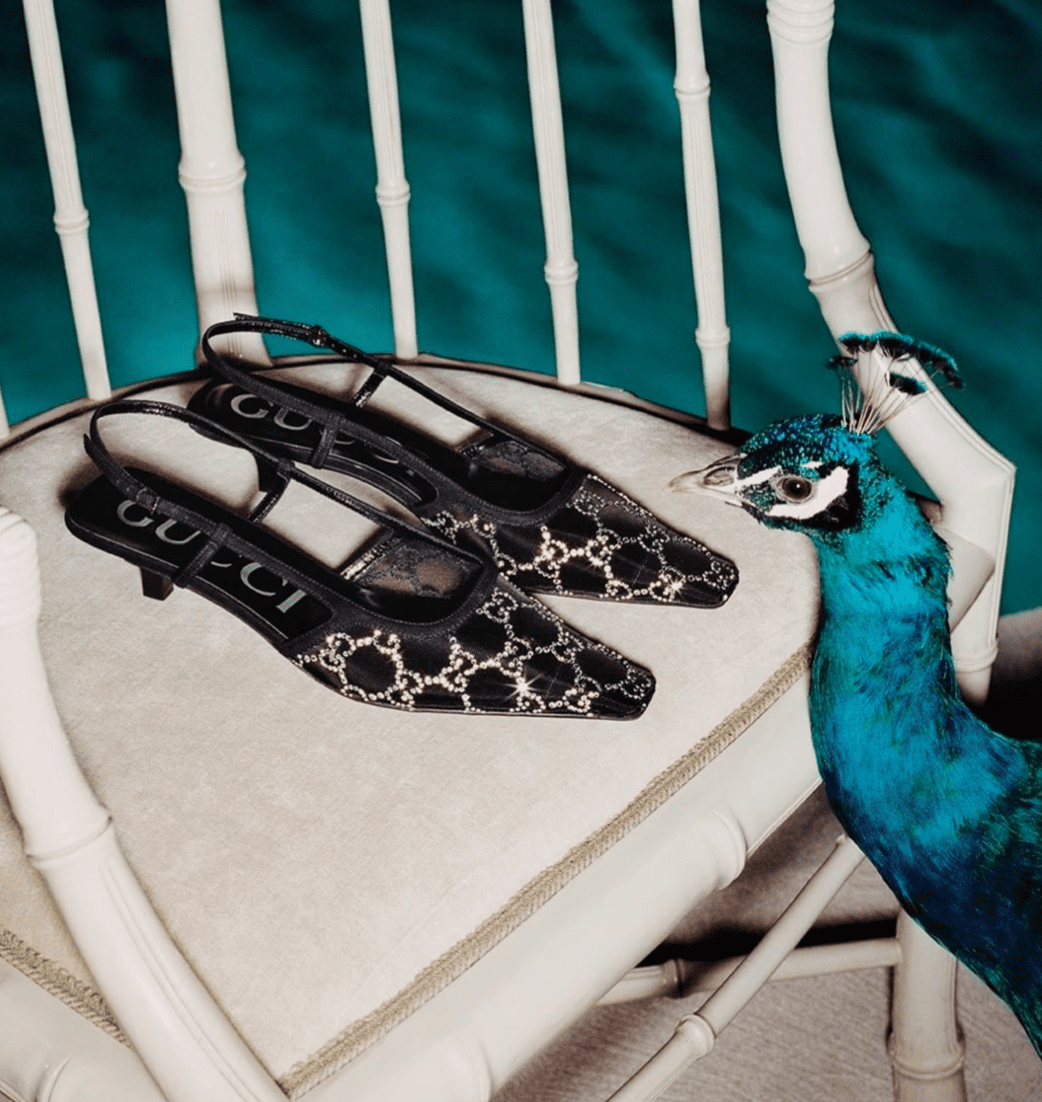 The Perfect Shoe For Bringing In 2022!
Here are a few more NEW Gucci shoes sure to sell out (they always do)! Please note that a few of these may be pre-order so get yours reserved!
BLACK GUCCI SLINGBACK | BABY HORSEBIT VIOLET SLIDE | GG QUILTED EMERALD SLIDE | PRINCETOWN WHITE | LOW TOP SNEAKERS | PRINCETOWN MAXI GG LOAFER
I've had some fun doing research for this blog post. If you missed the pre-orders for the Gucci/Balenciaga Hacker Project, you're in luck...tap here.
Dear Santa, I've been a good girl this year 🙂

NEW GUCCI STYLEBOARDS


Have you seen the New Gucci movie? I haven't yet as I'm 'saving it' to watch with just the right crowd of Gucci enthusiast friends:). We'll wear head to toe Gucci and be glued to that big screen for the 3 hour duration! CAN NOT WAIT!

---
MENS GUCCI GIFTS HE WILL LOVE!
Over the years, I've given my husband many Gucci gifts and these have been his top 5 favs that he wears all the time…
1
Gucci Lugged Slides
2
Gucci Wallet
3
Gucci Watch
4
Gucci Reversible Belt
5
Gucci Scarf
Shop Mens Gucci

---
Thank you for reading and make sure to subscribe here. xx, rose