blue plaid shirt/dress | pink plaid shirt/dress | boots 
Are we having fun yet?
I hope your 2022 is off to a good start! I've enjoyed some free time to re-evaluate my closet. It feels good to go thru drawers and discard old pj's, t shirts, bras & panties. I wish I could say I've edited my entire inventory but truth is, I probably won't until there's no more closet space! As an empty nester, I have a few more closets to fill…
Working at Nordstrom for the past 14 years surrounded by the latest beautiful designer goodies has been so fun for me! Equally enjoyable is getting to know like-minded, designer obsessed shop girls who get excited for new arrivals too. We talk about outfits, what we love, what we just bought and what we want to buy. Having work comrades that share the same love for clothes and shopping makes the obsession feel very justifiable and normal 😉 I recently asked my posse about which 'up and coming' brands and emerging designers have caught their eye. I'm highlighting a dozen that may be new to you and some that are new-ish to the scene.
I've added a few brands that I routinely look to for styling appointments. One is my go-to source for pretty dresses. Another is a Nordstrom made brand with trendy inexpensive practical pieces. Another is a great source for unique pieces that always puts a smile on my face. RoseKnows is about to share some of my favs that you may or may not have heard of. Earmark this post for later so that you can refer back when you need to. Right now, many of these brands are having end of year sales so it's the perfect time to fall in love with a new brand! Also, be sure to subscribe here and share with a friend. Ok here we go!
Honorable mentions: & Other Stories | ba$sh | KHAITE | LISA SAYS GAH! | SANDRO
12 NEW AND NEW-ISH BRANDS ON THE SCENE
1
DIARRABLU
Diarrablu is a sustainable contemporary brand that highlights the African rich colors and patterns. I was instantly impressed with the shapes and dramatic silhouettes Most pieces are convertible so can be worn in many ways. When researching this brand, I wanted every single piece and think you will too! The price point is surprisingly affordable starting at $75 to $275. I'm predicting this line will sell out quick, its that good! To see the entire collection, tap here.
shop Diarrablu here:

2
YanYan
YanYan is a new knit label by two best friends in Hong Kong. Their style can be described as youthful, quirky, and fun featuring novelty pieces for women and girls. YanYan is modern yet has strong roots in the past. The black and white graphic two piece sweater outfit (below) is truly special and unique.
shop YanYan here:

3
GANNI
GANNI is a contemporary brand from Copenhagen. Created by a husband & wife duo, it's fun and reasonably priced. This brand just makes me happy. In fact, you'll notice a few smiley faces here and there here (check out the vest below).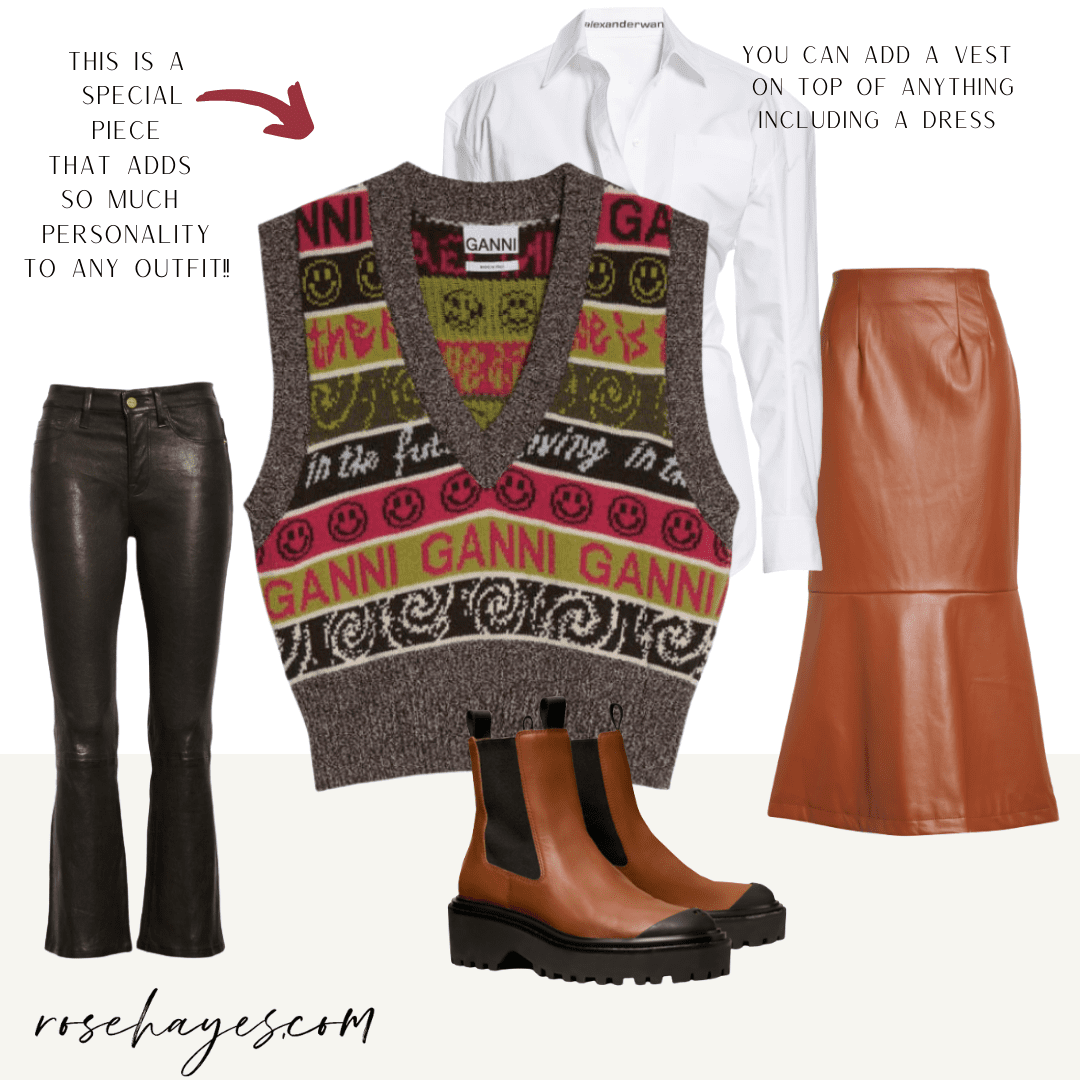 shop the style board here:

shop Ganni here:

4
ZIMMERMANN
An Australian brand, ZIMMERMANN focuses on sophisticated femininity and is my go-to brand for special pretty dresses. Do you have a spring wedding coming up or a glam vacation planned? If so, this brand just may have what you need. I really LOVE this dreamy orange floral dress below with the blue denim tall boots! Of course a strappy sandal would make this look dressier should the occasion require. Add a western hat, now you're ready for a Nashville night on the town. Don't you just love the transforming power of accessories and footwear?
shop Styleboard here:

shop Zimmermann here:

5
CINQ A SEPT
Cinq A Sept is french for 'the hours between 5 and 7 pm' which represents happy hour and fun times. This brand routinely brings youthful fresh pieces with 'happy hour' and vacation vibes. Make sure to check out the rock n roll silver fringe on the black blazer and pants in the 'shop the post' below. Wear together or separately, its all in the details and I love it!
shop the STYLEBOARD:

shop Cinq A Sept here:

6
OPEN EDIT
Open Edit is a new Nordstrom Made collection of wardrobe essentials and statement pieces. You can find Open Edit in kids, mens, shoes and accessories too. I recently purchased the Open Edit vest and split leg pant below and received so many compliments! I am contemplating the crop blazer (available in gray and black) to throw on over a sleeveless dress or top. Its easy to add a trendy piece and not break the bank with Open Edit.
shop STYLEBOARD here:

shop OPEN EDIT here:

7
TOTEME
Elevated fabrics and perfected cuts describes TOTEME'S classic esthetic. It is luxurious & modern yet simple and sophisticated. This line is for the woman with discriminating taste, has her 'shit together' and can live with a limited but perfectly curated closet. I aspire to be this woman 🙂
shop TOTEME here:

8
FARM RIO
From Brazil, FARM RIO is passionate about bright happy vibrant color. If all that radiant happiness wasn't enough, they've been philanthropic for the past 23 years… one purchase = one tree planted in the Amazon rainforest! How cool is that ?!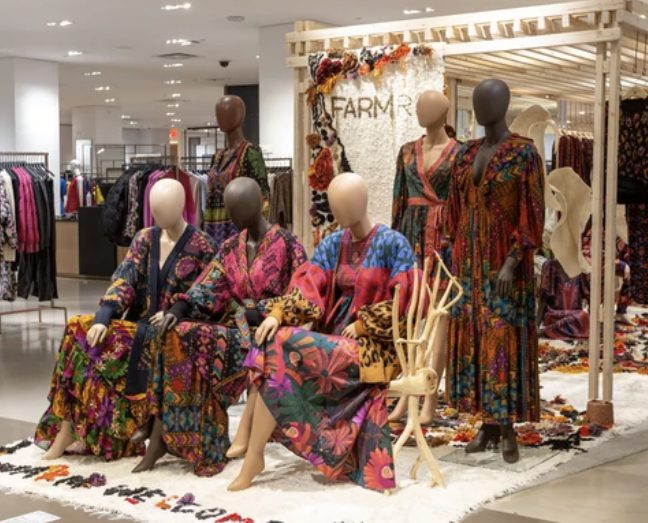 shop FARM RIO here:

9
La Ligne
The three founders of La Ligne are former Vogue editors and rag & bone's former head of business development. Together they have one goal which is to translate the STRIPE into a collection that would empower women. Everyone loves a great stripe sweater and they've made some of the softest I've ever felt! Right now many are on sale so shop this post to get first selection. LaLigne dresses are fabulous as well and always flattering 😉

10
Vici
Vici is fairly new to Nordstrom and fills that sweet spot with trendy pieces that won't break the bank. I think I need that white satin blouse below!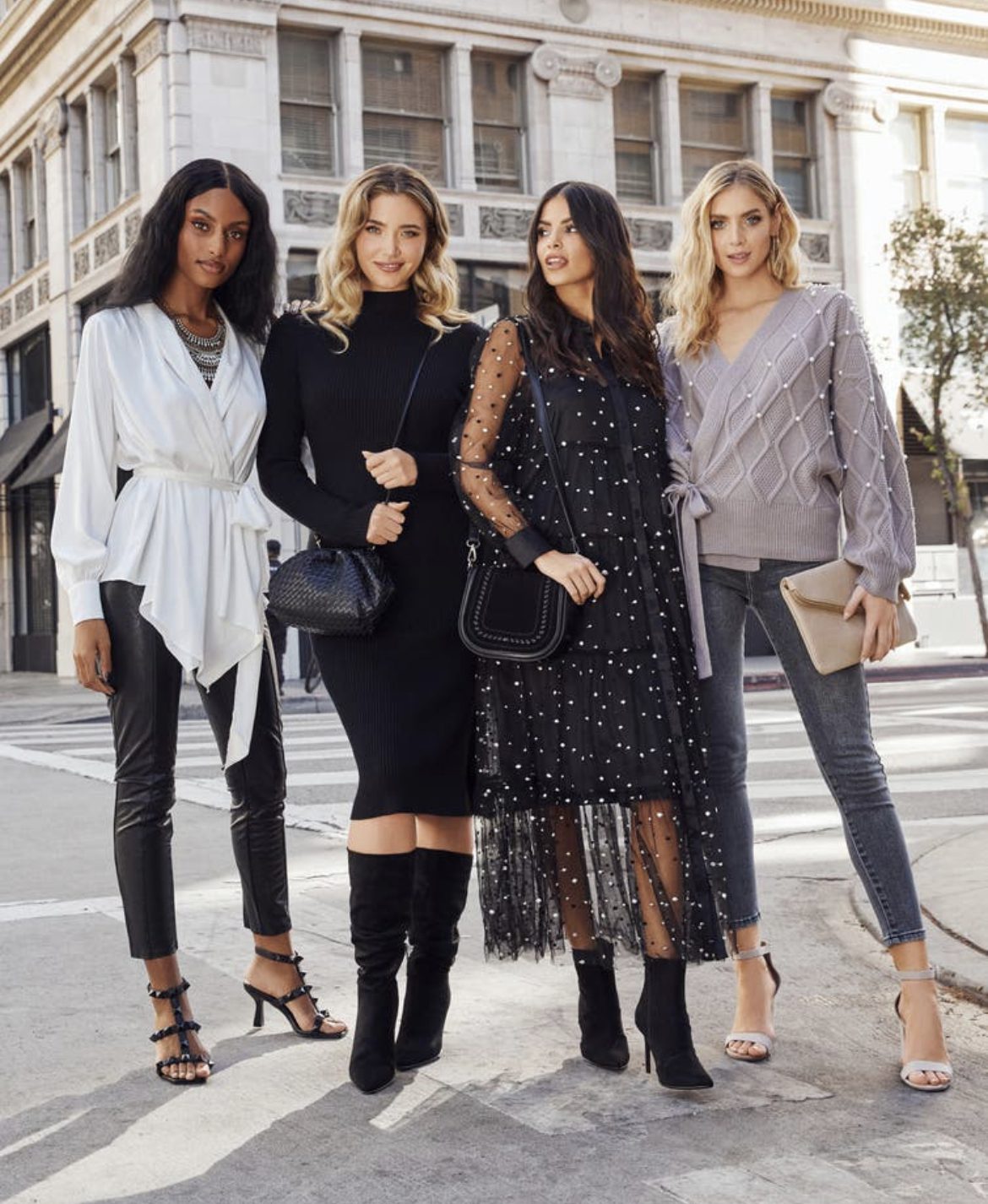 shop VICI here:

11
OAK & ACORN
Oak & Acorn is the 1st sustainable brand in Harlem. I love the creativity of this line, especially the army green painters jumpsuit! Check out Oak & Acorn here.

12
REISS
Reiss is known for great quality classic modern essentials for women and men. Several Royals and countless celebrities have been seen wearing Reiss. The brand has been around for a while but is new to us at Nordstrom. Right now, there are major deals on end of the season sales. Check out Reiss here.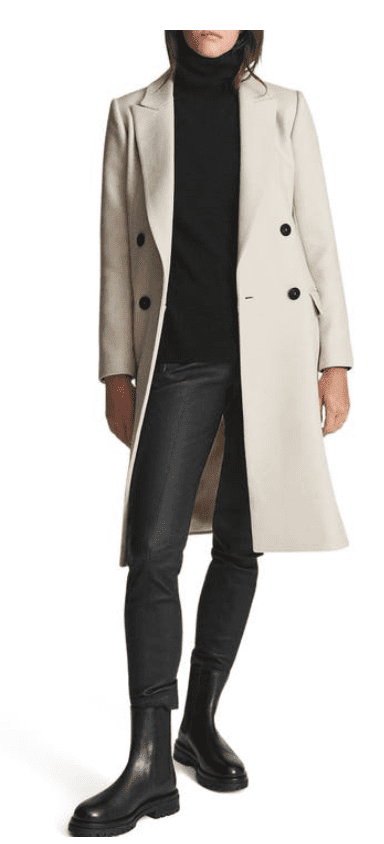 ---
Thank you for reading! Your Virtual Personal Stylist, xx rose