After going thru six thousand Anniversary items (you heard that right and actually there is 6200 anniversary sale items to be exact) I've narrowed down my favs and must haves! Go ahead and add to your wishlists, then you can send via email at rosehayes@nordstrom.com or ask for a link before you check out on your designated first day to shop.
Please note: I receive credit when you shop my link before checkout so thank you in advance for your business and trust! My VIP stylist picks can be found in the "ANNIVERSARY SALE 2021 FAVS" tab in the menu.
To learn your Nordy status and the first day you can shop the event, go to your Nordstrom app and tap on the account/rewards tab.
Ok here we go!
THE NITTY GRITTY ON THE NORDSTROM ANNIVERSARY SALE 2021
There are always standouts that are guaranteed to sell out within the first day or two. Pro Tip: Turn your notifications on to get restock updates. Here are my "will sell out" predictions:
This Reiss cut out shoulder sweater dress in ivory and navy is a must have if you're lucky to grab it before its gone. The Reiss long camel coat WILL SELL OUTas well so add it your wishlist now. The AllSaints slipdress in this modern pattern is a definite winner and looks fantastic paired with this cool girl leather jacket in wine. This pretty dress by Veronica Beard is sure to sell out too! A front tuck on this 'going out' black blouse to wear with jeans is always a good investment.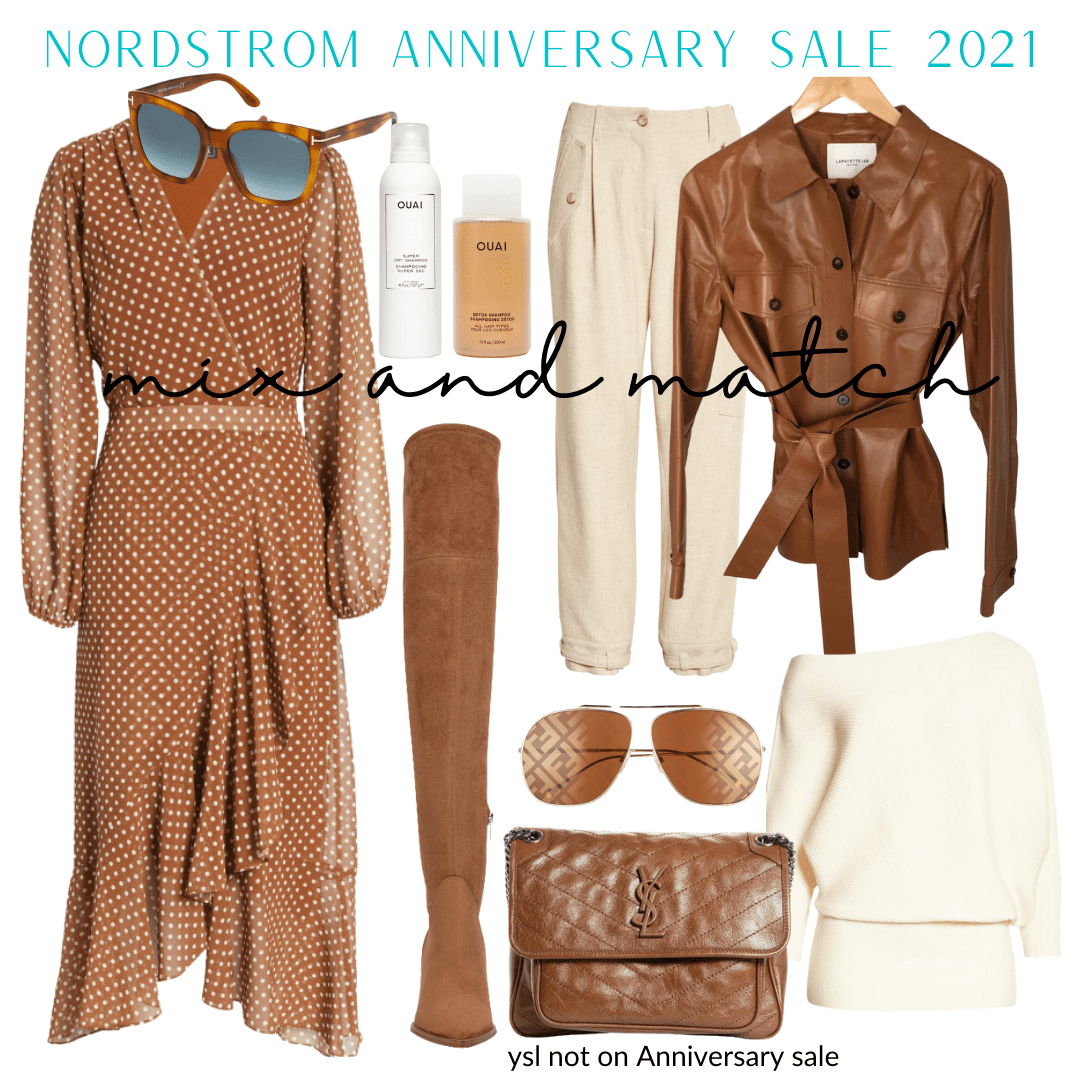 Now that most of us have shed the sweats and are going back to work, I was especially happy to see these really fabulous blazers! Check out this great camel classic blazer by L'agence and this Veronica Beard blue blazer with matching dickie. This one might fly under the radar because let's be honest the model isn't doing it justice but trust me, its a good one that will 100% save the day over and over. Stylist tip: Blazer + t shirt + jeans = an easy no brainer go to outfit!
I live in Pittsburgh 9 months of the year so I'm always looking for cool coats and cozy sweaters so these caught my eye… this plaid coat that's only $129.90 and this plaid jacket in two great color options is a winner with a high sell out risk. I love an edgy sweater like this cut out one by Allsaints. This quilted shacket in olive is a good one too and under $50, you really should gift one for your mom, sister or bff… giving gifts is my love language so take it from me, they'll love you even more!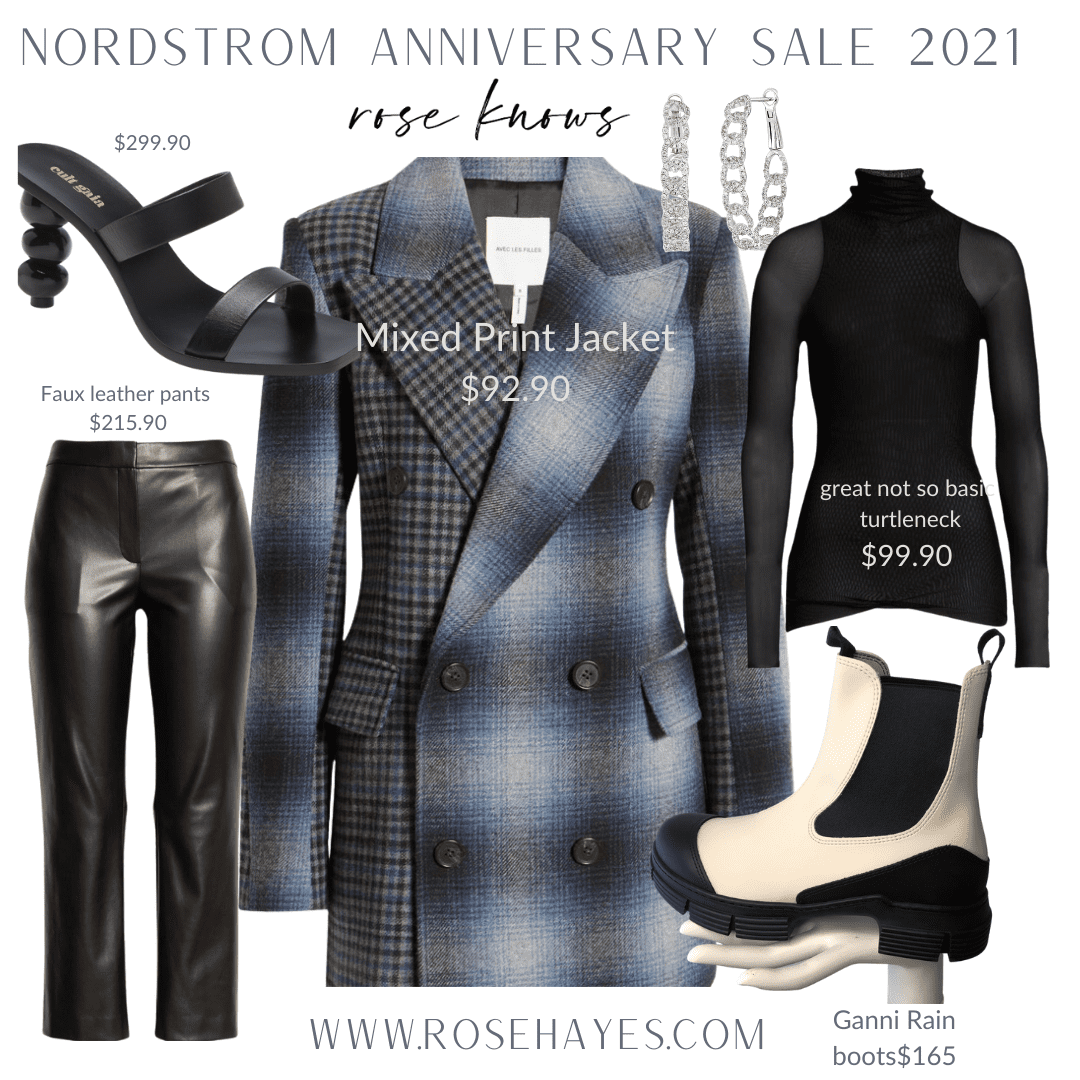 By now you may have noticed I LOVE PLAID. In addition to the two plaid picks above, these are on my radar as well: plaid dress and this plaid coat which is more of a long shacket for fall.
This year's dress assortment is mixed with buy now/wear now like this Derek Lam 10 Crosby cotton sleeveless shirtdress or this great designer shirtdress by Akris Punto to fall/winter staples like this luxe cashmere sweater dress by Theory and this tried and true belted sweater dress by Rails. Going to a wedding? Check out this pretty plisse long sleeve mini dress by Halogen comes in pink or black and only $49.90 or try this Halogen polka dot wrap dress for a fall event.
Check out my previous blog posts where I fell in love with this one by St. John. I'm a huge fan of a good silk shirtdress but the blouse in the same silk snake pattern was quite lovely, flattering and versatile.
Nordstrom has a NEW young & fresh house brand that already has a cult following within the fashion community. Fashionistas of all ages love Open Edit . This Open Edit dress is killer and only $49.90!! I highly recommend buying both the pink for summer and the black going into fall. How cool is thisOpen Edit sweater and the price is under $35 (again this would make a great gift too).
The Nordstrom Anniversary sale is a great time to buy some special pieces, refresh your basics, stock up on great gifts for the holidays, and get a great deal on a  splurge piece like this gorgeous tote that I hope to purchase.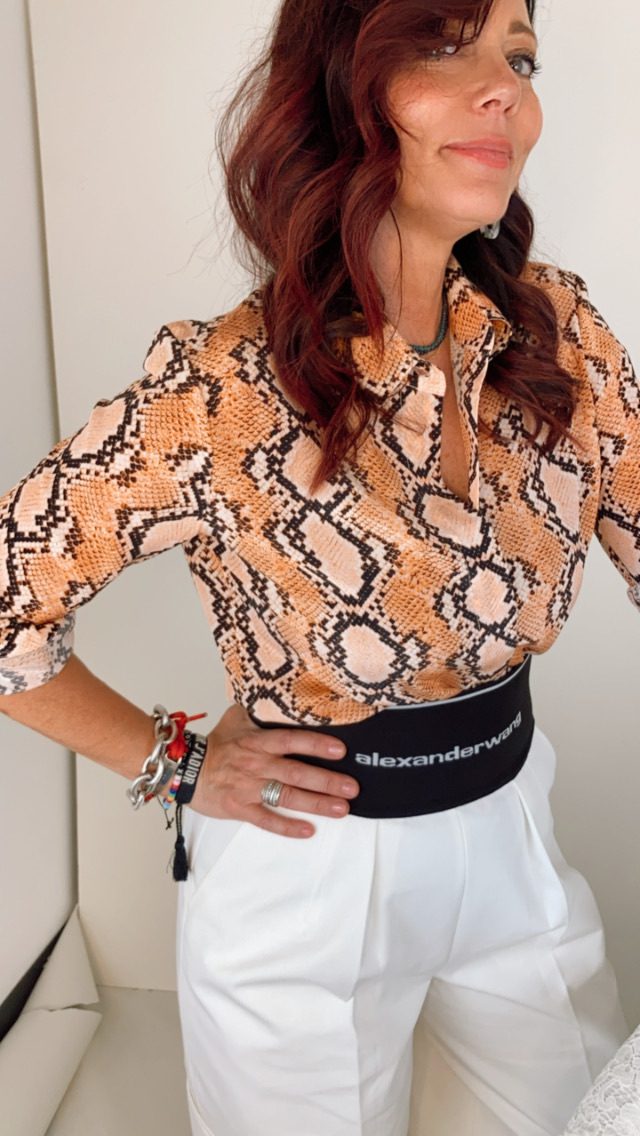 ---
If you're wondering what's on my wishlist…
Love this Zadig & Voltaire navy boyfriend blazer with silver straws stars here , has all the cool girl vibes and I must have it! I'm also loving a few other blazers like this classic Lagence camel blazer which for sure will sell out !! Ya'all know I must have that ALLSAINTS slip dress and wine leather jacket . I also really like the square toe boots this year! This one here has a western vibe which I couldn't love anymore, I would buy every color! I want to wear these everyday! The bootie version here is an incredible deal too.
I always like to take advantage of the incredible savings on fine jewelry like these pretty earrings that I will wear everyday. Gold chunky chain link necklaces are in this 14K is on my list and my birthday is around the corner ; ) and last but not least check out Monica Vinader – her anniversary sale collection is incredible and I want all of it especially this bracelet.