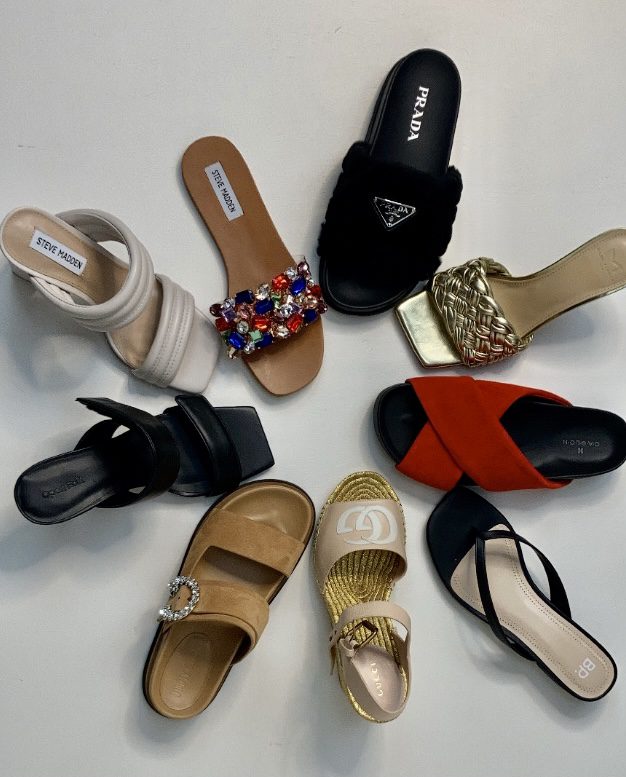 This year the summer sandal selection is huge at Nordstrom with more styles than ever! Maybe too many … thats why I'm here to break it down with the 3 stylish must haves for summer '21. Its easy to get confused with so many trends but if you have one pair from each of these 3 categories, you'll be stylish and set for the entire summer!
I'm a huge fan of my #1 pick, the SQUARE TOE trend. It is the NUMBER ONE way to instantly elevate your look and make you feel stylishly modern, fashion forward, young and relevant. And who doesn't want that?!! Just today I was looking at our Nordstrom Anniversary Sale boot selection, and let me just say this trend isn't going away any time soon… I know you can't wait to see what's coming this year so stay tuned for Anniversary Tips and how to snag what you want. I'm confidently predicting you will want squared toe-boxes for FALL '21 as well!
#1 THE SQUARE TOE SANDAL
The most sought after square toe sandal is the one that started this cult like trend, Bottega Veneta made in Milan. The signature Lido and the slip_on 90mm Stretch sandals are super luxe with rubber injected leather outsoles making them actually comfortable to walk in. These start at $790 and worth every penny (the quality and workmanship is amazing) however there are similar styles being copied everywhere like this one by Vince Camuto.

#2. THE SLIP ON SANDAL
The EASY SLIP-ON style sandal is a must this summer! This category ranges from the embellished & glitzy to the perennial favorite Birkenstock with plenty in between to appeal to everyone. I couldn't live without my Gucci, Isabel Marant, and yes my Birkenstocks!!

#3 The Espadrille Wedge
I say this every spring (and this year was no exception) … very practical sandals like the espadrille wedge sell very quickly before its even spring! Without fail, the Gucci and Valentino wedge espadrille sell out every year. Luckily both designers have replenished recently although with a slightly different style for those of you who missed the first drop. I'm crossing my fingers that they are still available by the time you read this post because that's how fast the best shoes are disappearing this summer! The ESPADRILLE WEDGE summer sandal is not particularly trendy as it is more of a summer must-have classic. Think pretty sundresses like this one by Veronica Beard or a floral pattern like this by Alice + Olivia . The fun and flirty espadrille wedge is perfect for summer events or any time you need an elevated heel but also need to be stable and comfortable. You can thank me later ; )