VESTS: This trend is a classic that technically is trending not trendy. While the weather is still warm, trying wearing one with nothing under, add great comfy boyfriend jeans like these here. All the cool girls are wearing vests over their white shirt dresses like this one here from Ganni. Try layering yours over everyones favorite VINCE slip dress here. You may have seen my vest reel on my instagram page a few weeks ago where I pushed the envelope mixing patterns (see photos above). Last checked, this houndstooth check vest was only available in large(I'm wearing XL for reference) – but no worries I've linked more in the shop the post below and in the following two style boards.
---
STYLEBOARD 1: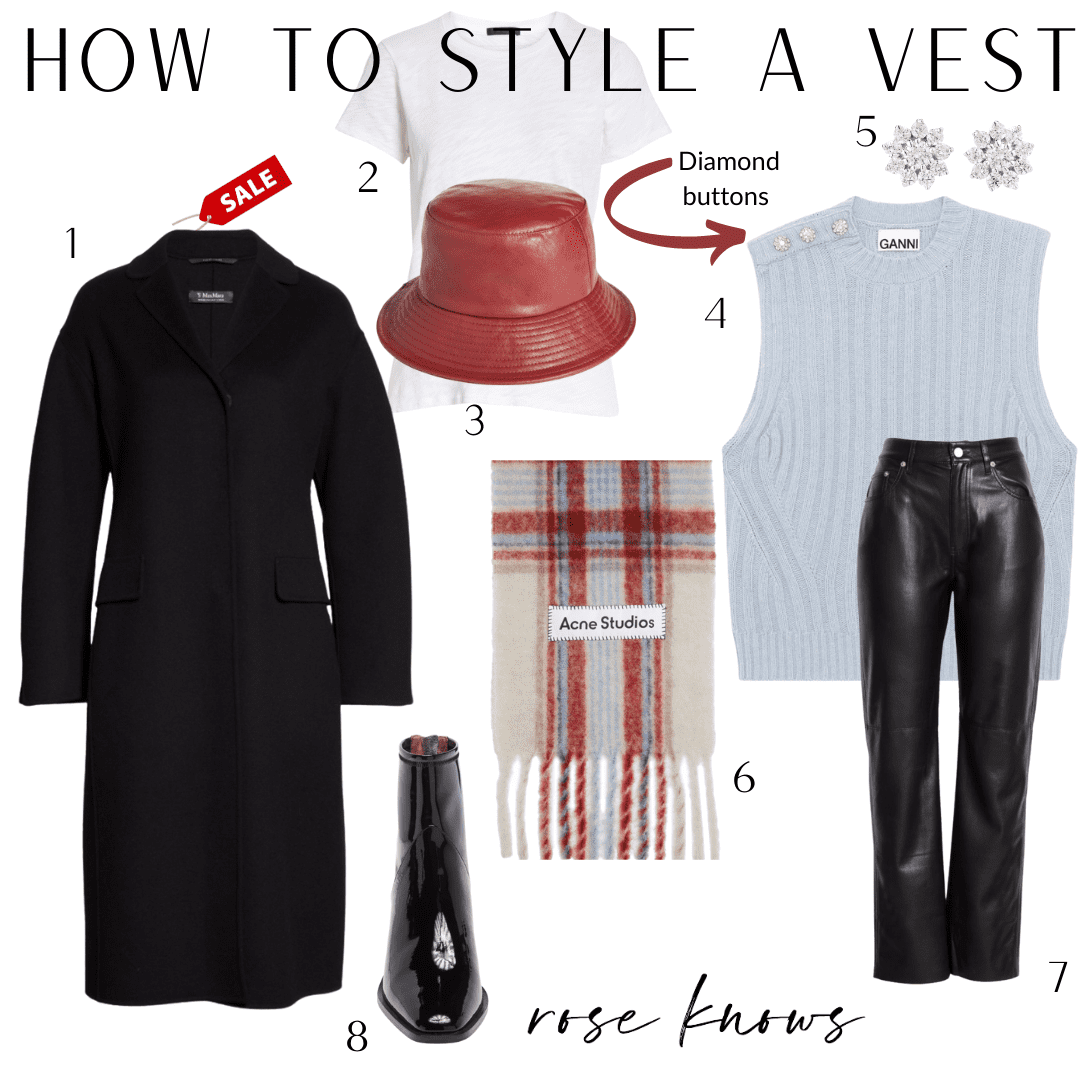 1 | 2 | 3 | 4 | 5 | 6 | 7 | 8 |
---
STYLEBOARD 2:
---
ROSEKNOWS STYLIST TIP:
Bucket hats are also trending so make sure to check out the $29 red (and black) faux leather hat above! Speaking of hats, you may have noticed I'm a huge fan of a great trucker hat, check out these 2 new Goorin styles shark and eagle. The buffalo plaid bucket hat here is a RoseKnows must have!!
---
Thank you for reading and as always, feel free to DM your VIRTUAL PERSONAL STYLIST with any specific requests or style questions!
xx, rose