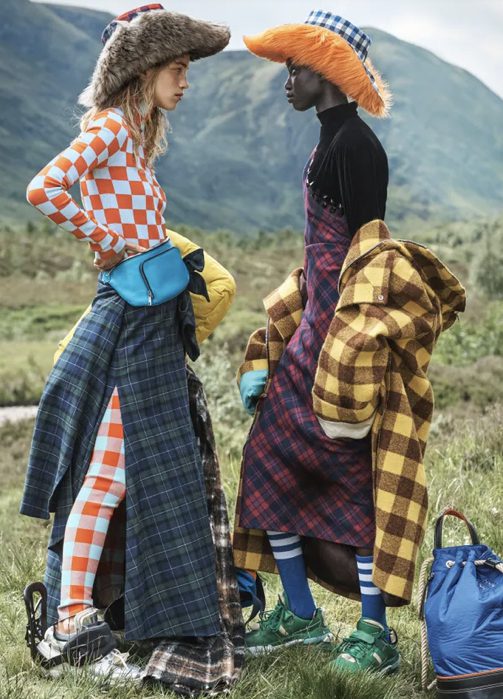 What's comforting and comfortable plus stain-hiding? You guessed it… a plaid flannel! (Photo above via Vogue)
The history of PLAID began with the Scottish Blackwatch traditional plaid, then resurged in the 70's on shirts and suits to chairs and sofas. The 1990's counterculture music scene with Nirvana and Pearl Jam made plaid cool with GRUNGE plaids. Sexy Lumberjack buffalo plaids had a moment too. Couture designers like Marc Jacobs and Dries Van Noten made plaids elegant, chic and sophisticated.
---
RoseKnows that this blue plaid embellished shirt/jacket/dress has loads of personality that can take you from a day of flea market shopping to a concert with backstage VIP passes. Don't miss out on this plaid one!
Links to purchase are below the styleboard.
SHOP THIS LOOK:

Whether you prefer checks or plaids, one thing is for sure … Both check and plaid SHACKETS sell out every fall so get a jump on the season and claim yours now!
SHOP PLAID SHACKETS:

---
THE CLASSIC PLAID

Me at NYFW 9/9/2018 wearing a classic Burberry Trench coat. Shop Burberry here and here.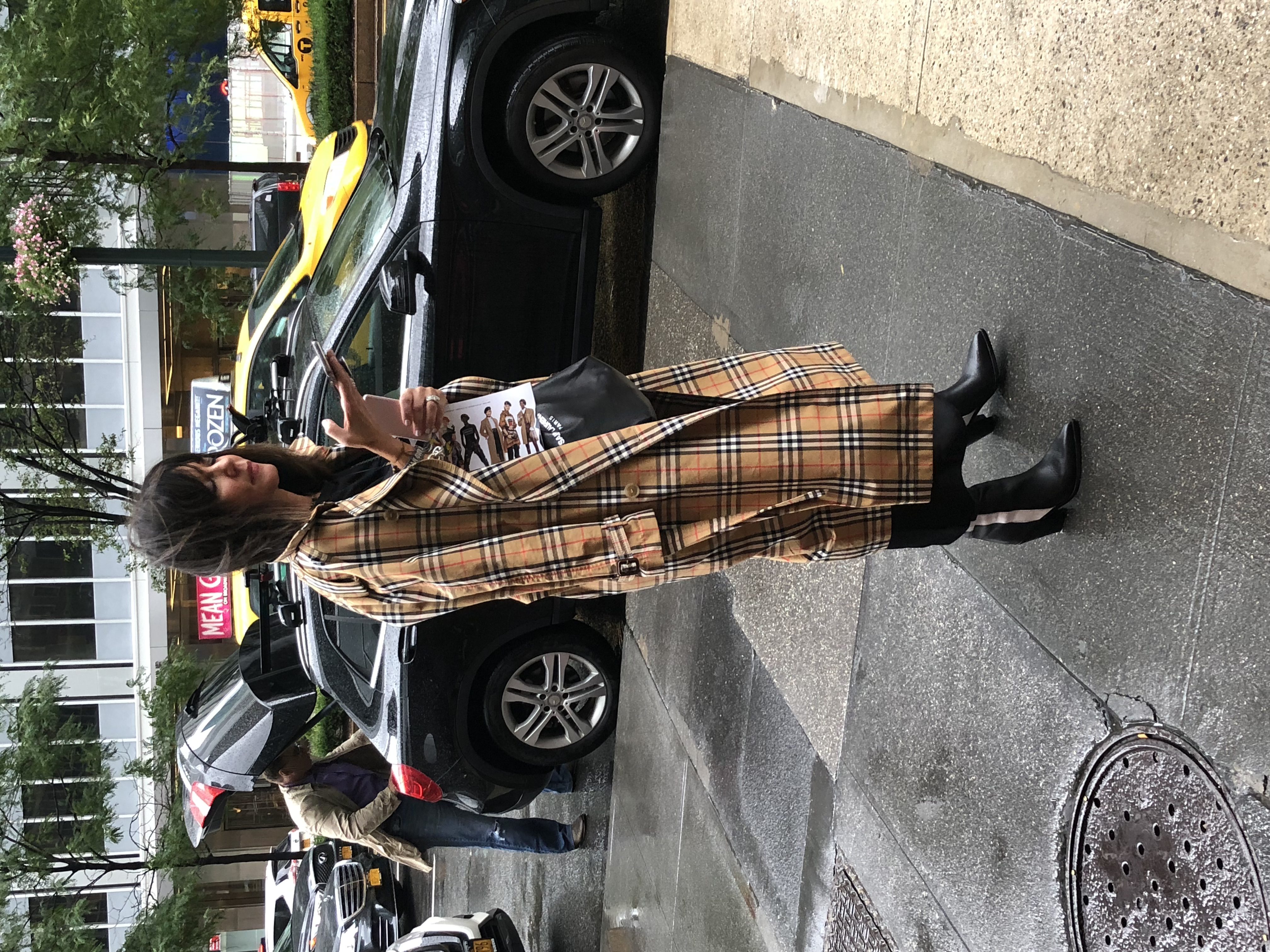 SHOP CLASSIC BURBERRY PLAIDS:

---
ROSEKNOWS STYLIST TIP

Checks & Plaids can be 'off the grid' or classic & traditional. Try mixing plaid with fur, sequins and silk for a more modern take on the trend. Are you a fan of punk? Look for asymmetrical cuts on dresses or interesting overlapped pant waistbands. If you lean more preppy, stick with traditional plaids and invest in a Burberry cashmere scarf that you will wear forever! An elegant plaid look may include a polished pleated skirt like this one here. The majority of us love the casual and comfy plaid category. For casual plaids, check out Rails here.

---
SHOP PLAID:

---
SHOP PLAID SCARVES AND FOOTWEAR:

Thank you for reading ! As always feel free to DM your VIRTUAL PERSONAL STYLIST anytime. xx, rose