I've been wearing and talking about the ROSEKNOWS 'magic slip dress' for a few years now! So when Nordstrom6 viewers asked for styling tips, I had a hard time narrowing it down to just ONE favorite way! In order to drive home why you need this must-have SLIPDRESS in your wardrobe, I've created 3 unique style board ideas below! Please note, WEARING THIS BLACK SILK SLIPDRESS TOTALLY ON ITS OWN WITH SOME FABUOUS JEWELRY IS OBVIOUSLY THE FIRST WAY TO STYLE IT! Now here are a few 'outside the box' ideas to try…
– 1 –
TAP THE LINKS BELOW TO SHOP LOOK 1:
---
-2-
TAP ON THE LINKS BELOW TO SHOP LOOK 2:
---
-3-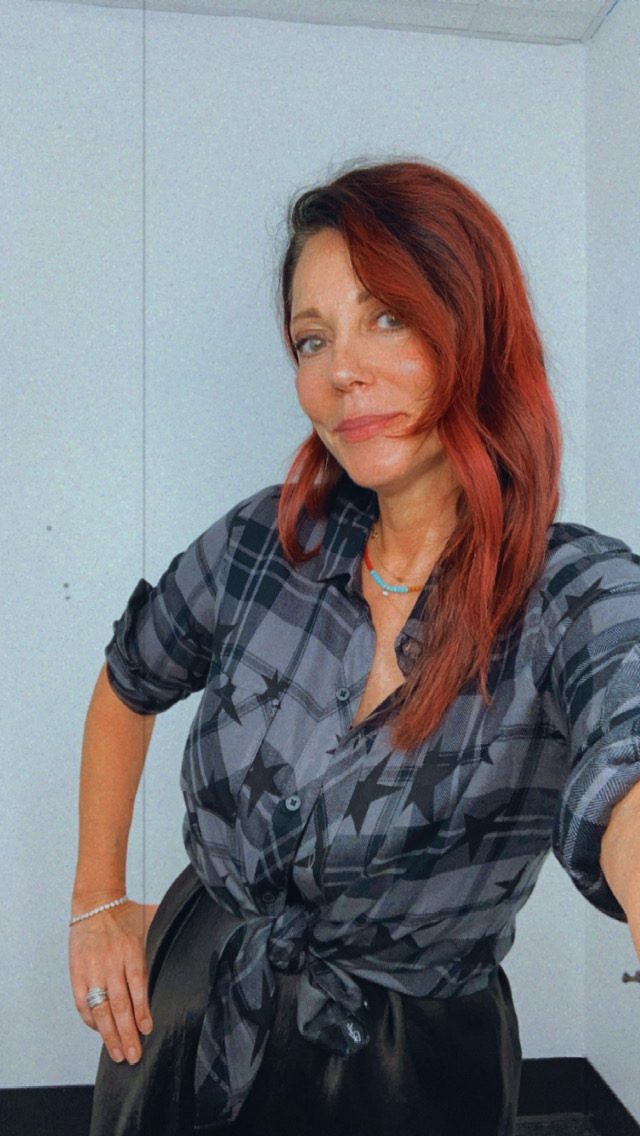 RAILS cotton button down
Who doesn't love a good FALL flannel? Rails make the best plaid and graphic button downs that are soft and cozy but without the heavy traditional cotton flannel weight. You might have seen the linen versions which I adore and are perfect for spring and summer! I've shown the linen version over a slipdress and now that its fall, I'll be doing the same with the soft flannel version 🙂
RoseKnows you can't go wrong with a RAILS shirt and slipdress combo! This will be your new easy go-to savior!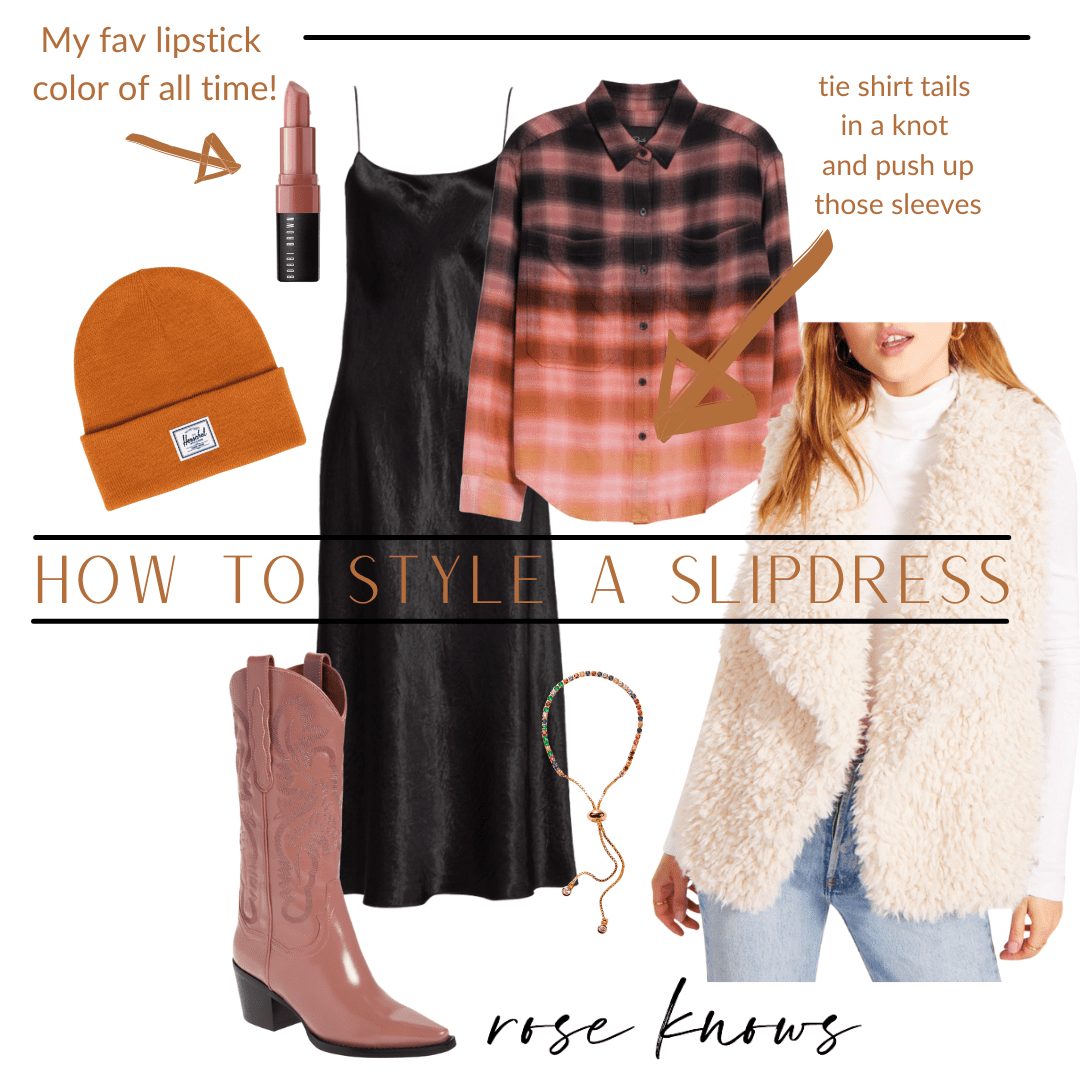 SHOP MY RAILS/SLIPDRESS BOARD HERE:
BOOTS | BRACELET | SLIPDRESS | PLAID SHIRT | MY FAV LIPSTICK (BLUSH)| VEST | HAT
---
---
I've had a little growth on here lately, so I just wanted to reintroduce myself and welcome you to ROSEKNOWS the blog. Styling people and houses has been my thing since I was in high school and earlier. I've been fortunate to have a great following and styling career at NORDSTROM where I work full time as a VIP Personal Stylist in Pittsburgh,PA. I live and breath all things fashion and shopping and am so happy to have a platform to share my recent finds and obsessions. Thank you for following and please share with a friend! Ps. I do receive a small commission on any of the links posted here so thank you so much for your support!
xx, rose