Recently I was asked which trends are most popular with my customers. Here is the full list that I shared with Editor Bobby Schuessler at Who What Wear. I've also added the two that didn't make the cut but are highly popular with my customers as well.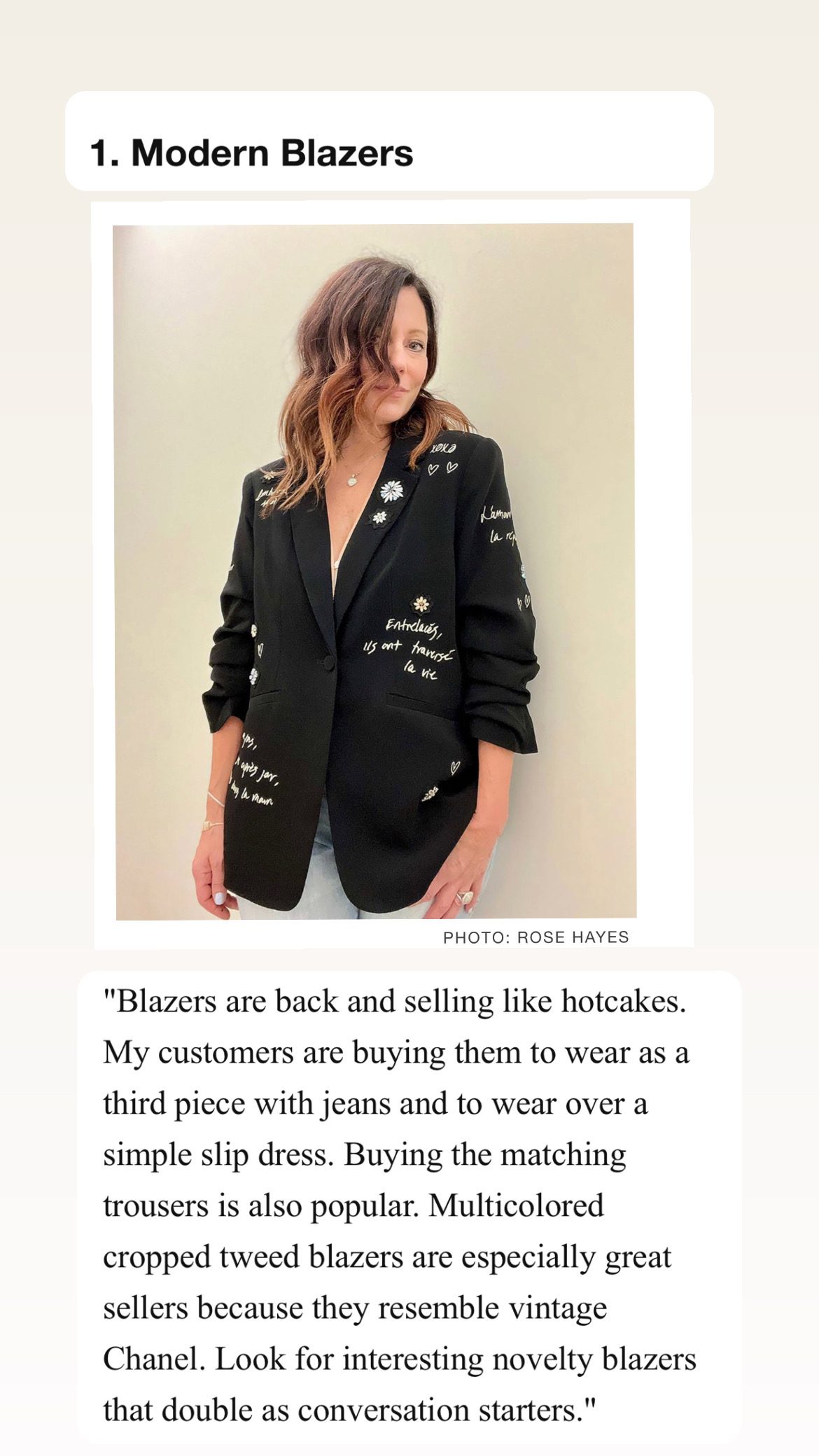 My Silver foil loafers were comfortable first day! Shop them here. Recently I found the lower version in silver here. I really love these too!

My stripe sweater is soft & sporty. Shop here.



My stripe shirt here.

7. Waxed or Coated Jeans
This category didn't make WWW cut, however waxed jeans have been incredibly popular. A coated jean is a little fancier than regular colored denim but not as heavy nor expensive as leather pants. L'Agence has a narrow pair with a very sexy front slit at the bottom that really showcases a fabulous shoe. Paige's version has also been popular for every day and is flattering on everyone! My ladies have been sizing down in the Paige.

8. Lugged Knee High Boots
I recently showed an easy, comfy knee high boot to my customer and she loved them! We ordered her regular size, 39. As I was cleaning up after our appointment, I decided to try on the size 38 in her room… omg I was immediately sold and didn't want to take them off! I've been showing them all week and they are practically sold out now.
Because they are not online yet, I have been taking orders. Many sizes are sold out but you can message me if you'd like me to check your size. Here are a few that are similar:

Thank you so much for reading, xoxo rose
* Many have asked how you can SHOP WITH ME so that I'll receive credit. Thank you so much in advance, its easy! Simply click on this Nordstrom Link (or any clickable link above) and shop away! I truly appreciate this added step more than you know!