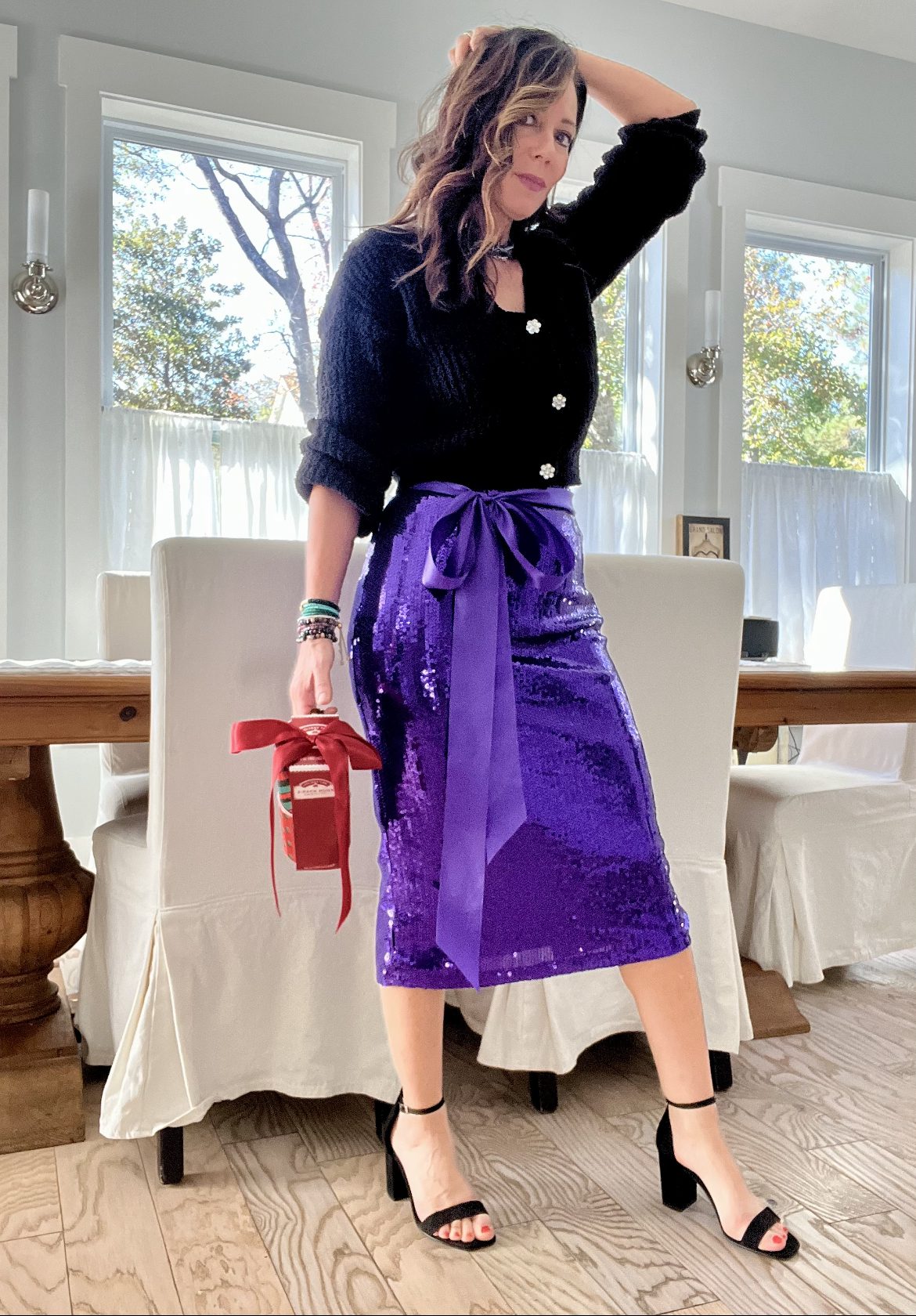 I knew I was going to love this skirt from the moment I saw it online!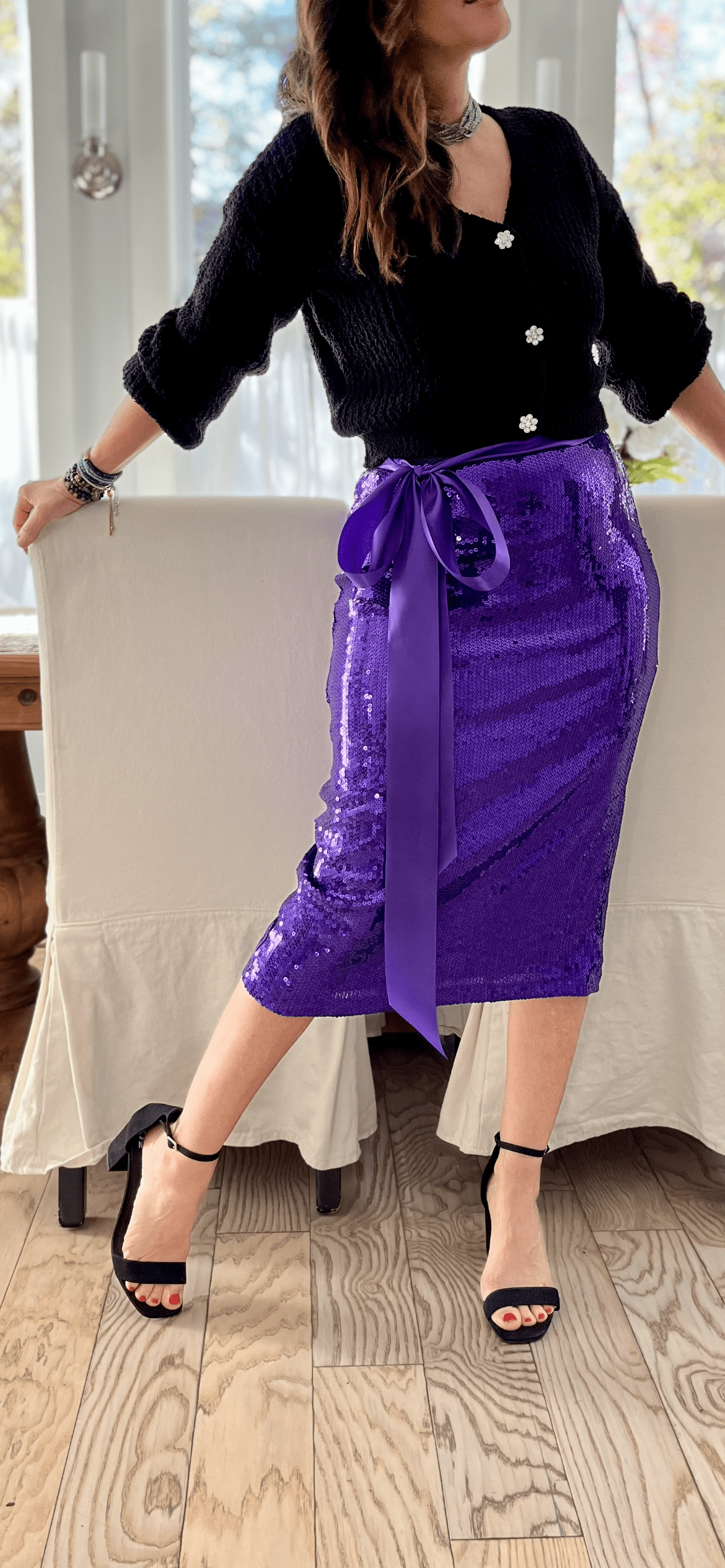 I'm spending a few days with my Mama in South Carolina. She just had heart surgery and is doing really great, thank God! I had a few minutes to run to the local Walmart store to grab travel size toiletries. When I passed by this sequin stretch skirt in royal purple, I had to have it. I grabbed both xs and small and they both fit because it's super stretchy (it has a side zip too) but I purchased the xs for a sexier fit. Next, I decided it needed a lil something. In the fabric and trim aisle, I found a huge selection of satin ribbon. So many widths and colors to choose from, I went with the widest and used the entire roll for a super long sash. For three dollars, I love how festive and dramatic it turned out!
This skirt could also be styled with a satin blouse and tall boots, even a graphic t-shirt with a blazer would be fun. How pretty is this v-neck cardigan with fancy rhinestone buttons that I also found at Walmart! Available in ivory and red too. It's very cozy made of a super soft chenille yarn.
We all need little gifts this time of year, so I stocked up on these two pack holiday mug sets with gold handles. You could fill them with fuzzy socks or candy for favors, it's a cute token of appreciation to have on hand. (All is linked above)

SHAGGY JACKET & FAUX LEATHER PANTS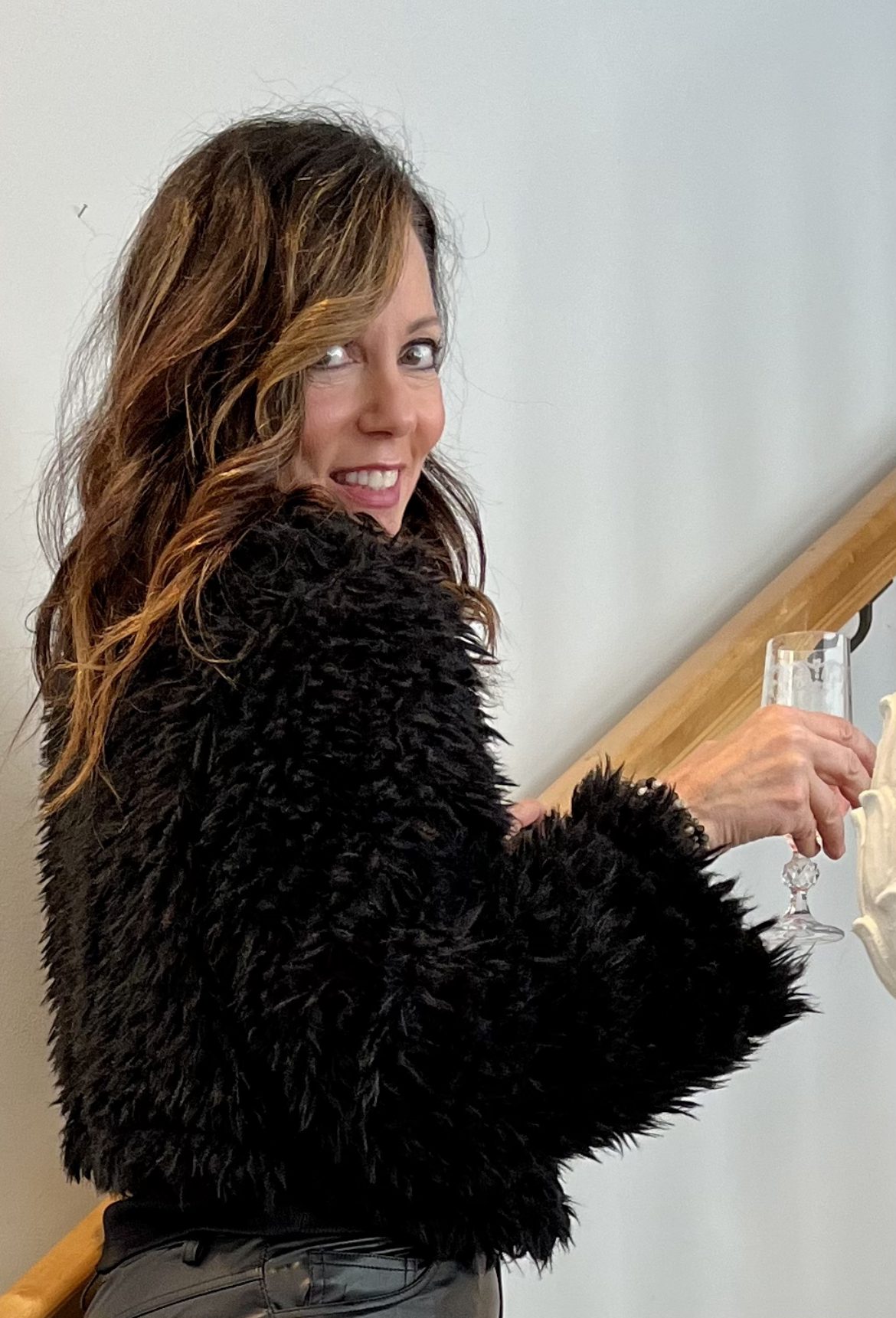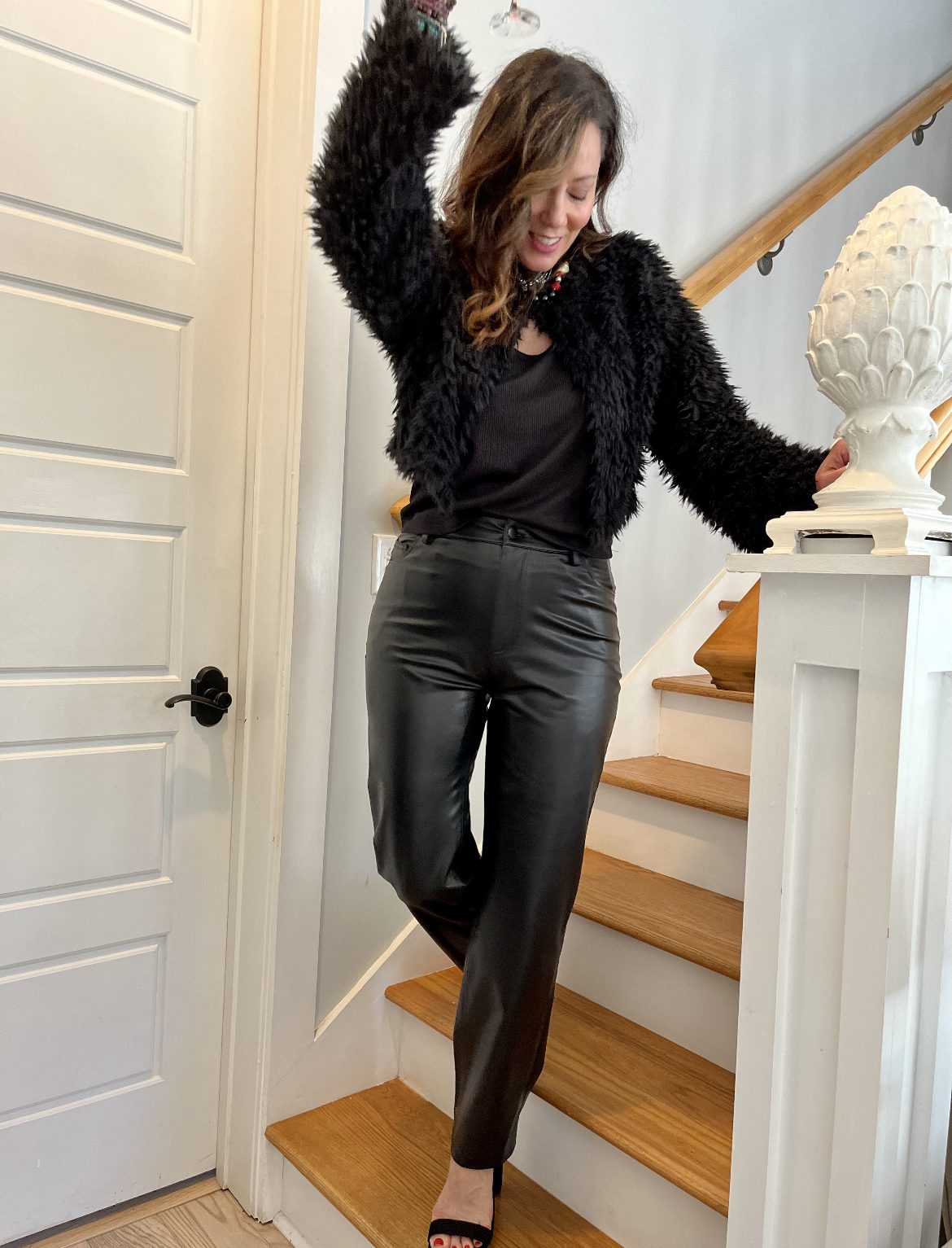 My sibs and I had a nice get together one evening. We got caught up on each others lives and even made a toast to our beautiful Mama praying for a speedy recovery.
This fun shaggy jacket also comes in Ivory but I think the black looks extra chic. I'm wearing a large in the jacket and size 4 in these faux leather pants by Scoop. I think I might go back for the army color too. They fit great and are a deal!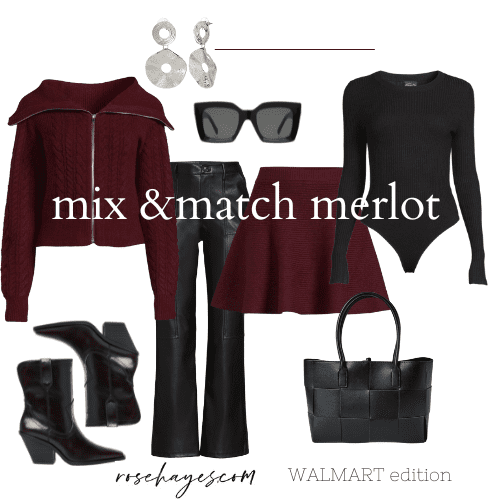 ---
LBD'S UNDER $50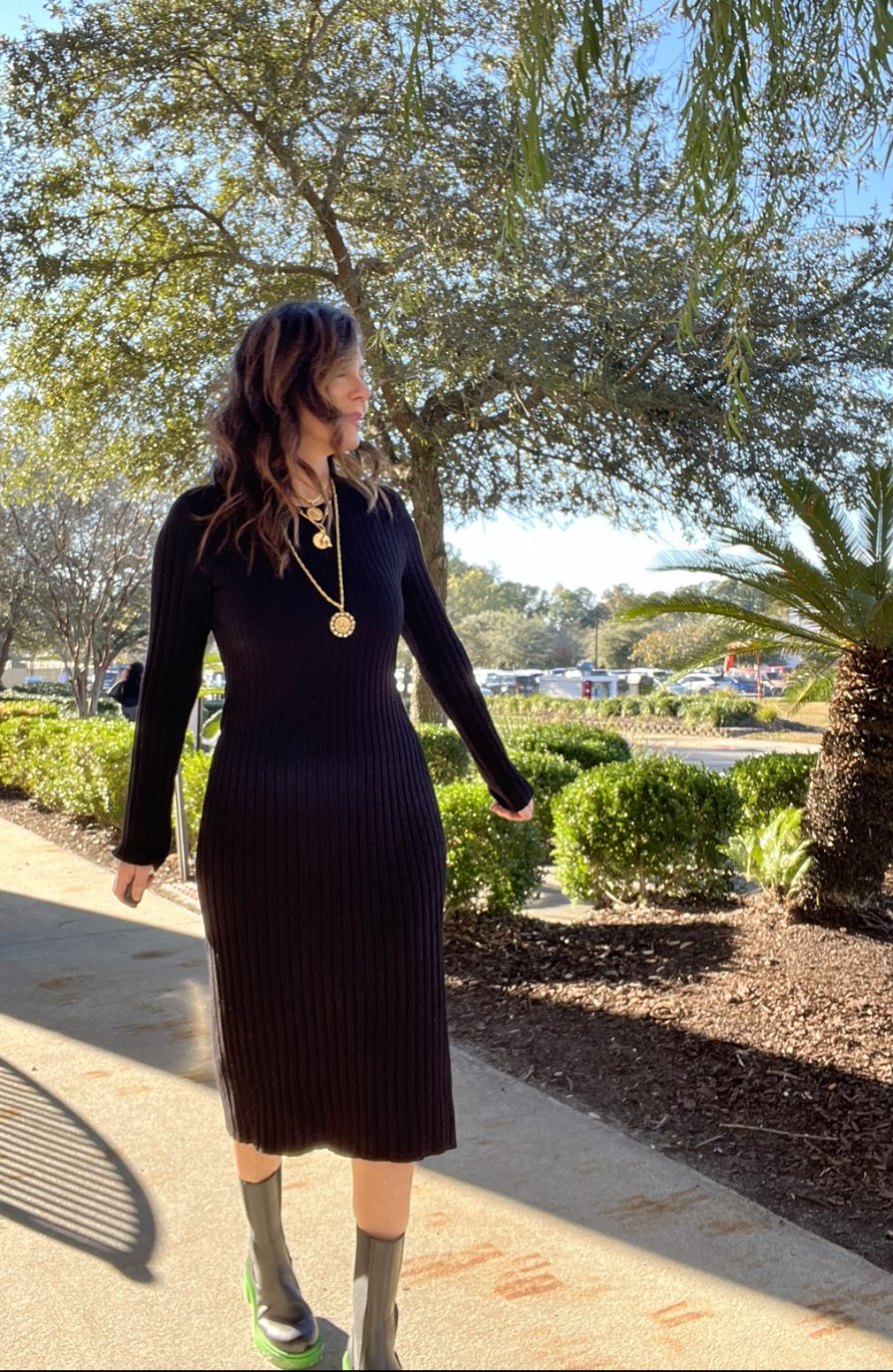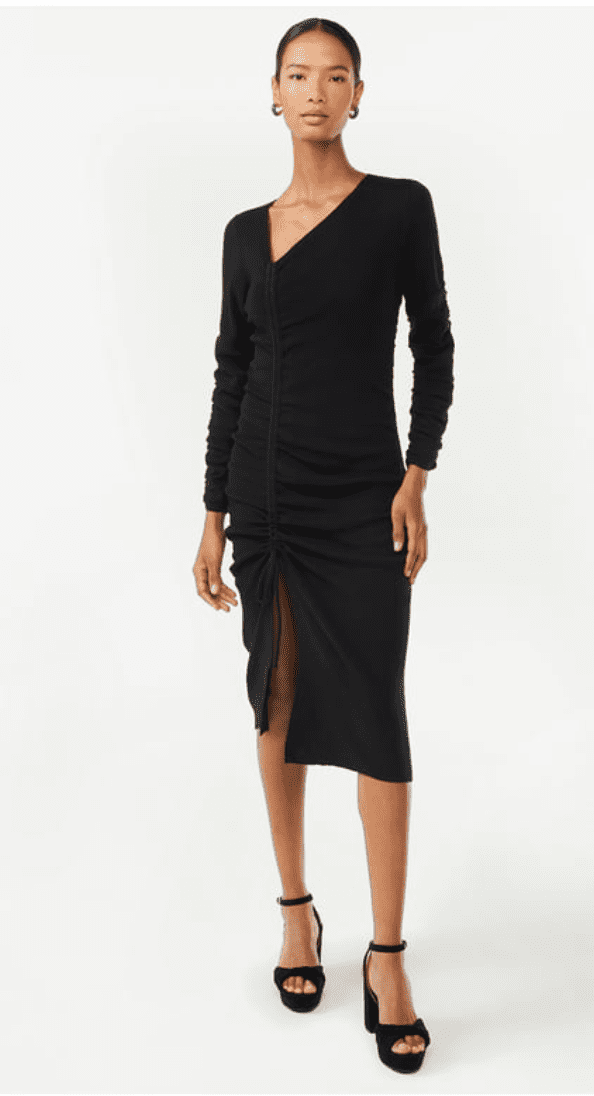 I love wearing a "one and done" sweater dress. Add boots, coat and scarf and you're ready – it couldn't be easier! I saw both of these in person and think both are really great. The red is also available in black as well, so grab both colors. I've sized down to a small in all the sweater dresses.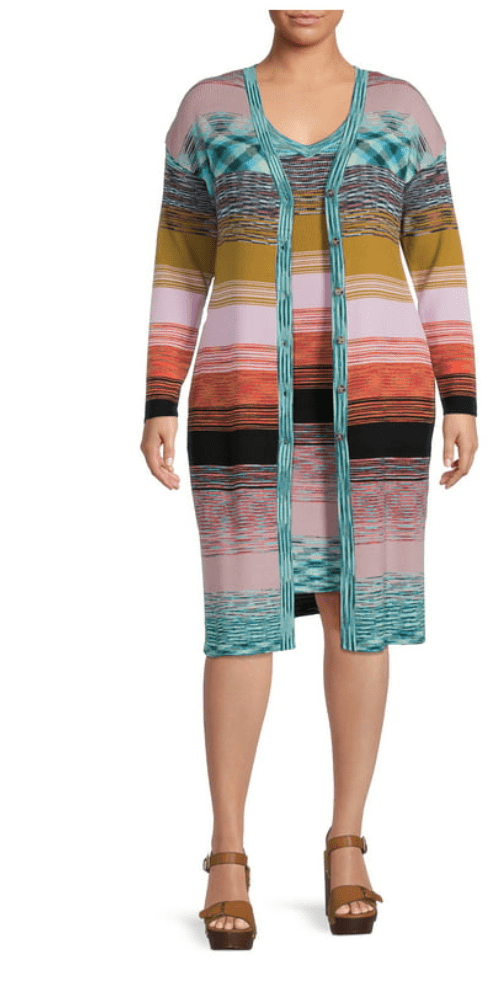 There's a great selection of Plus Sizes at Walmart so when I passed by this colorful zig zag knit 2 piece dress, I thought my Mama would like it. She loved it and even said she wants to wear it on Thanksgiving. We have a lot to be thankful for this year!! Tap here to shop this dress.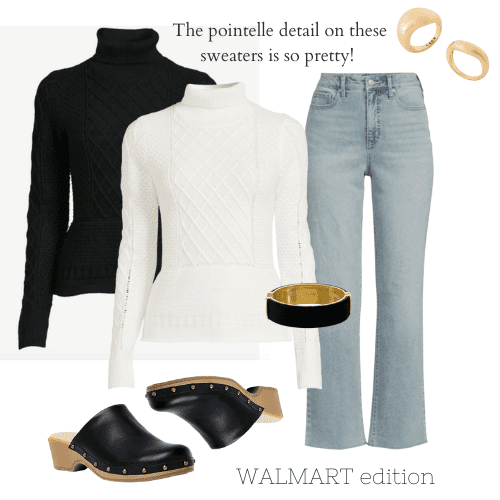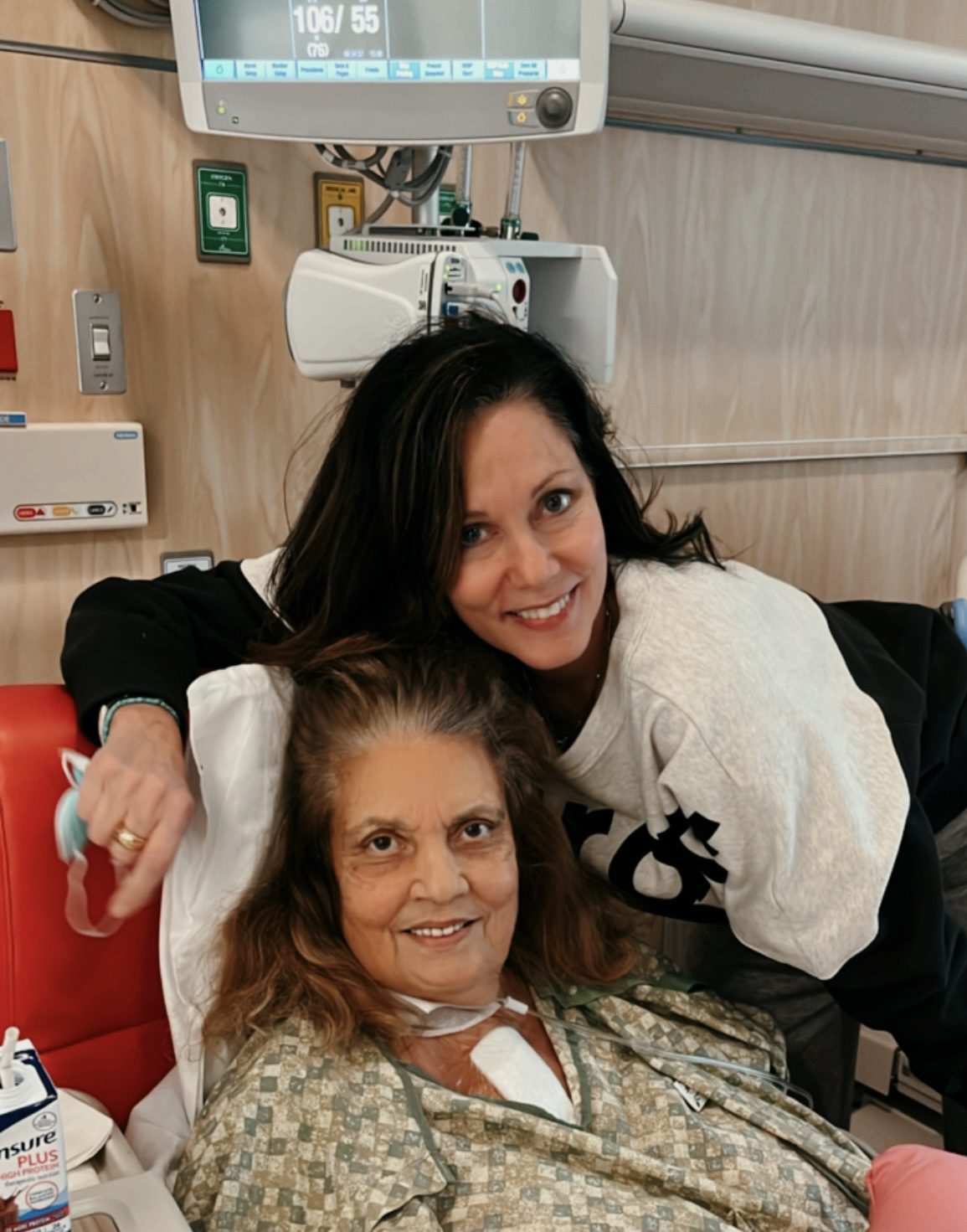 Thank you for reading. Xx, rose
---
*Although I've purchased everything myself, this post has been sponsored by Walmart.