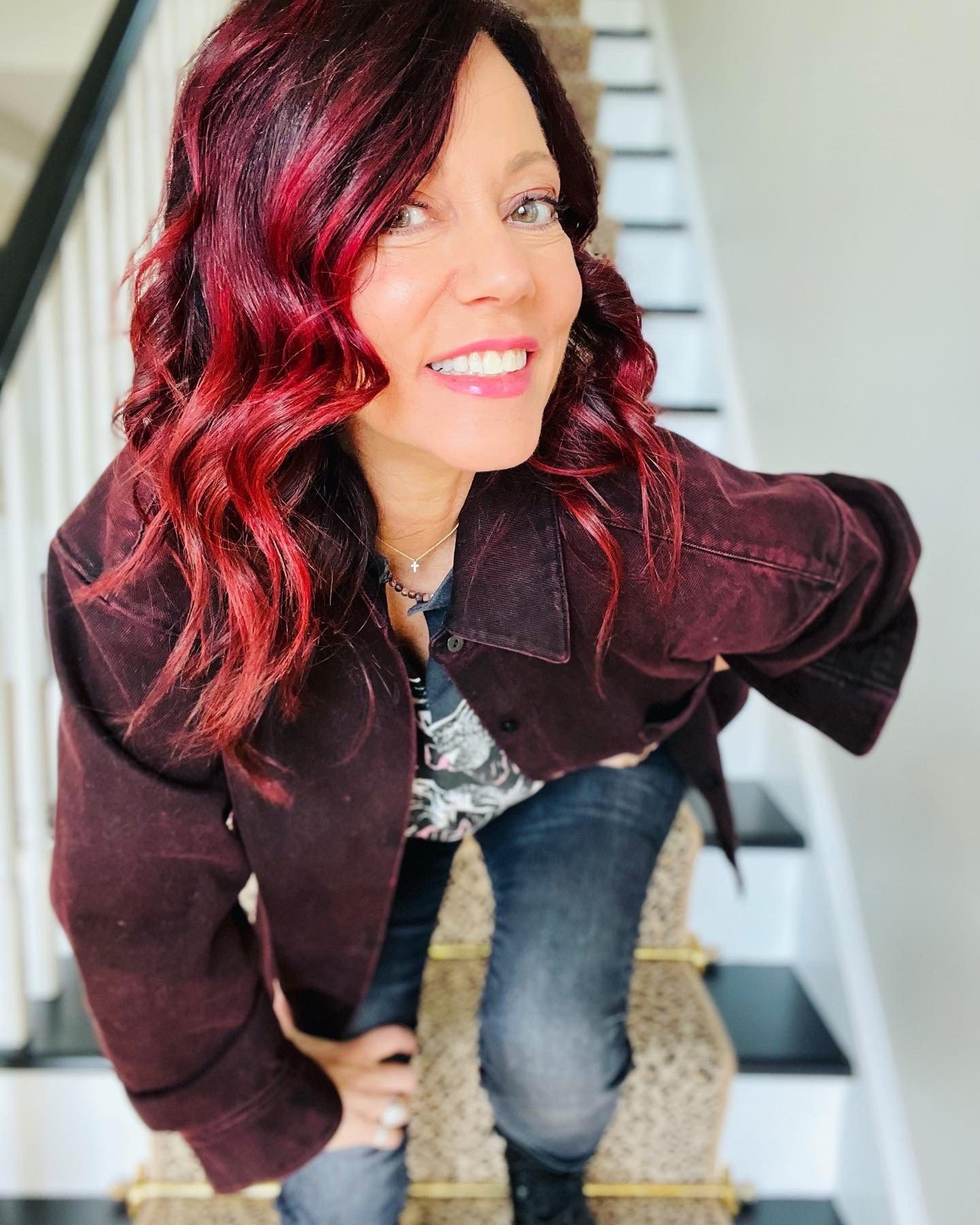 At age 57, trying to look semi-decent every day is no joke and getting harder by the day! Exercise, a healthy diet and following the golden rule all contribute to feeling good mentally and spiritually but I still want a sip from that fountain of youth 🙂 This blog post is dedicated to the must have basics that you need everyday from moisturizers to great fitting denim that will help you look fresh, modern and youthful. I hope you find these tips helpful and please feel free to comment and share what has been working for you!
1. SMILE
Now that a lot of us are mask free, a warm smile is so beautiful to give and receive! A smile is 100% the easiest, cheapest and best way to look and feel pretty. However as we age, our teeth turn a yellow hue which can make us look older. To get the pearly white color back, try GO SMiLE Blu Professional Sonic Teeth Whitening Toothbrush.
*Your littles will love the Baby BLU Pepper the Panda Interactive Sonic Toothbrush for kids ( tap here ) its soooo cute!
I can't live without my lipstick. A pretty nude lip color with a touch of rose/pink works on most women. Charlotte Tilbury Pillow Talk is my all time favorite lipstick but lately I've been into this duo by Westman chubby cheek and lip (color Dou Dou). Don't forget the matching lipliner to help the lipstick stay in place longer.
2. Moisturize, Moisturize, Moisturize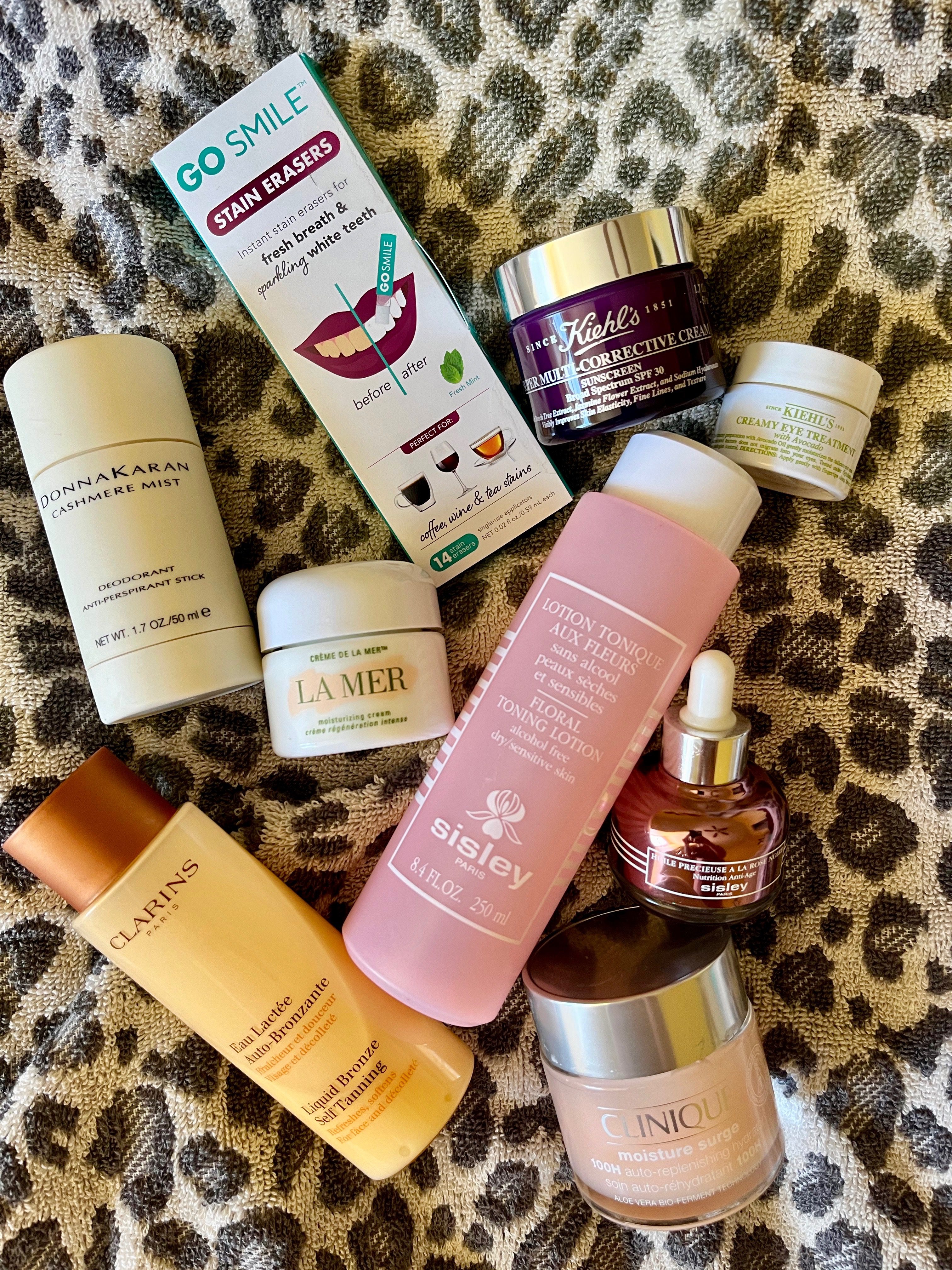 I'm not a makeup junkie but I do know what I like and what has worked for me. Ideally I will spend as little time as possible to 'get my face on' while still looking fairly natural but enhanced. Sometimes brands will give me products to try but today I'm sharing my fav products, the ones I buy on repeat.
Under eye Creamy Avacado Under Eye Treatment by Keihl's gets rave reviews and I just learned that its an excellent eye primer as well (I will be testing that soon)! Another Keihl's product I use is the Super Multi-Corrective Anti-Aging Face & Neck Cream which has sunscreen and that's a huge bonus for me. Also, just learned it is for the neck as well so bingo I'm going to apply on my neck as well from now on! I also use the whipped body butter (not shown) its super rich and smells so delicious. I have been super impressed with Kheil's quality and price points. I've been using Clarin's face tanner for at least 10 years. Its extremely light but gives me a subtle healthy glow that is probably only noticeable to me but I love it 🙂 I recently learned about Go Smile and am a huge fan. It gets 5 stars but what sold me is that it actually helps strengthen teeth enamel! If you want to step up your skin regimen, try Sisley products from France. I was introduced to a few of their luxury products and can say it's worth the splurge! The two Sisley products I can't live without are the Toning Lotion and the Rose Hip Anti Age Face Oil. Both smell divine !! For nightime, I like the rich emollient Le Mer Soft Creme and Kheils Midnight Recovery Concentrate Face Oil (not shown). I also love Clinique's Moisture Surge for everyday. My girlfriend recently gave me the Jo Malone Vitamin E hand cream and told me to USE IT, lol! My hands look older than my face because I am terrible at remembering to use hand cream after each hand washing – this needs to be my New Years Resolution.
3. DULL DRY HAIR LOOKS OLDER
My hair has been difficult to tame my entire life. When I was in my teens, I would complain 'why is my hair so oily' (read shiny) but fast forward, now my hair can look dull and dry:/ Thank goodness for these products and tools that have drastically helped get control of my hair! My first tip and what has worked for me, is to wash my hair at night and much less frequently (not everyday like when I was younger). The Olaplex shampoo and conditioner has been excellent for my unruly hair. I add a few drops of Olaplex hair oil to my towel dried hair then use my Dyson Air Dryer for about 3-5 minutes. Sleeping on slightly damp hair and using a SILK pillowcase keeps my hair from looking dry. In the am, I spray a heat protector and use my T3 curling iron to get a slight curl/bend. Thats it.

4. PURGE ANYTHING DATED
This is easier said than done!! If you want to look youthful (not to be confused with young), modern and relative -you need to purge what's outdated! I'm sorry that was harsh but had to be said. Here is an example of youthful vs young: a new faux leather jogger pant is youthful but a leather mini skirt is young. Chances are if you have had something in your closet for more than a few years, there is a high probability that it's dated. There are MANY exceptions of course, like a classic Max Mara Coat or a classic Chanel bag. If you are reading this post and would like a FaceTime consult to help determine what to sell or donate, direct message me on Instagram @rosehayes .
The key categories to update are denim, footwear, handbags, dresses, and blazers/jackets. I will be outlining more details in a future post soon.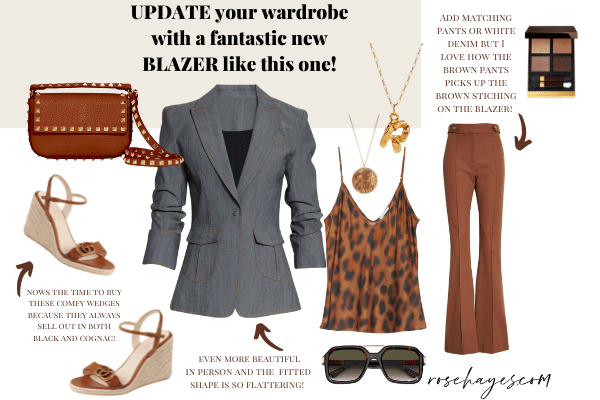 5. FRESH DENIM UPDATE
With so many conflicting opinions on what is and is not on trend, here is my RoseKnows take on the skinny denim debate. If you have dark blue, gray, white or black high rise skinny jeans (with no rips or holes) – keep them. You might have heard that skinny jeans are no longer trending but as your personal stylist, I say that if they are flattering on your shape, they will continue to be a staple. Skinny jeans continue to be the number 1 selling style and most women still love them. Wear skinnies with an oversized top or jacket, add loafers, mules, sneakers or tuck into tall boots . Think of them as you would wear leggings or stirrup pants.
*Now having said that, do not buy more skinny jeans but instead add these NEW denim styles going forward.
Easy & Pretty
These slim straight leg ankle jeans are soooo good! This outfit is ageless, chic and will be your roseknows favorite.
SHOP:

I love this graphic Givenchy twilley and its under $200
shop this look:

shop this look:

Slim Straight leg jean (both mid and high rise) are similar to skinny jeans but they are not as narrow in the thigh and not as tapered at the bottom. This is the must-have trend to buy if you are hesitant about setting aside your skinnies! Literally any shoe or sneaker will work with this cool style. Images below via Pinterest.

High-Rise Flare and boot cut jeans are hands down the most flattering fit because the slight flare at the bottom balances your hips and make your legs look long and skinny. Need I say more?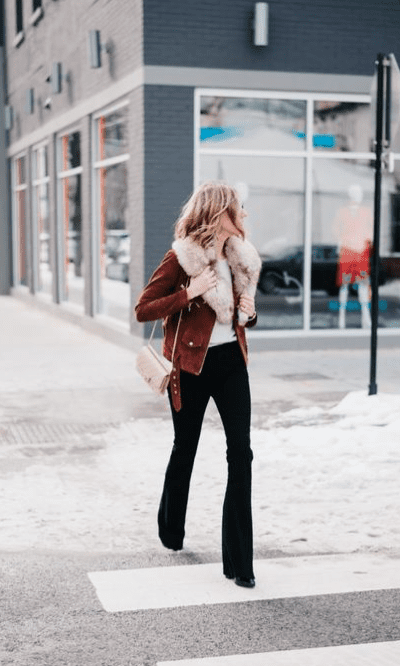 Denim With a Twist
Novelty detailed denim such as a split hem style like these by Good American or a cross over waist like these from Agolde are going to make heads turn and beg the question… WHERE DID YOU GET THOSE? Answer: Rosehayes.com 🙂 My next denim purchase will be the pleated jeans below.
Shop Novelty Denim:

6. A GREAT BLACK BLAZER
This category will just make your life so much easier and faster to get dressed. An easy formula and a great stylist tip is to start with A GREAT BLAZER, add great jeans, and a under layer like turtleneck, blouse, fitted knit sweater, t-shirt, or tank. Add a pretty necklace or twilley and bam you're looking good girlfriend!!
Invest in a new black blazer!

7. FOOTWEAR
Chances are if you have had the same shoes or boots in your closet for the past 3-4 years , they are out-dated! Go ahead and make room for new styles that will keep your look fresh and current. If you've been in my dressing room, you know I always bring a shoe or boot for you to try on with the pieces in our room. I always get a little chuckle when I ask a new client to take off their socks. I do this every time because having the right footwear will make or break the look so be sure you have updated choices like these in your closet:
Shop great footwear:

Thank you so much for your support and loyalty! xx, rose
---
*Check your inbox for this exclusive GUCCI LOVE PARADE pre order offer… only for subscribers but here is a sneak peak of a few of my favs! If you haven't subscribed yet tap here!