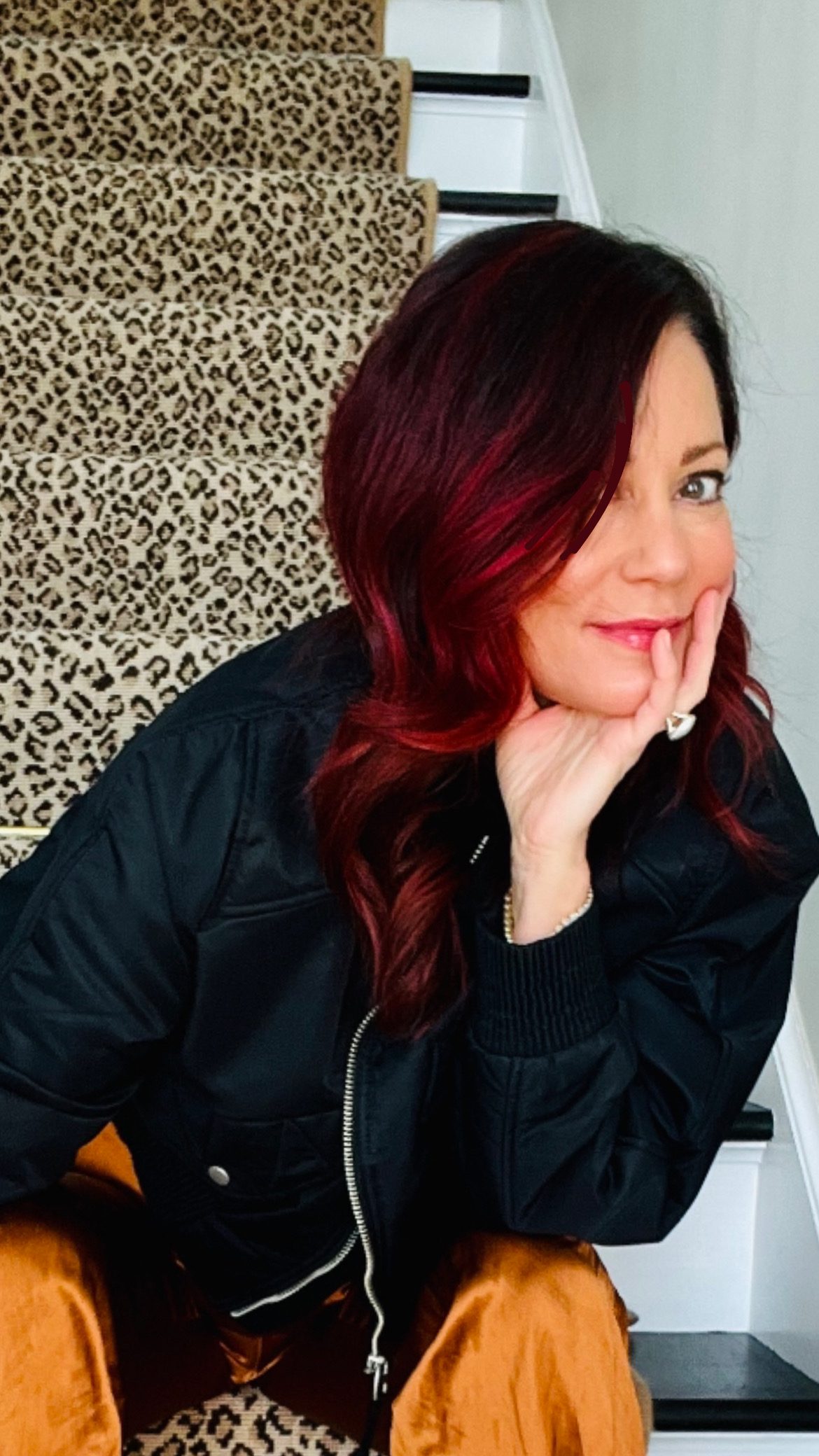 Under this flaming red hair, I'm 96% gray and I've earned every single silver strand! Just a little about me, I have 4 beautiful children between the ages of 27 and 33. Two are moms of little ones so I totally get the struggles of busy Moms. They barely have time to brush their teeth let alone look cute! Having ready to go staples that make you feel 'put together' and pretty is essential. So this Valentines Day, I'm honoring those unsung heroes – MOMS who work so hard literally 24/7 … I've been there and I see you and you are beautiful!! *Ps. can't help you with the silver strands but I promise, its all worth it in the end 🙂
STYLE-BOARDS WITH HEART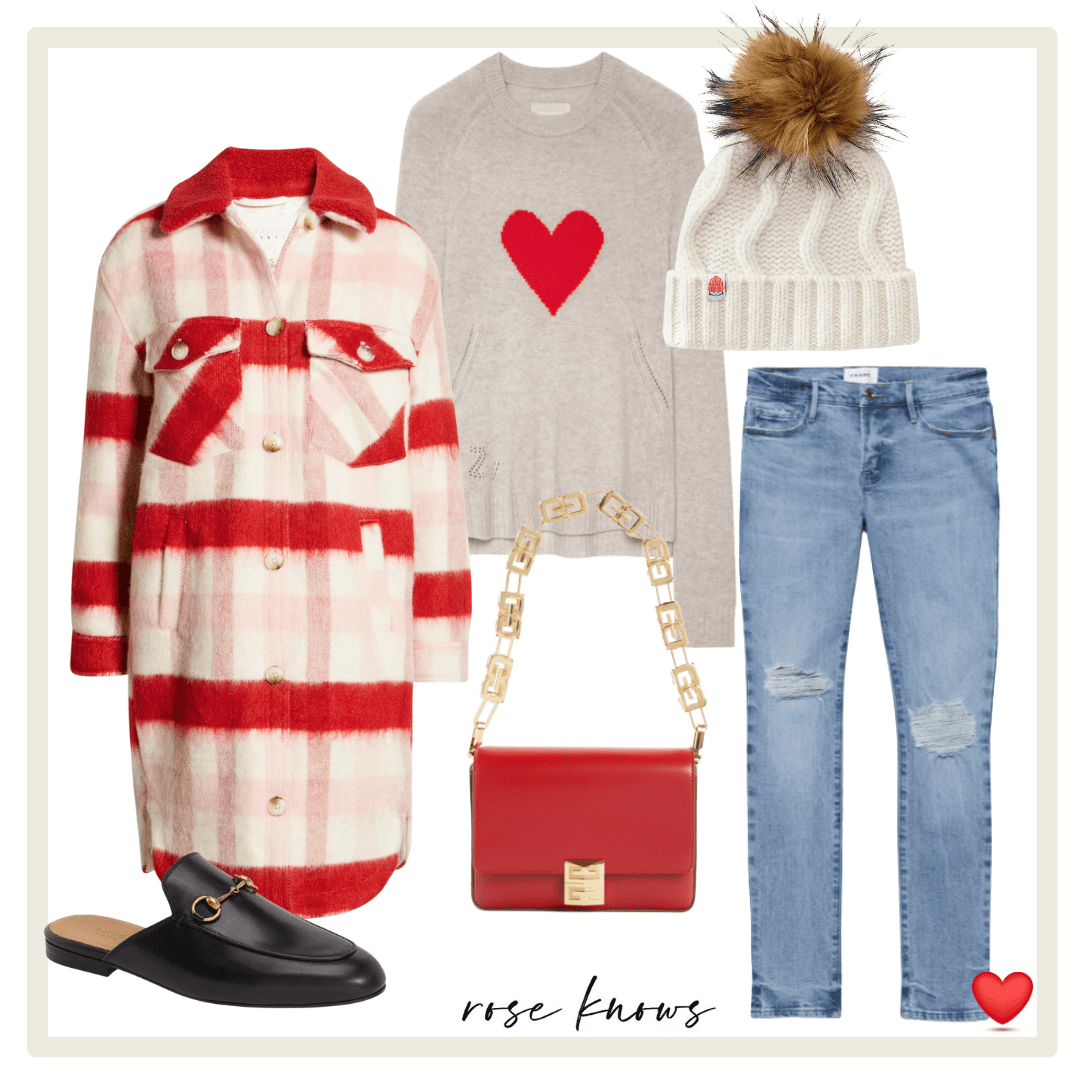 shop these can't-go-wrong roseknows favorites here:

The foundation of a busy moms wardrobe is denim. If you don't have at least 2 great fitting jeans, then we need to fix that stat! Start with the denim first and build up from there. Frame, Mother, and Paige denim continue to be top selling brands.
CUTE, SIMPLE, SOFT & FEMININE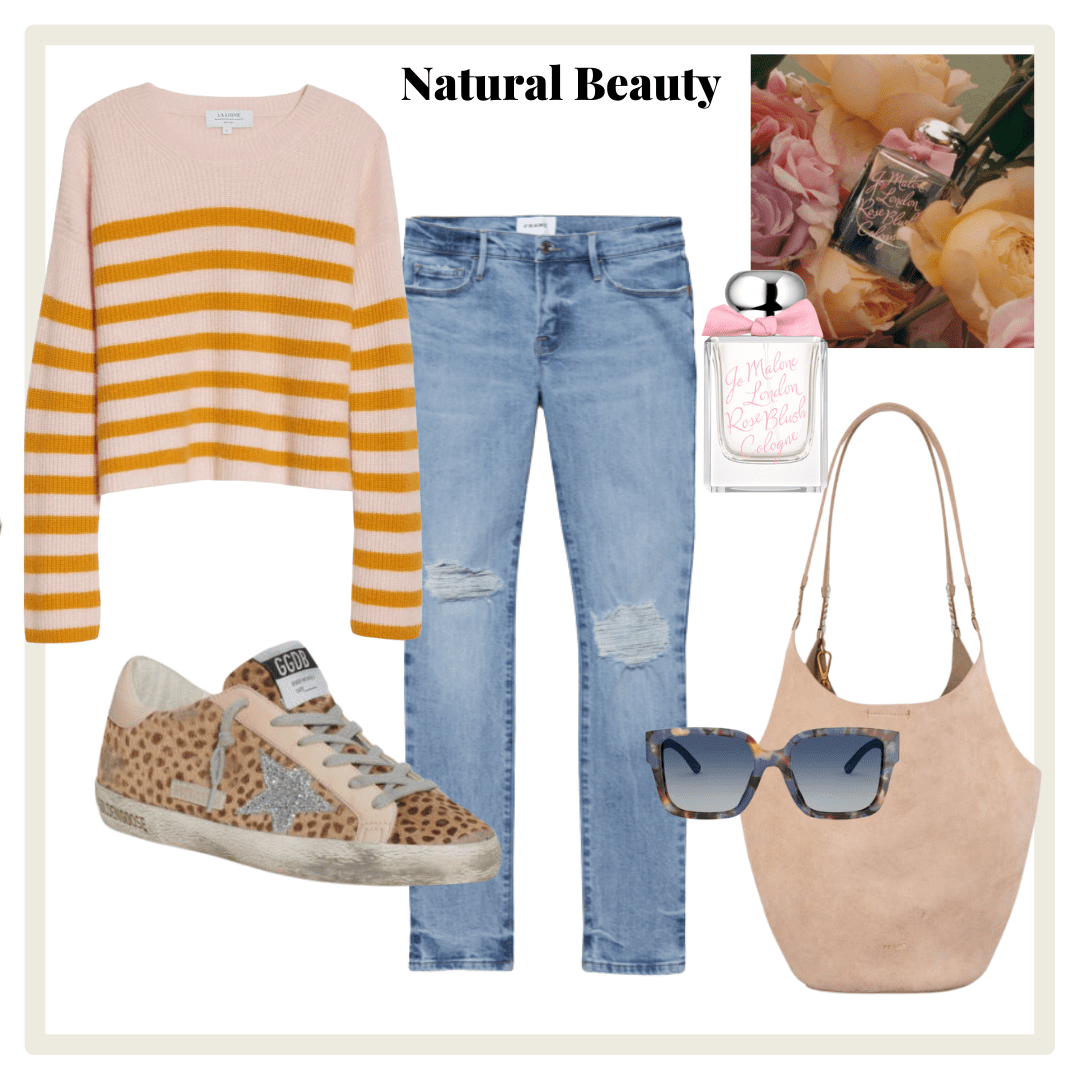 No matter your style, certain pieces evoke a mood. Sweaters like the ones above have a soft, calm and peaceful vibe. These looks can go from running errands to a parent/teacher conference to lunch with friends. A cool sneaker is essential because they are practical, comfortable, look great with jeans and allow you to go in all the directions you want lickety-split! Golden Goose sneakers have been the 'cool moms' sneaker of choice. They still continue to be favorites and sell out FAST! Check out this uber cool GG high top here. Other sneaker alternatives that I've been super impressed with are Rag & Bone's track sneaker collection and of course New Balance gives you a really great look for under $100.


Valentine gift ideas for your guy…
shop the roseknows gifts men love…

Thank you for reading and make sure to subscribe here for more fashion tips and shopping guides! xx, rose