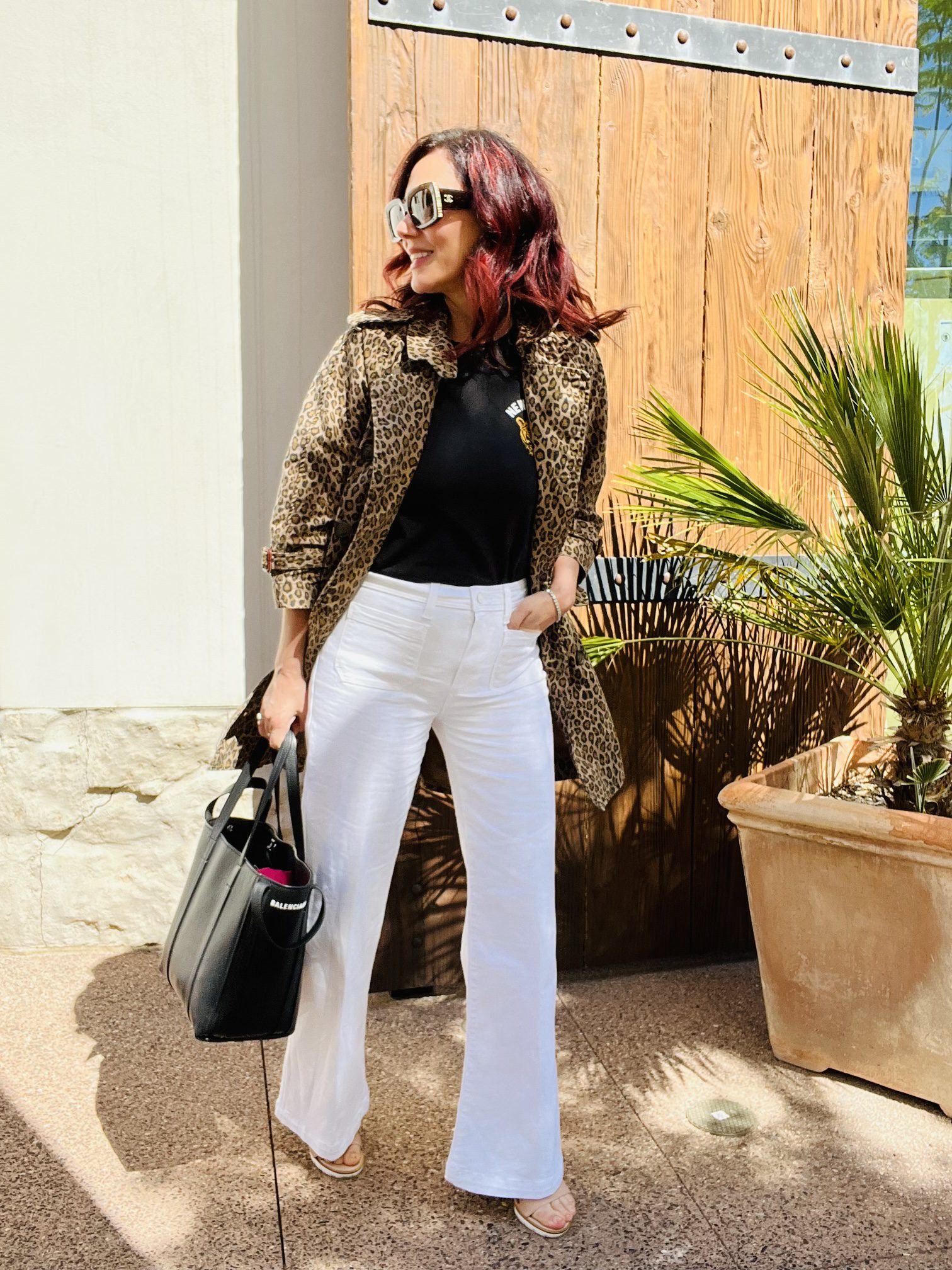 I tried these Paige wide leg white jeans for a virtual appointment and knew I had to have them myself. I plan to wear them 24/7 ! The wide leg looks a little dressier to me so I'll be wearing these with a little heel and reserving my other white jeans for sneakers and flat slip on sandals. Perfect for daytime or an evening get together. I would grab these asap because I noticed some sizes have already sold out! *Stylist tip: Many of my clients go up a size when wearing white, so if you're on the fence with your size error on the bigger size when it comes to white jeans or pants.
PS. Scroll all the way to the bottom for a special invitation this week!
TOP SELLERS THIS WEEK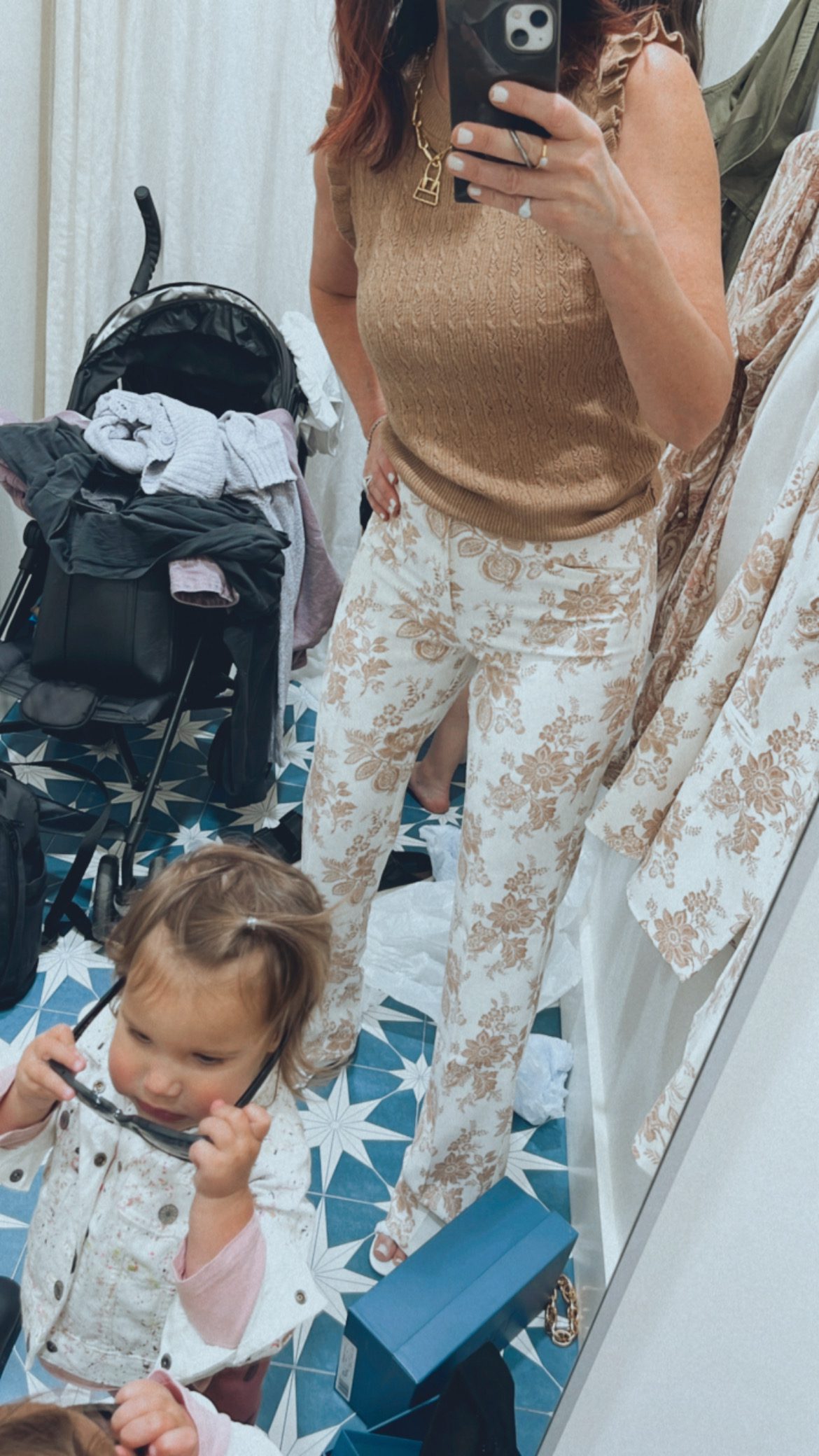 With a little help from Lily Rose and Lex, I was able to score the last pair of these floral pants. This floral jacket has received so many DM's and with good reason. Its so pretty, comfortable and priced right! The jacket is great on its own with any shade of denim, but worn with the matching pant, its truly gorgeous! Sometimes stock photos online do not give items the justice they deserve. This double breasted shawl collar jacket is a great example. You should give it a try too because blazers are hard to come by let alone really great ones that are priced well like these!
Orange Crush
When doing blog research, I found the most gorgeous bright pink satin shoes here…and this silk orange halter top also caught my eye! These bright colors are sexy, fresh and happy! I think we all need a dose of vitamin C 🙂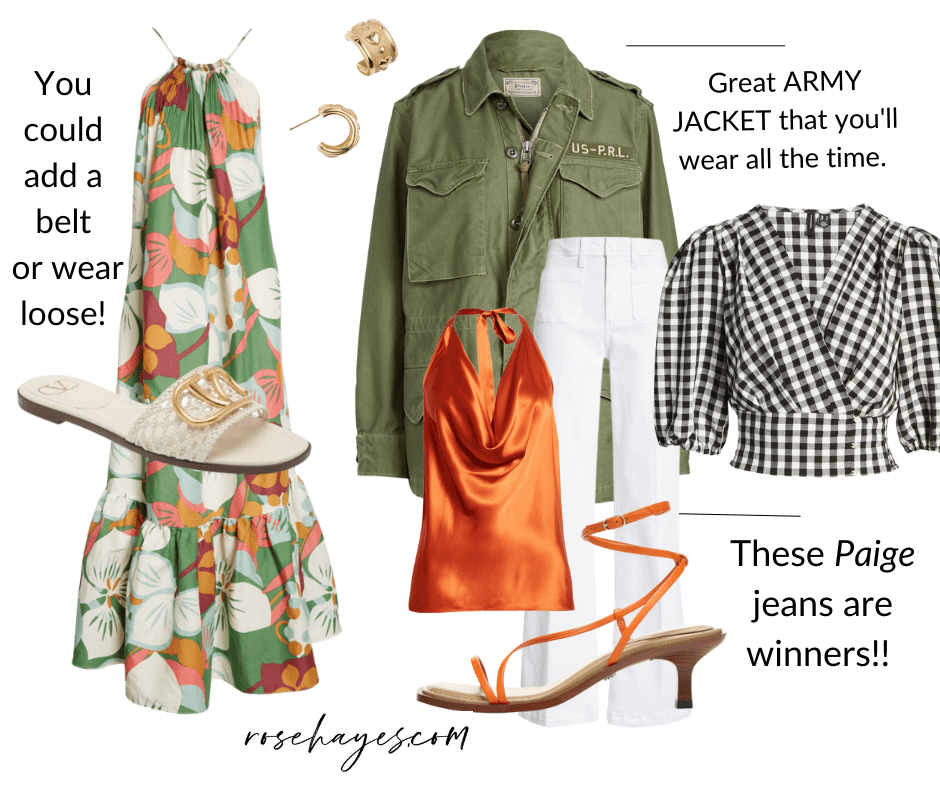 Shop Dress & Army Jacket Board HERE
Shop Orange Silk Halter Board HERE
Infinite WayWear These White Wide Leg Jeans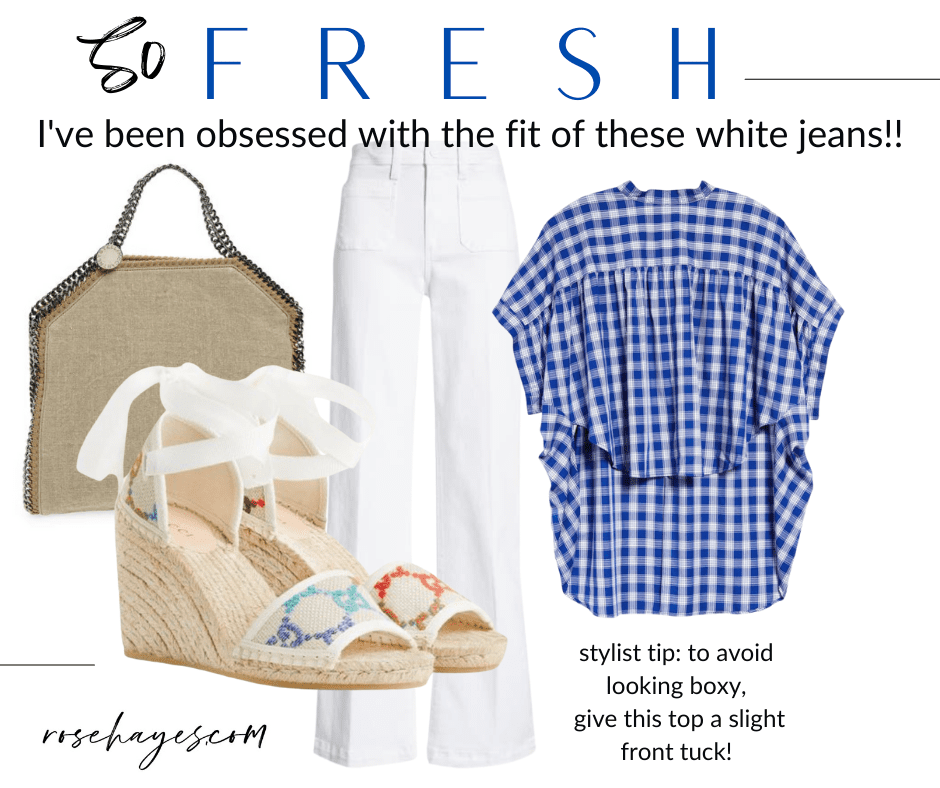 Shop Blue Denim Jacket Board HERE
Black Knit Dresses/ Save vs. Splurge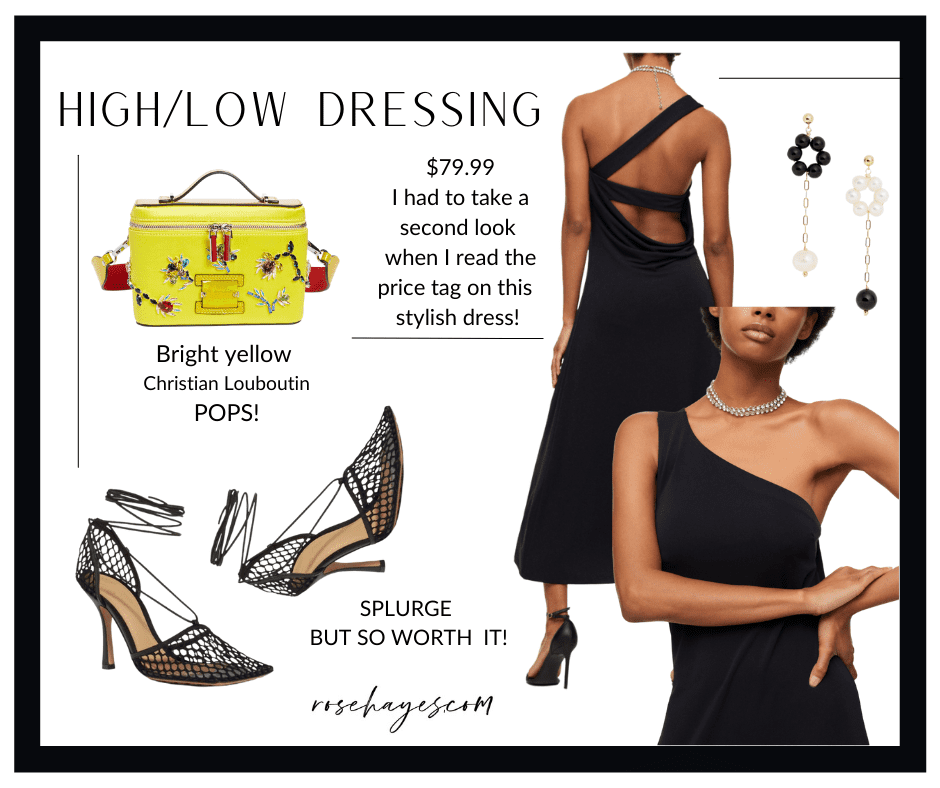 Cant Go Wrong With La Ligne Dresses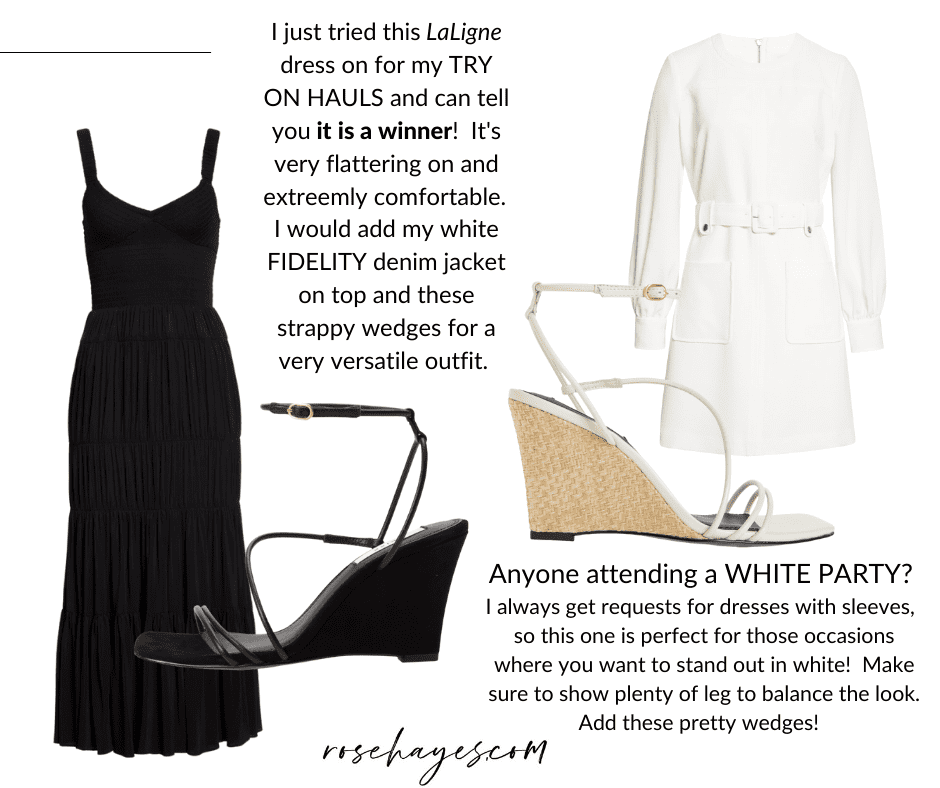 Shop La Ligne Dress and White Party HERE
Shop SUMMER SOIREE HERE
SWIM
I've had several requests for swim suits and coverups lately. People are planning beach getaways and I'm definitely jealous! This week I'm hoping to highlight my favorite swimwear from the Sunny Scottsdale Nordstrom store. The selection is pretty awesome 🙂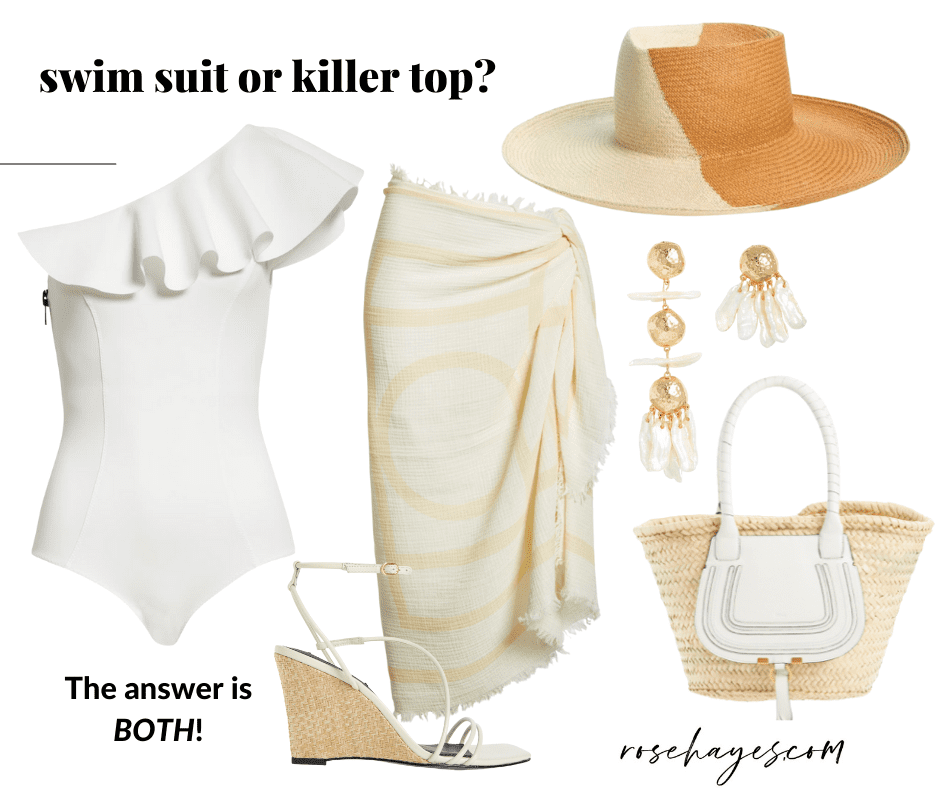 A Special Invite
This upcoming week will be jammed packed with 3 fun events! The exquisite Designer Preview at Fashion Square in Scottsdale will be Thursday and Friday, March 10 & 11 th. Also, The exclusive crystal Jimmy Choo Made to Order event starts Thursday as well. All of this on top of 9 BONUS POINTS for Nordstrom cardholders! If you live in the Phoenix/Scottsdale area, you are cordially invited to attend. Rsvp @ 724.799.7186. Virtual appointments are the way to shop if you don't live nearby.
Check out the styles, colors and crystal bracelet Jimmy Choo MTO options.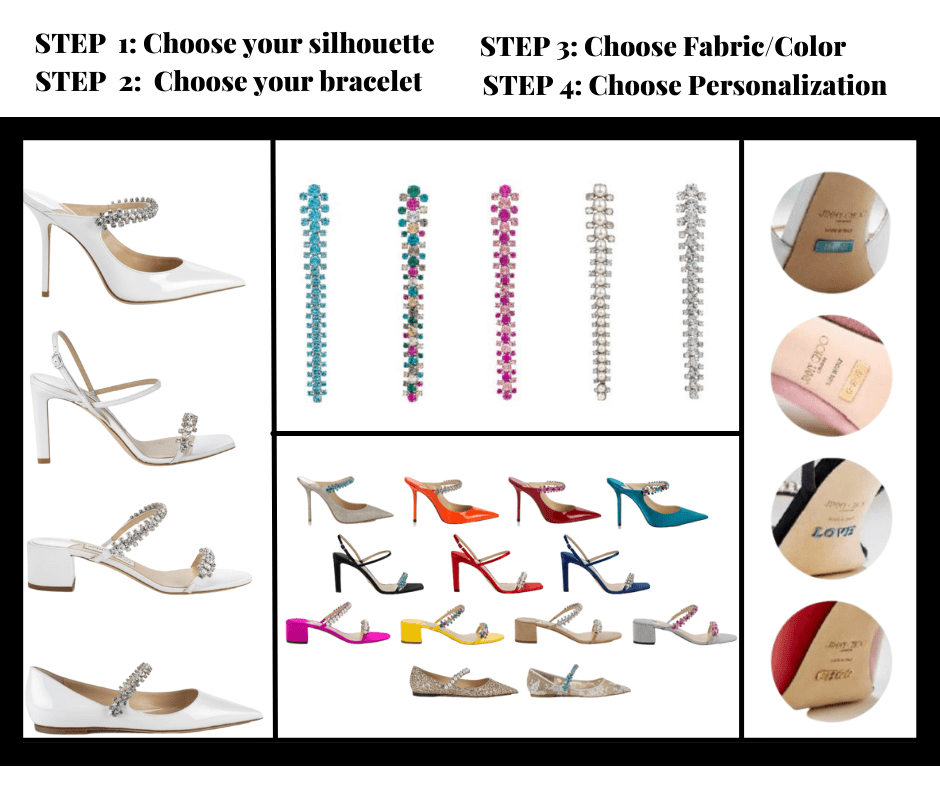 Do you know a bride who is looking for something special for her wedding day? The customized Jimmy Choo's are so special and can be personalized with a date or initials for the memories. First choose which shoe you'd like, next choose from 150 different colors and fabrics, and then choose your bracelet. My favorite style is above, its so glamorous but equally great with jeans! Feel free to email me at rose.hayes@nordstrom.com for more information.
---
Subscribe here so you never miss a post! Thank you for reading! xx, rose