I was recently asked by the trend setting fashion publication, Who What Wear, which categories consistently sell out fast and why. You can read about it here but I've added a few more bound to sell out items here just for you. Keep reading…
Having this little fashion blog is like having a huge party with ALL OF YOU in my fitting room filled with all my curated favorites! I'm so glad you're here and hope you enjoy my virtual fitting room:). If you haven't already subscribed to Roseknows, you can do so here so you never miss a post or a 'subscribers only' newsletter. Spread the love and share with a friend! Shop exclusive content on my ShopLTK page HERE.
There is nothing worse than going into a store looking for something specific but learning that what you're looking for is sold out! These are the categories that are in short supply (due to various reasons) and not always easy to track down.
1- BLAZERS
Great Blazers sell out fast! Partly because there is a shortage of great blazers, a good one will sell out within in a few days. I especially like a linen blazer right now going into spring. An oversized light blazer will take you all thru spring, summer and early fall. The trending fit now is slightly masculine, oversized and roomy. Throw it on over a sleeveless dress and heels or straight leg jeans and sneakers. To shop, tap items below and add to cart.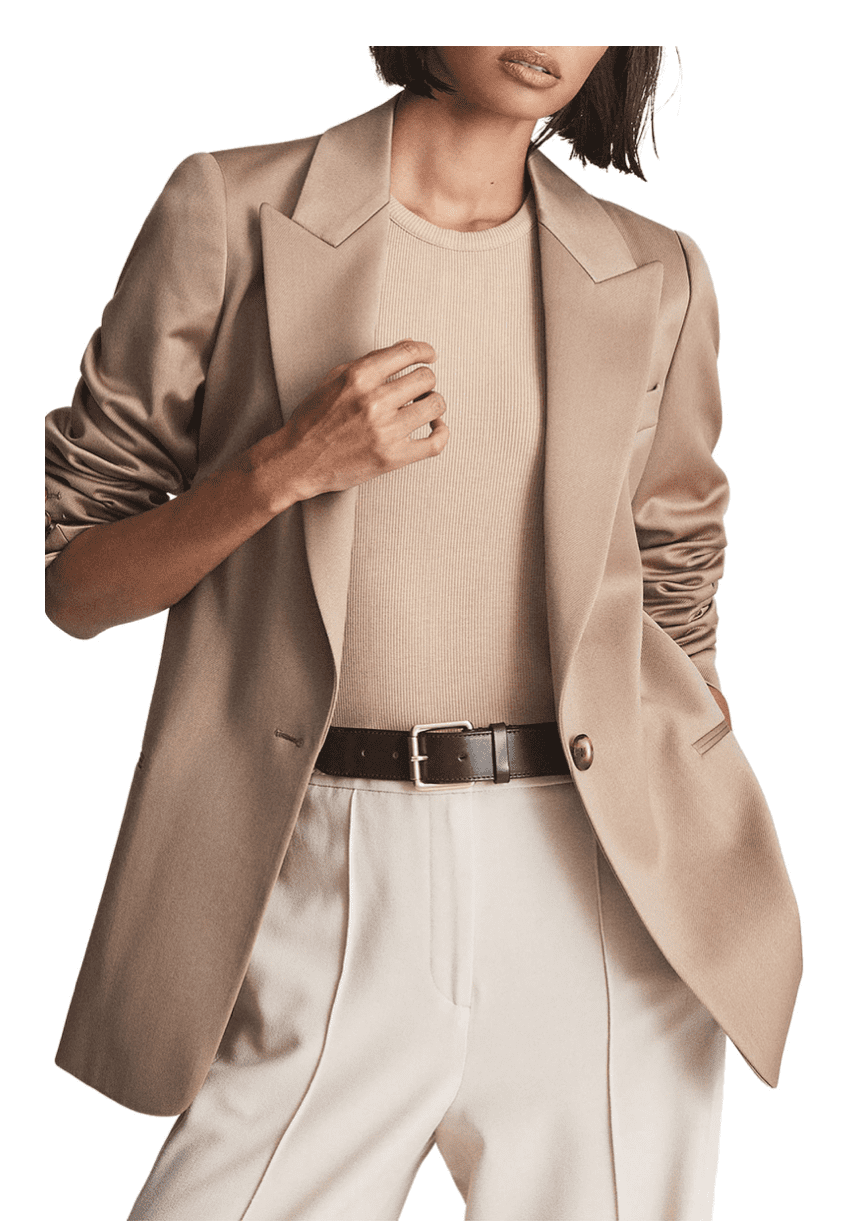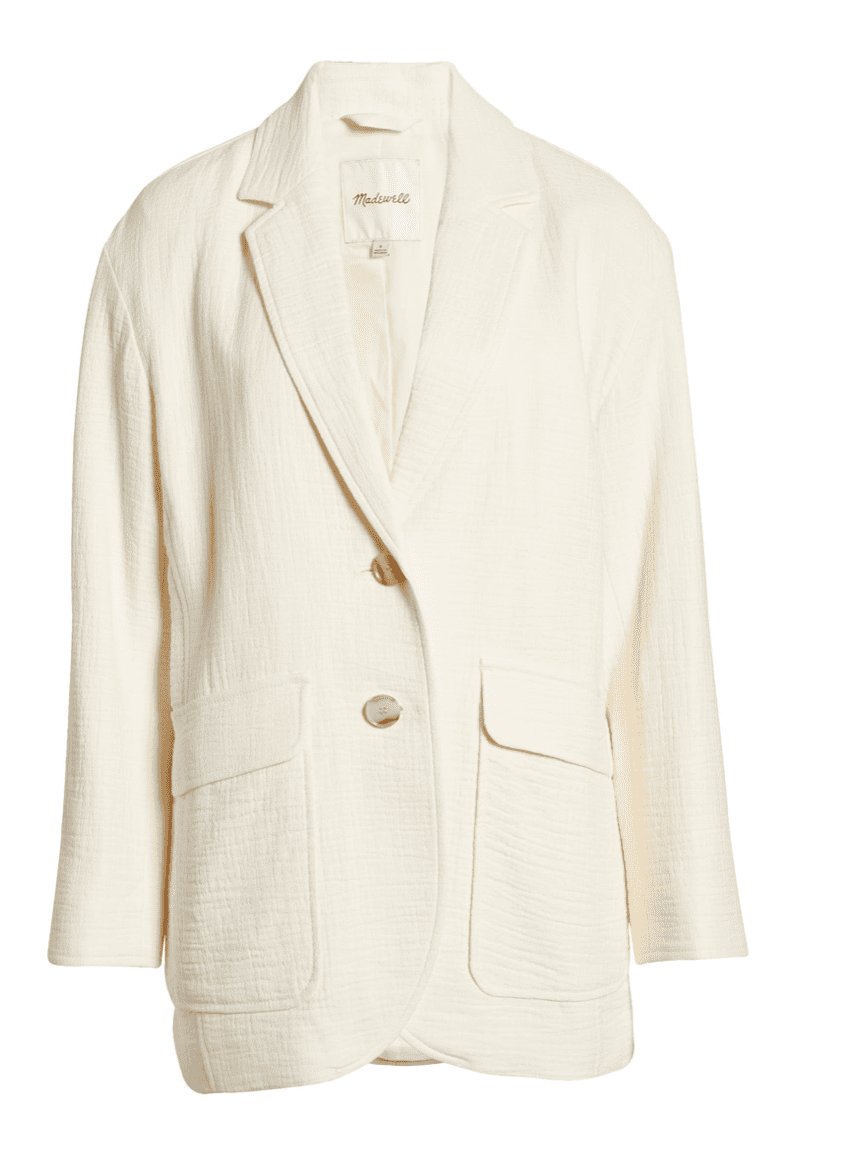 2- WEDGE ESPADRILLES
My favorite and most comfortable espadrille wedge is a tie between the Gucci logo wedge and the Valentino Rockstud wedge. They sell out so fast and with good reason, they can be worn with midi and mini dresses as well as flare jeans and shorts! *At the time of the WWW article the Gucci wedge was sold out but luckily for you, it was just restocked and can be shopped here.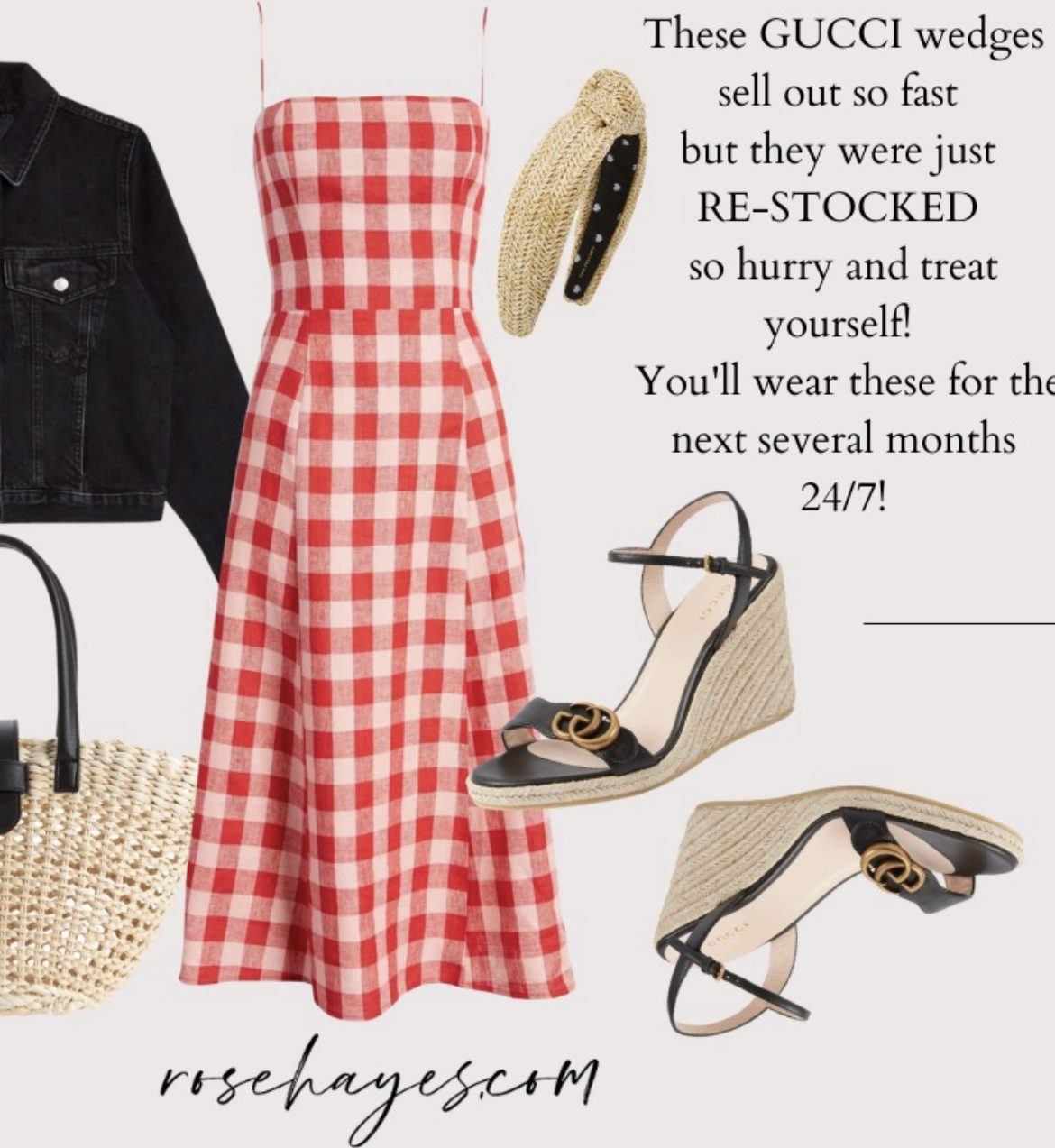 It will be near impossible to track down if you wait mid summer. I always consult my clients to buy a comfortable wedge sandal as early in the season as possible so you have a longer wearing period. These shoes are perfect with sundresses. A wedge espadrille is easier to walk in than heels plus you don't have to worry about your heel sinking in grass!
3- BASIC WHITE BUTTON DOWN SHIRT
You wouldn't believe how hard it is to find a good white cotton button down shirt these days. Ask any sales person and they'll confirm it's become extinct! Because this piece is the work horse of your wardrobe, when you see a good one, buy it!
4- FUN SWIMSUITS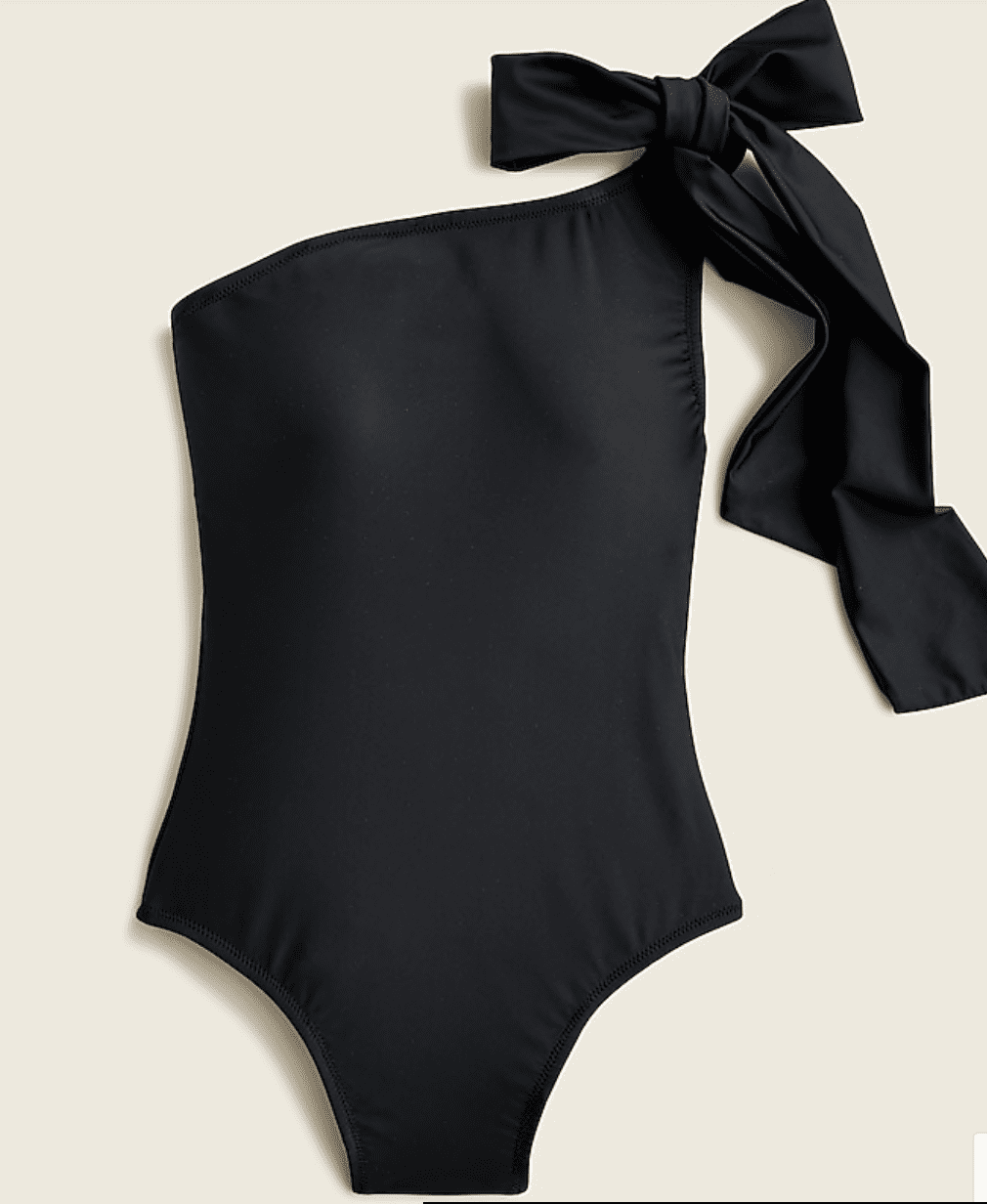 We're all making vacation plans now and want cute swimming suits! Lately I've been seeing unique cut-outs, one shoulder, and interesting strap designs in swimwear. Bright pretty colors like yellow, lavender, pink, copper and white seem to always sell out so fast!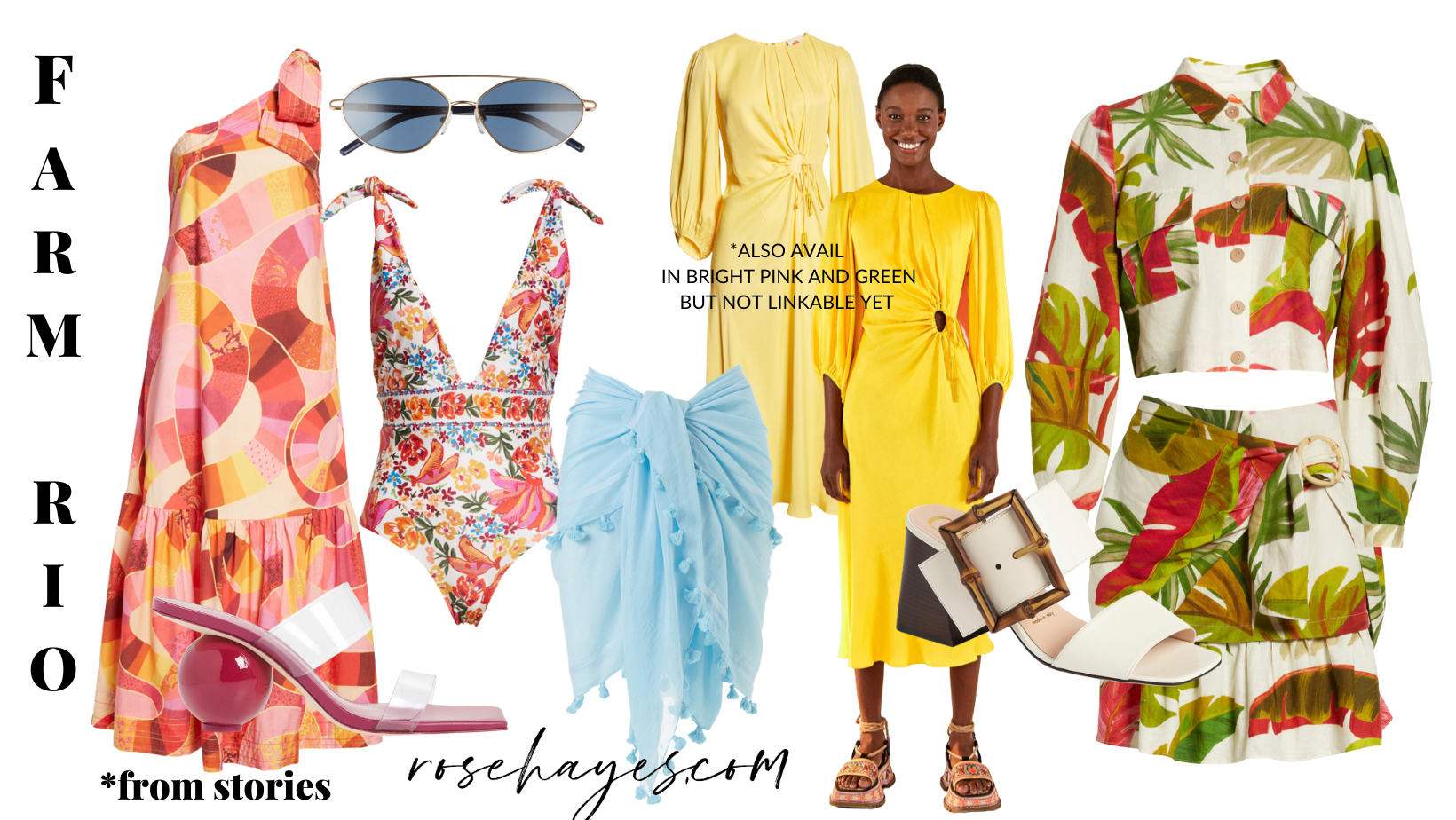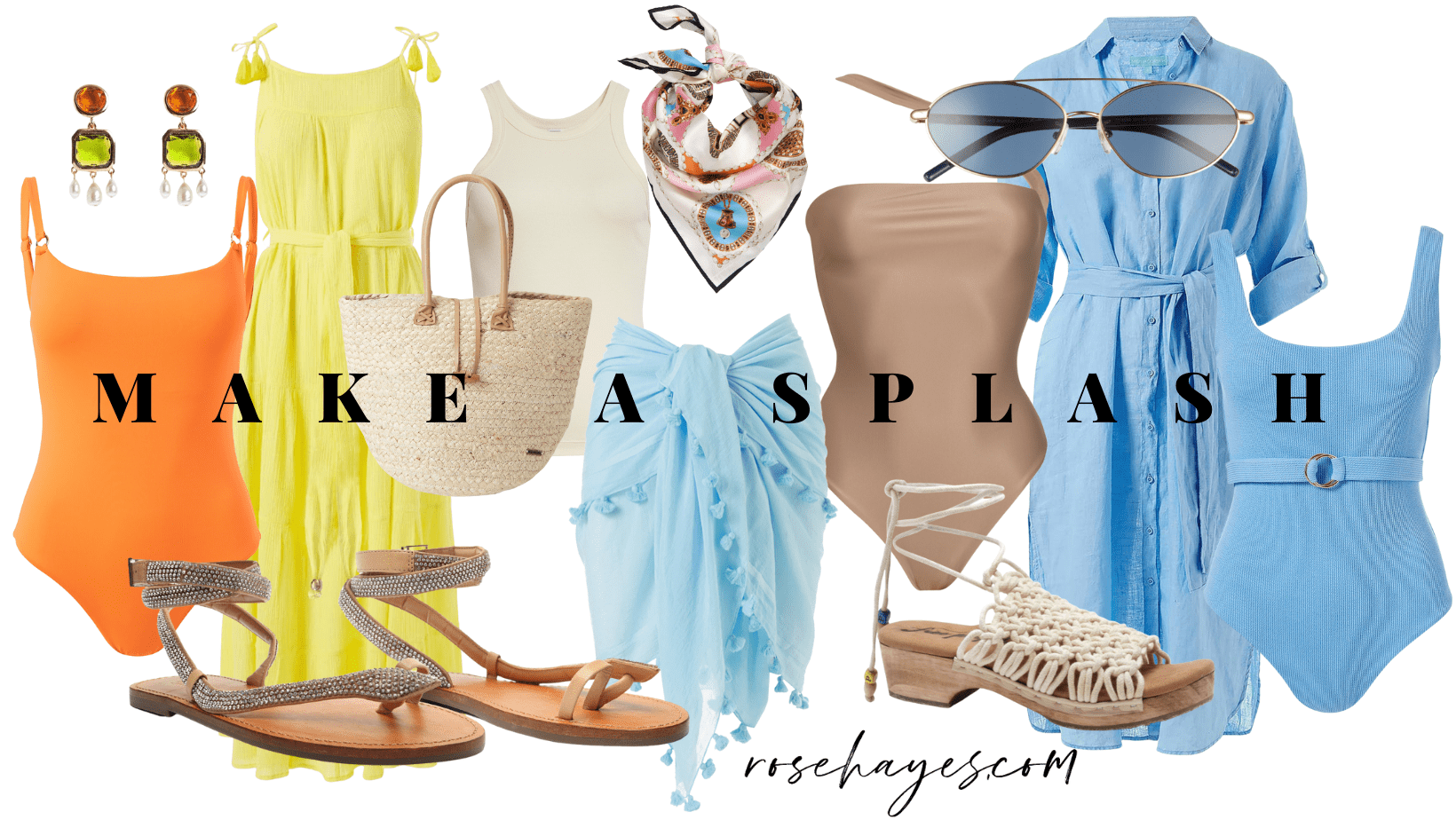 5- IVORY & WHITE JEANS
Because retailers think white denim has a short wear season, they don't make as many as their blue counterparts. Truth is, people wear white & ivory denim year round so I'm hoping vendors will take notice. A pretty top plus white jeans is an easy go-to outfit formula! My favorite white and ivory jean right now is a toss up between Mother, Frame and L'gence.
A few more good ones …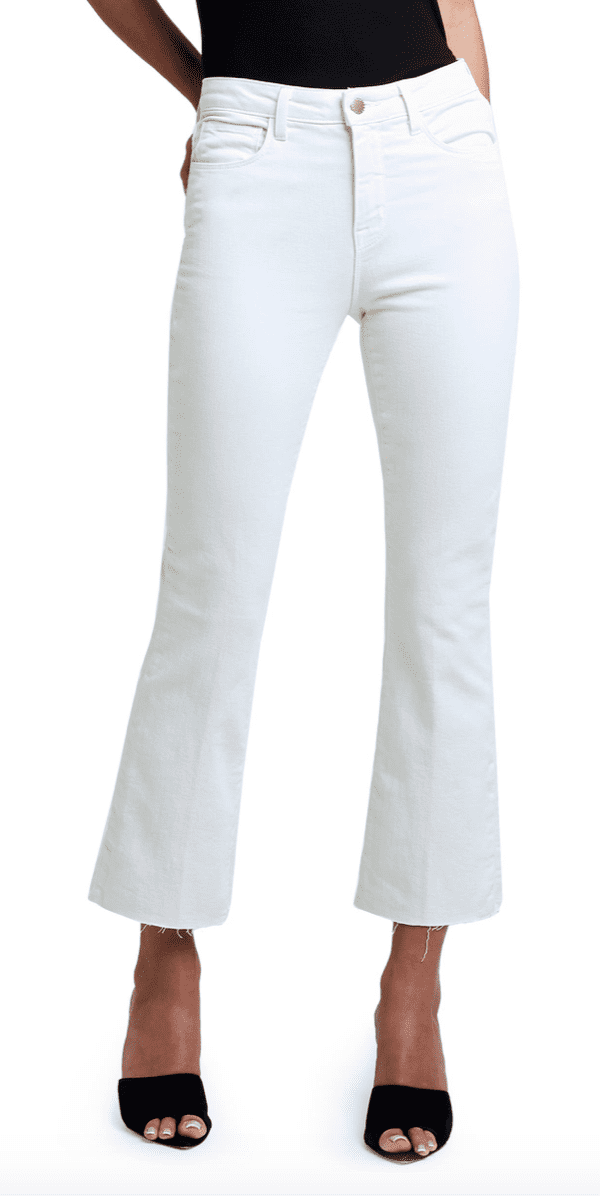 6- LEATHER JACKETS
Finding a great leather jacket shouldn't be this hard, but it is! I'll save you the legwork… the best one for the money is by Allsaints. You can't beat the quality, colors and price! A great tip is to add a leather jacket to a feminine top or dress to get an instant cool-girl vibe!
7- SQUARE NECKLINE BODYSUITS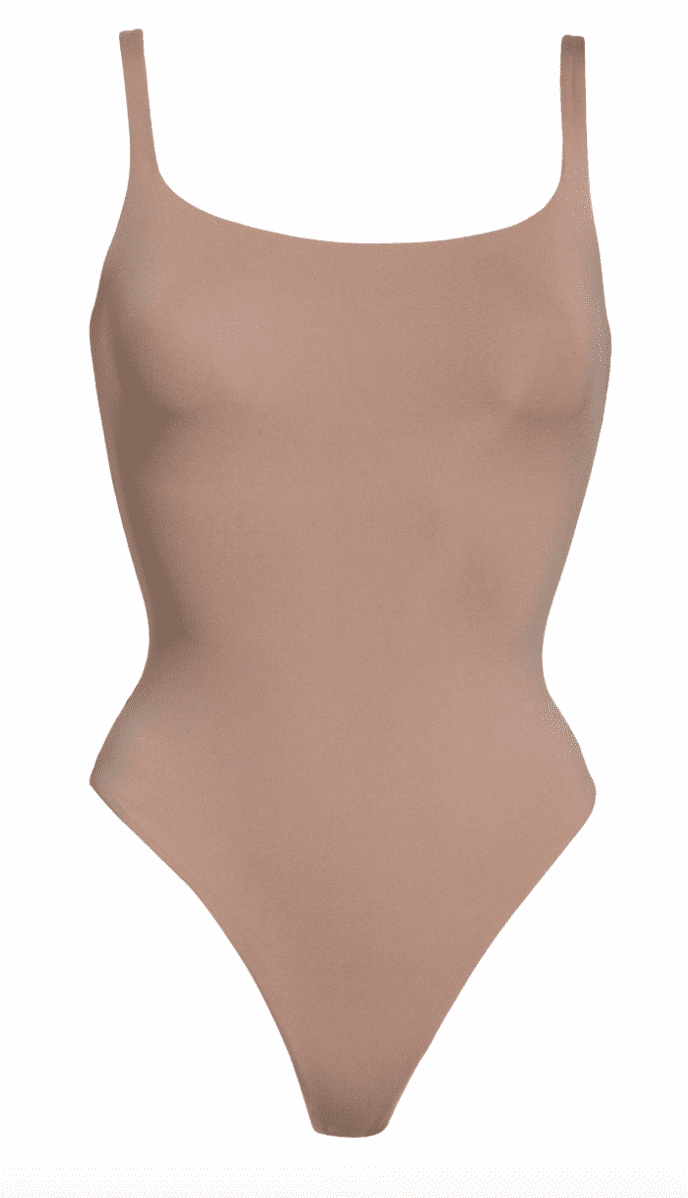 The Skims brand by Kim K is constantly selling out! To get the same look, look for square neck tank tops and bodysuits in shades of nude, black and white. Theres something very flattering about this silhouette, try one on to see for yourself!
8- GRASS GREEN & HOT PINK ANYTHING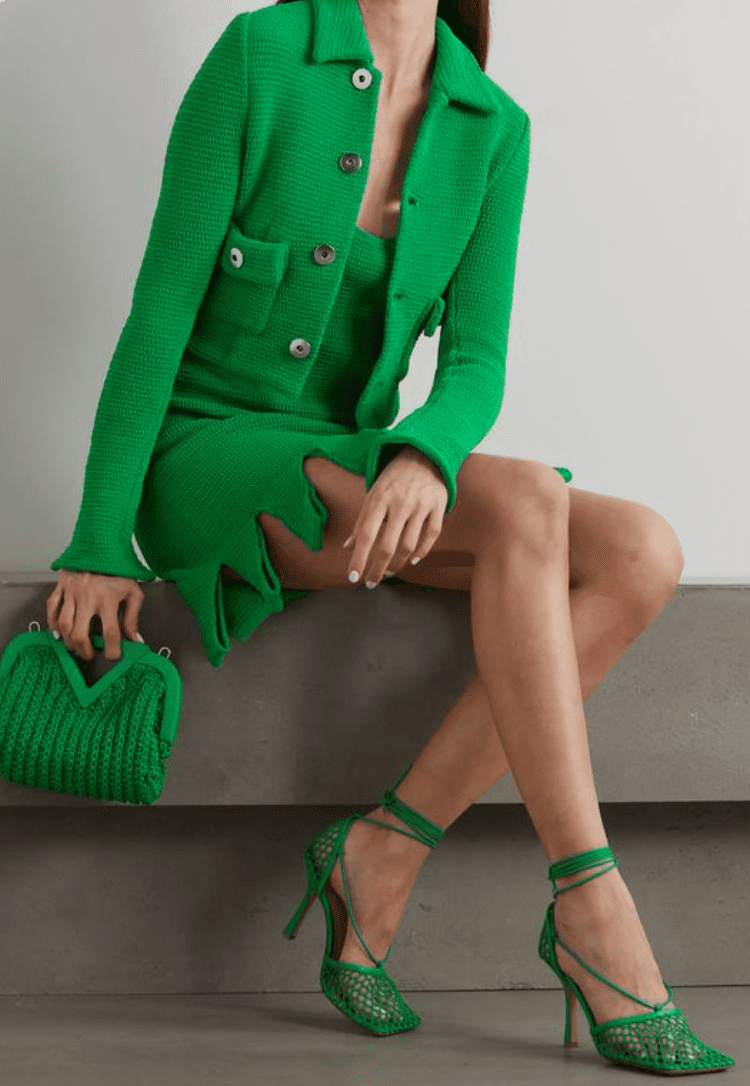 Bright colors are trending right now, I love a great shoe or bag in Kelly or Grass Green. The highly coveted Bottega Veneta 'racing green' colored bags and shoes always sell out first. Equally popular is bright pink so if you get the chance to add these two fun hot colors, you should! Yolo 🙂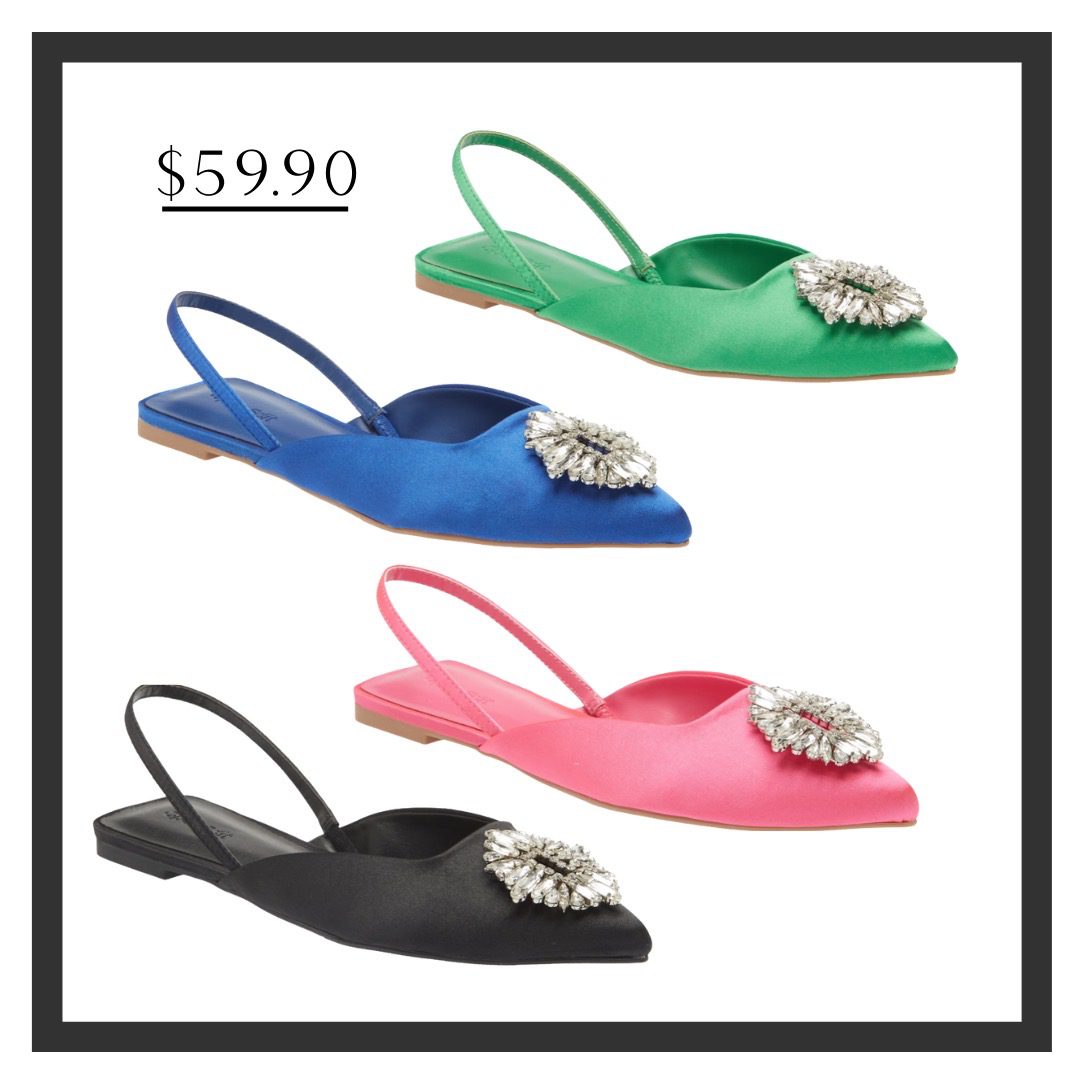 9- TRENCH COATS
Trench Coats aren't just for rainy days! Influencers have made the trench coat cool again so finding a good one is a bit challenging as they sell out super fast.
A hoodie, jeans, trench coat, and baseball hat is a popular (and easily achievable) street style look right now. You can add a cool trench coat over anything from a wear-to-work outfit to sweatpants! I want all four of these below ( tap to view & add to cart).
******************************************************
THANK YOU FOR READING AND SHOPPING FROM MY LINKS, I TRULY APPRECIATE YOU! xx, rose