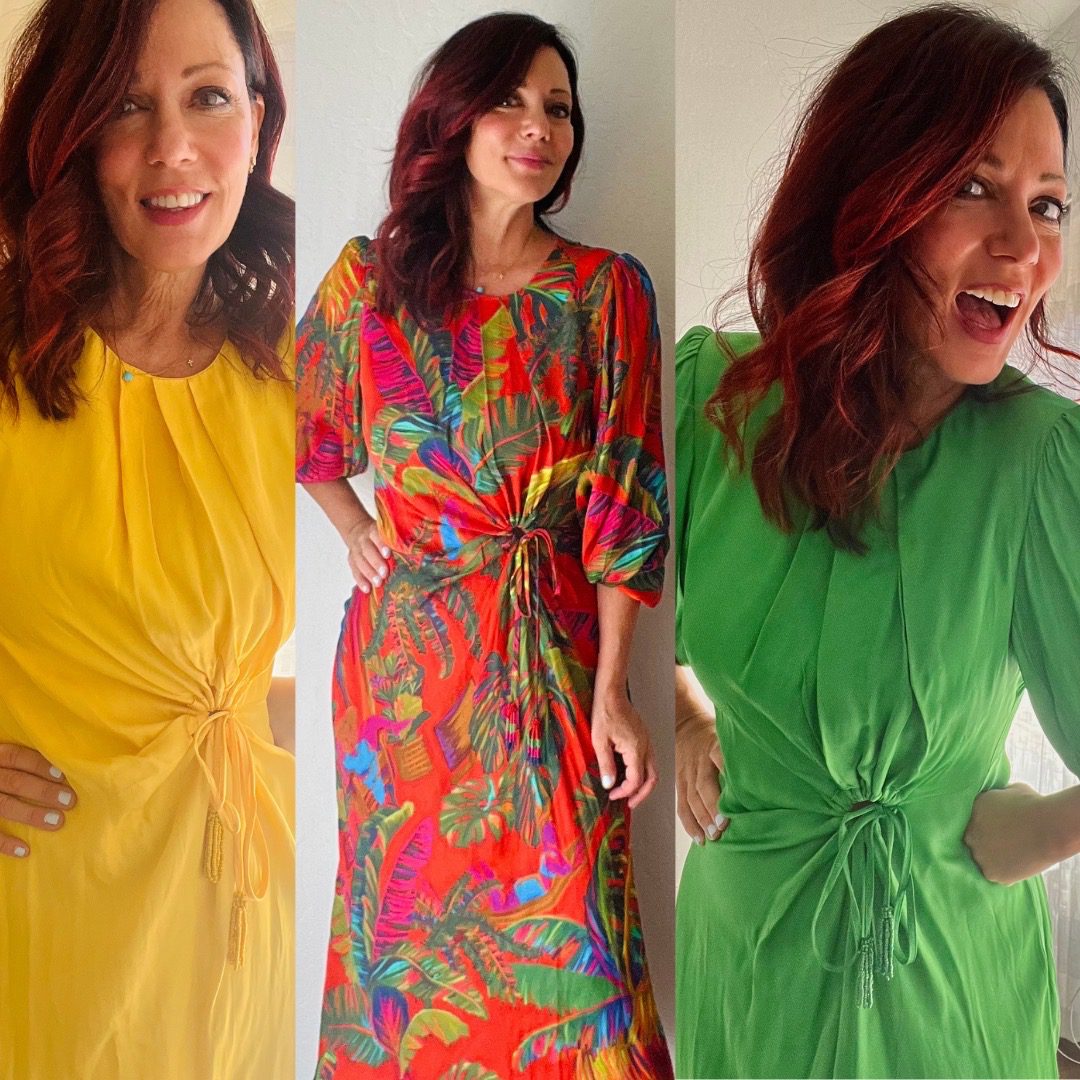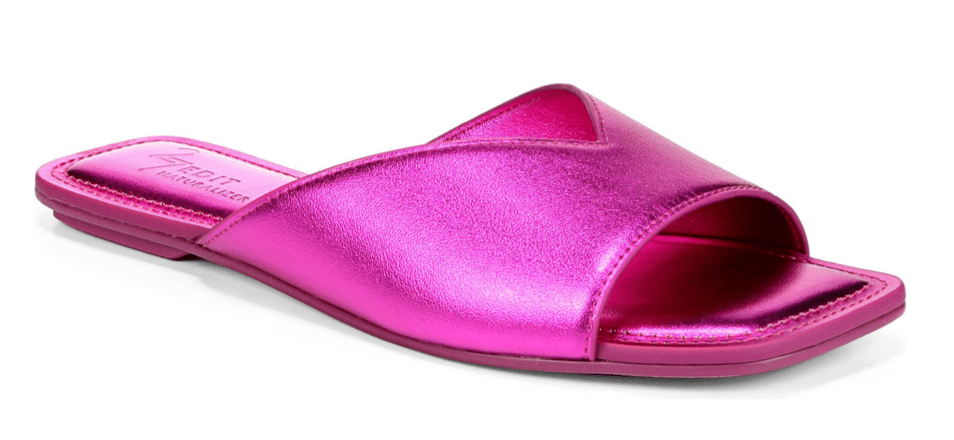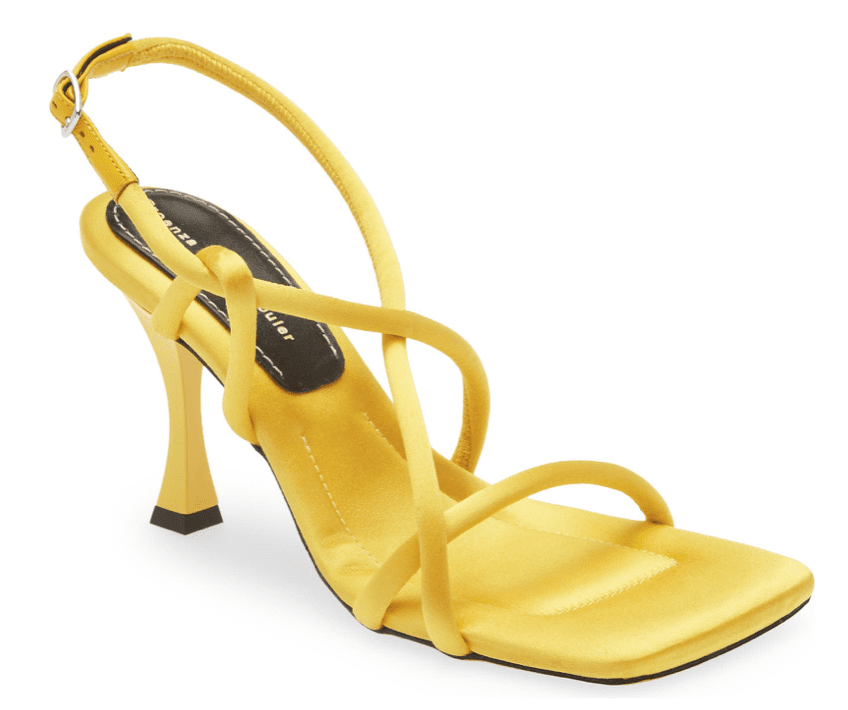 The dress category is hands down the #1 request I get everyday so todays blog post is dedicated to showing you my latest winners. Add one or two pretty new dresses to your closet so the next time you get that PARTY invite, you'll be rsvp ready! *I've linked all items so that you can easily TAP on each image to shop. Bookmark this post for dress season.
---
This little fashion blog is like having a party with all of YOU in my dressing room filled with my curated favorites. I'm so glad you're here and I hope you find what you didn't even know you needed. Subscribe to RoseKnows here so you don't miss any exclusive content. Then head to ShopLTK where I'm always posting new style boards and links to shop all my favorite finds right from your phone. Spread the love and share with a friend!
---
SUNNY HAPPY COLORS ARE TRENDING (in case you haven't noticed : )
No one does sunny and happy better than Farm Rio! I'm wearing their top selling silky dress above which is available in 4 color ways. Keyholes and cutouts are so on trend right now. However if you're like me and prefer not to show skin, the keyhole in this dress is easily tightened. The beaded tassels are a nice detail too. Runs true to size, I'm wearing mediums.
More fav Farm Rio here:
---
LaLigne Has The Perfect Dress
I've been super impressed with the LaLigne line of dresses. The current collection is so pretty, lady like, and a little sexy but not too over the top. For the last several seasons, its been my go-to brand for dresses!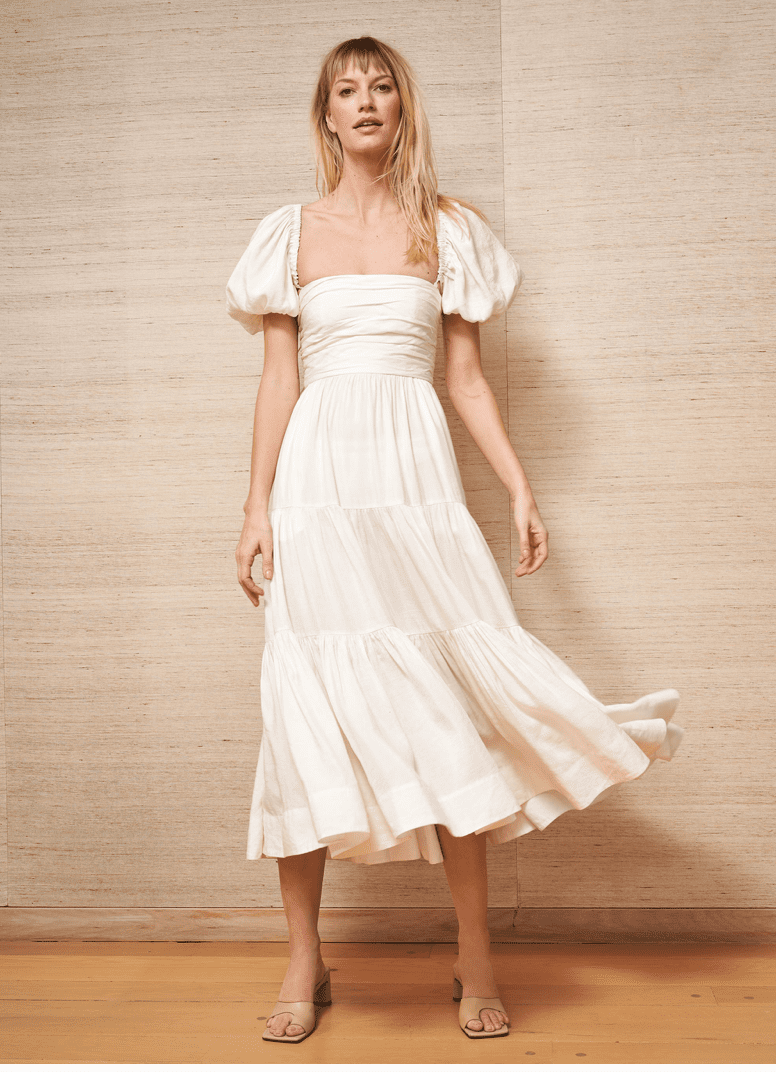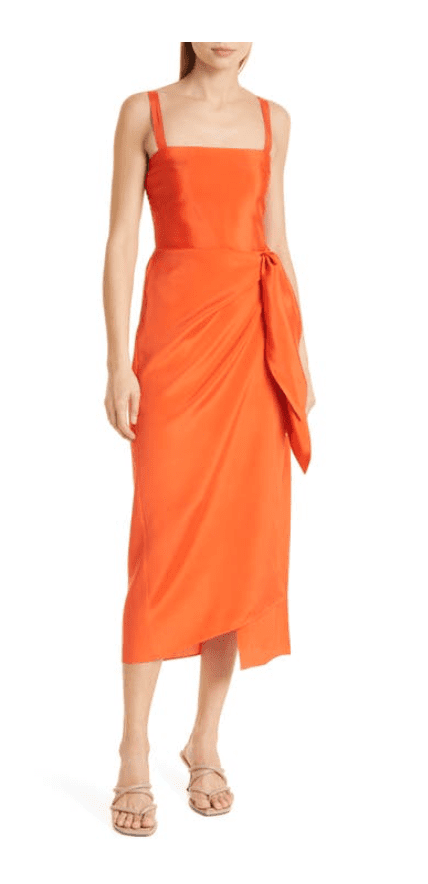 ---
Brandon Maxwell Does It Again
One of the most memorable experiences I've had at Nordstrom was meeting the amazing Brandon Maxwell after his runway show at NYFW. My client and I stayed after the show and got to know his parents, grandparents and even his childhood best friend. That show was breath taking and so are these new graphic designs of his. I love the bold modern statement that they both make.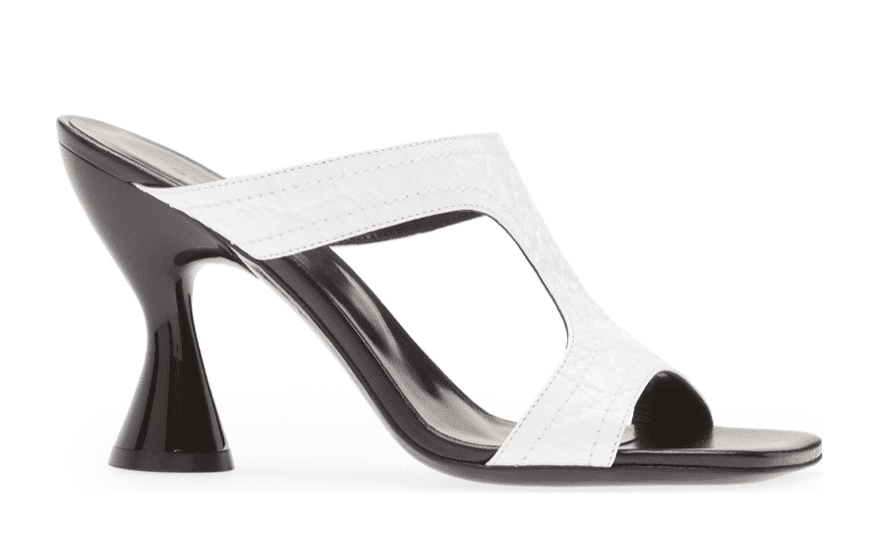 ---
CASUAL BUT PULLED TOGETHER OPTIONS
This is a phrase I hear often by new clients when describing their style. I think we all want dresses in this category.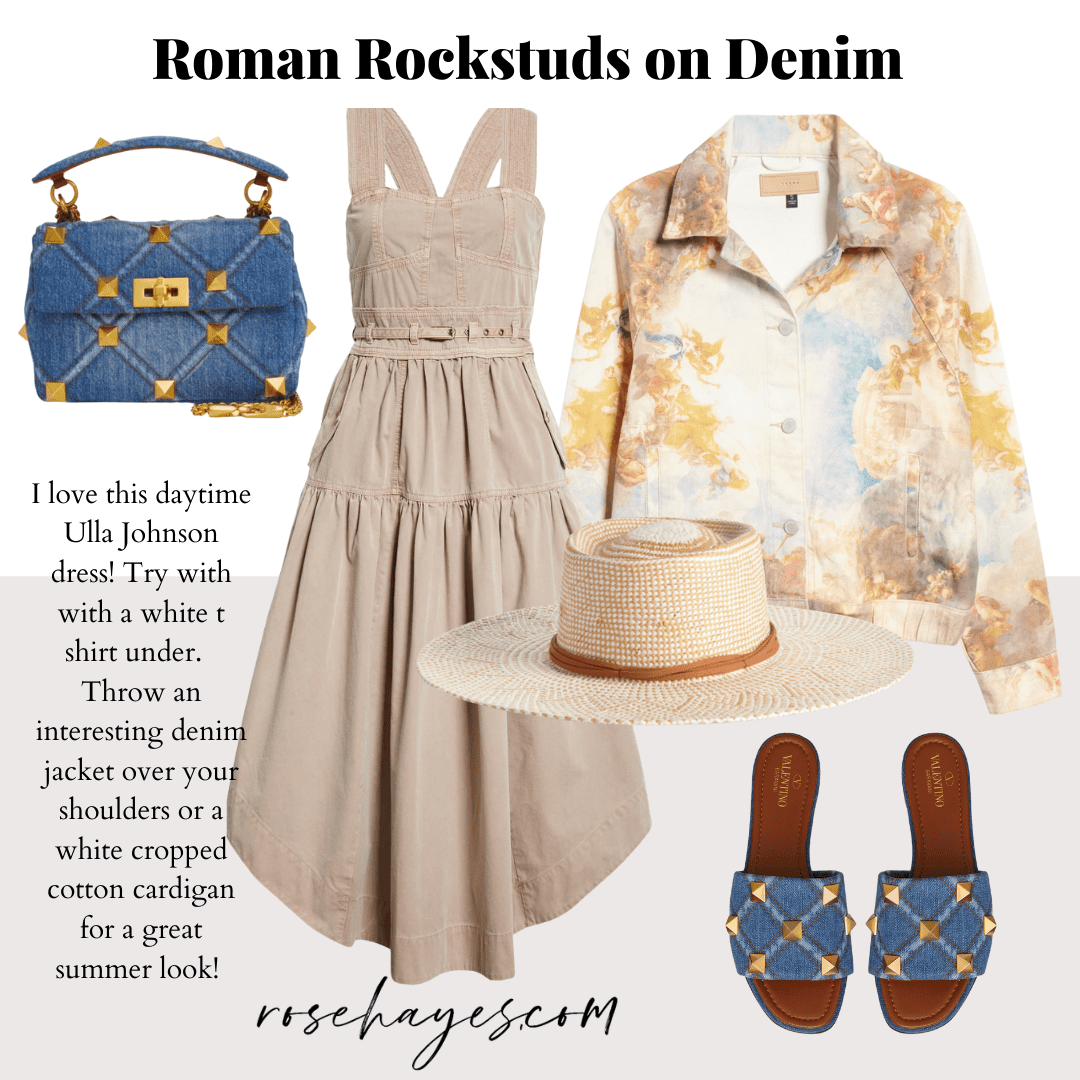 ---
HORSE RACE CHIC
I've had several requests for Derby outfits lately. Try adding a patterned silk twilley scarf, flowers, or an interesting topper to a plain wide rimmed hat. This is the time to make your own unique personal statement.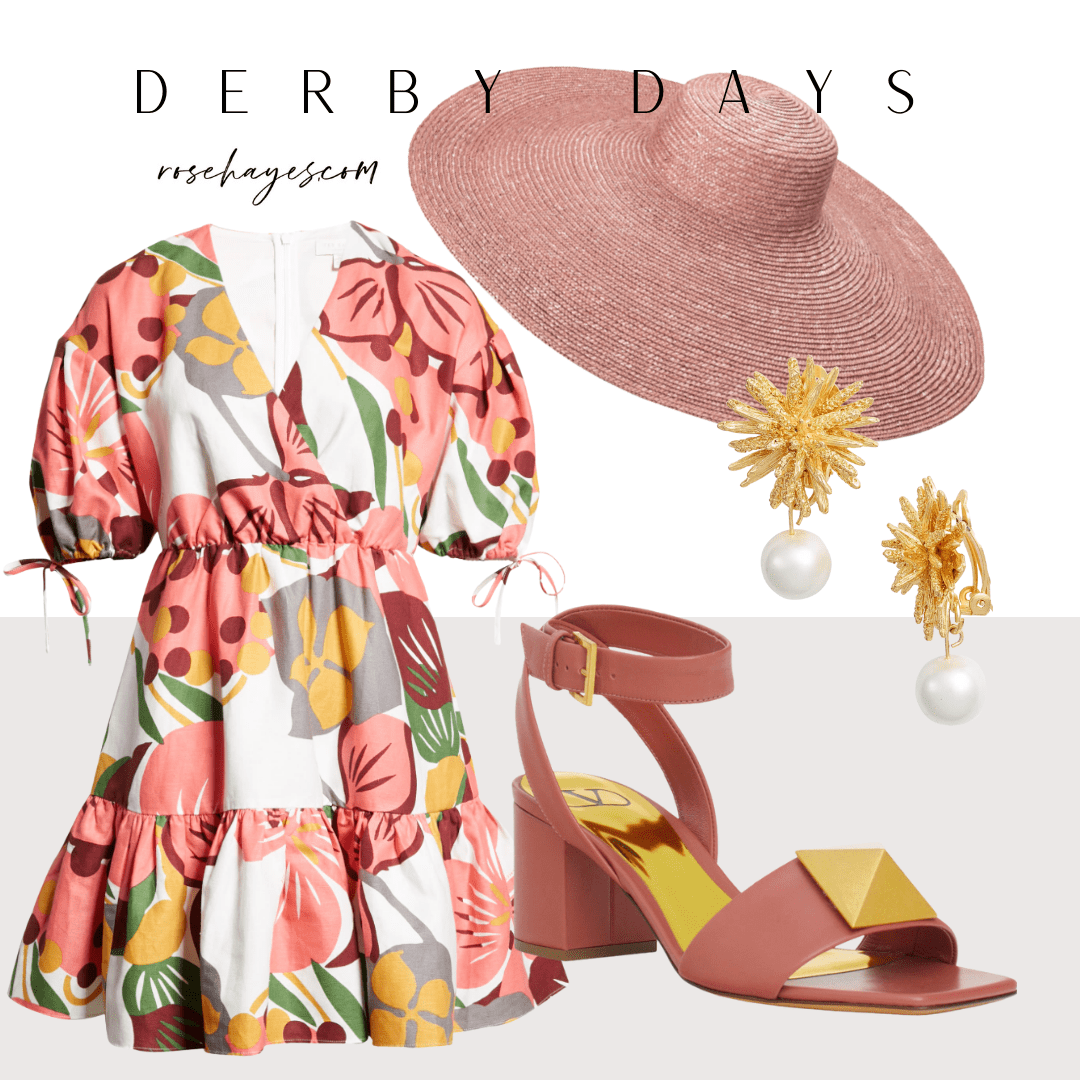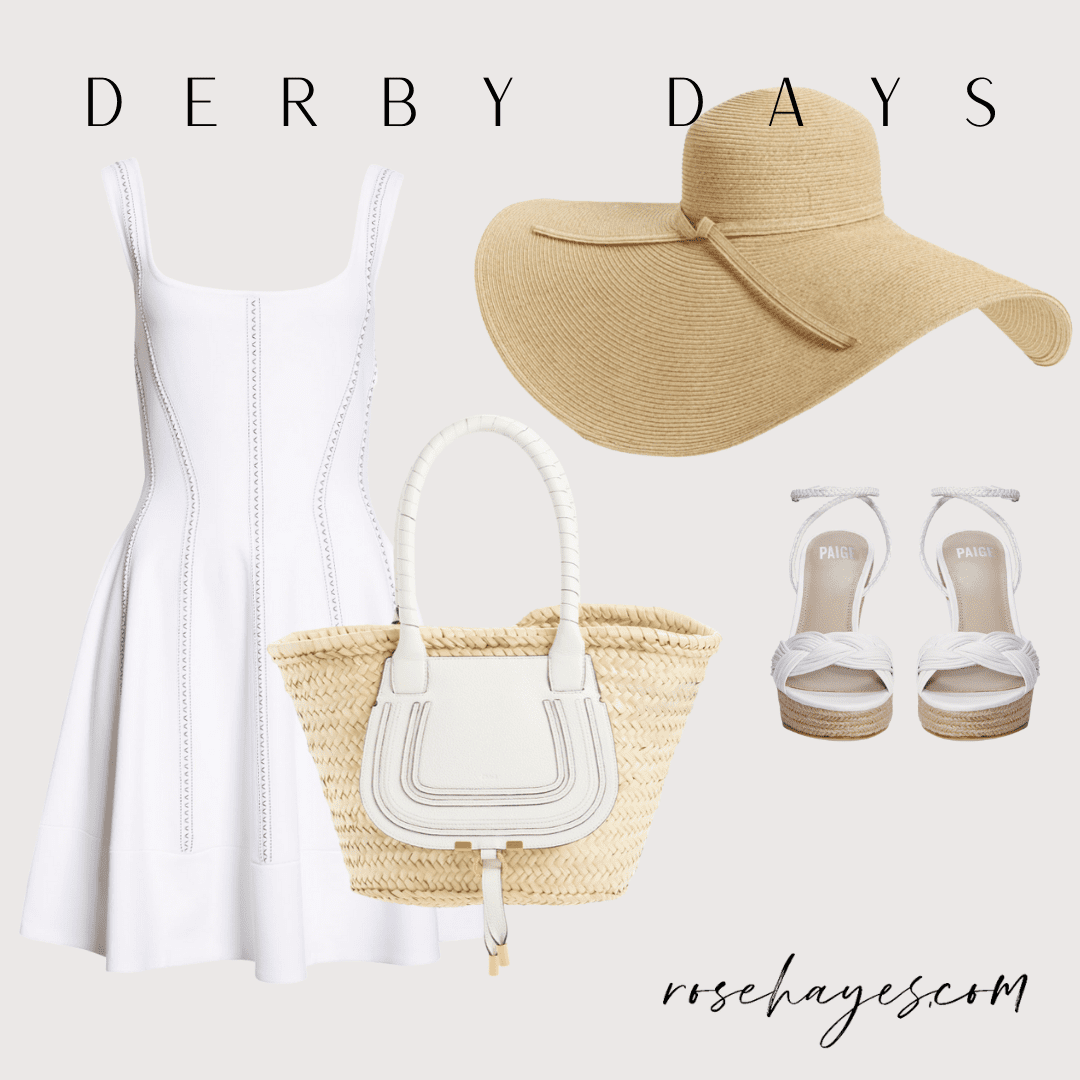 ---
LOVELY IN LAVENDER
You can't help but feel pretty in this lovely lavender midi dress! Appropriate for a wedding, shower, hat luncheon and more.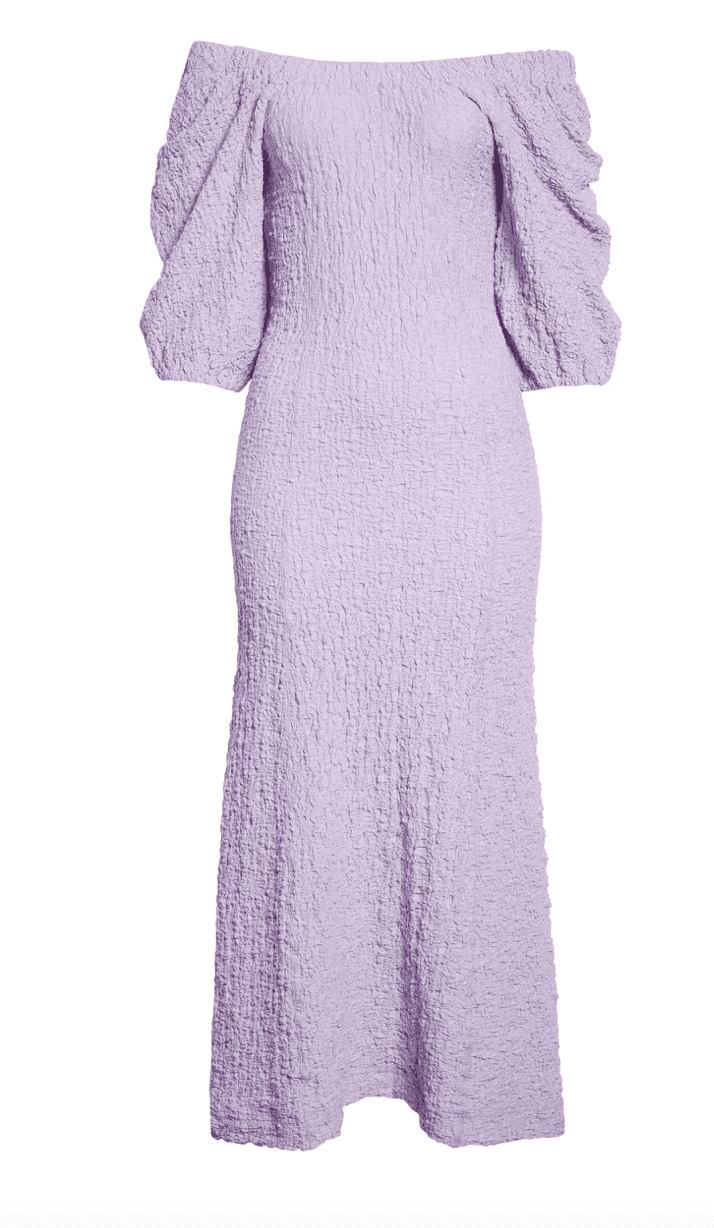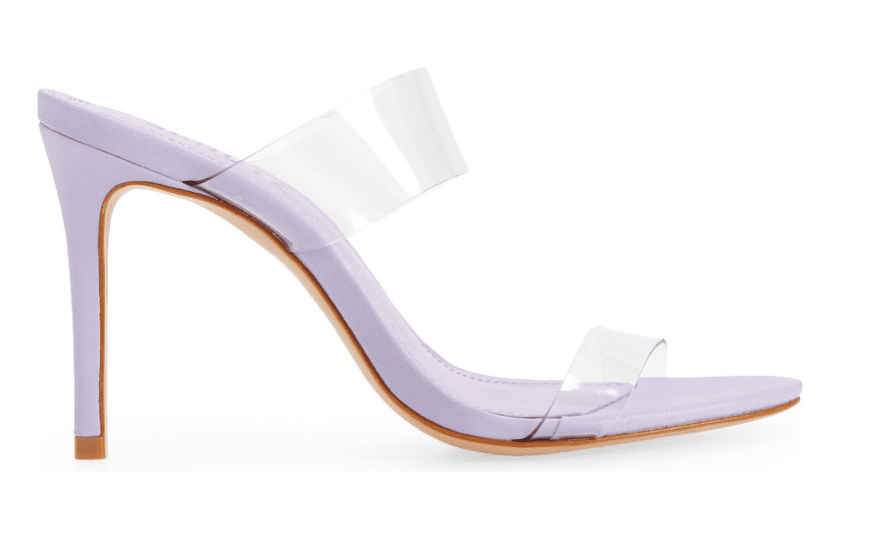 ---
BLACK IS NEVER BASIC
Let's be real, we all love a little black dress! I guess thats why we have so many. As much as I love a colorful dress, I still reach for that no brainer black dress that's just easy and chic! You just can't go wrong with a LBD 🙂

---
STAND OUTS
I found a very nice selection of stand out from the crowd dresses recently.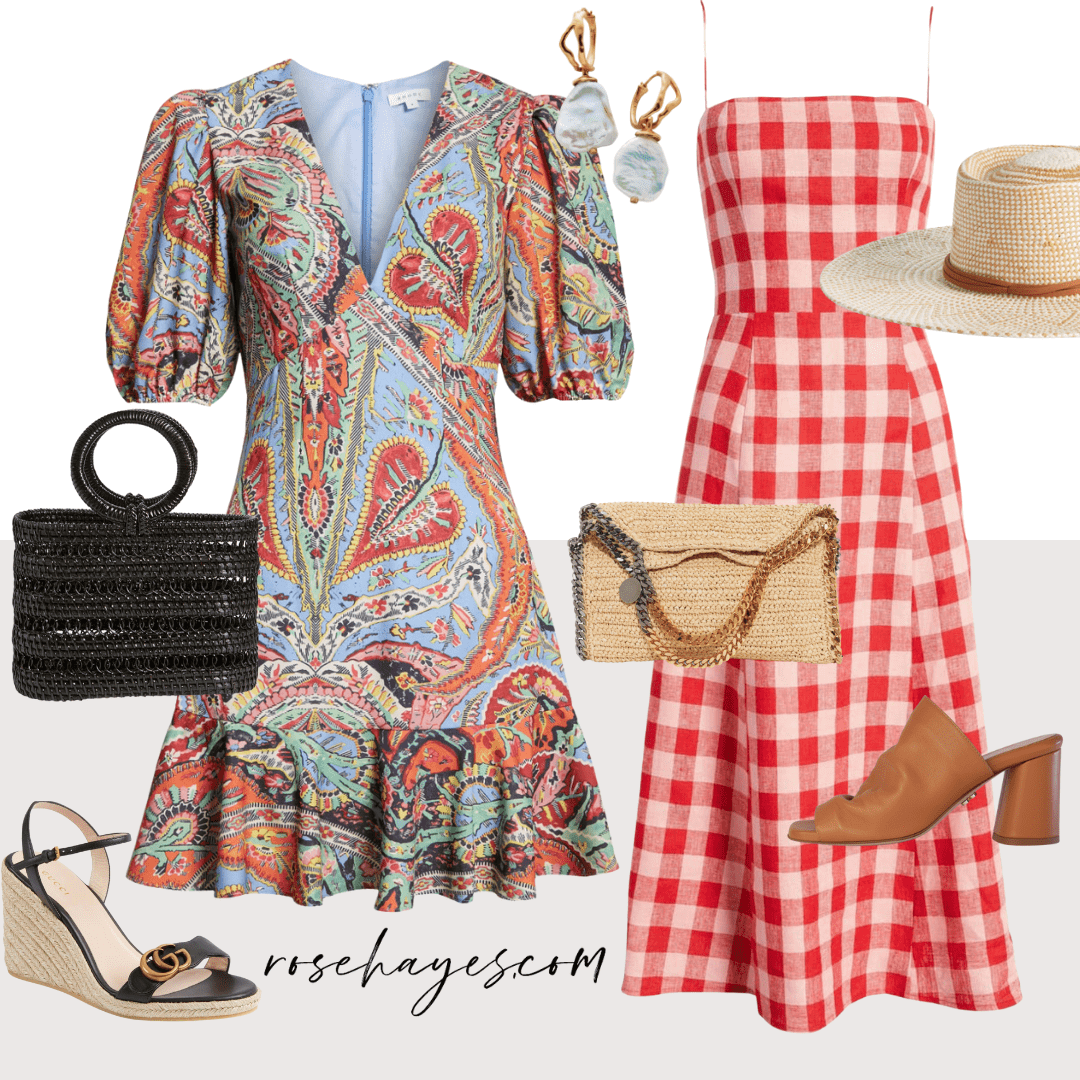 Check out more colorful stand outs here:

---
A FEW MORE WEDDING APPROPRIATE DRESSES
One of the best weddings that I've attended (beside my own daughters) was a destination wedding in Nantucket. It was so fun staying at the same gorgeous hotel, exploring, shopping, and eating together. I'm really looking forward to a few special weddings coming up soon!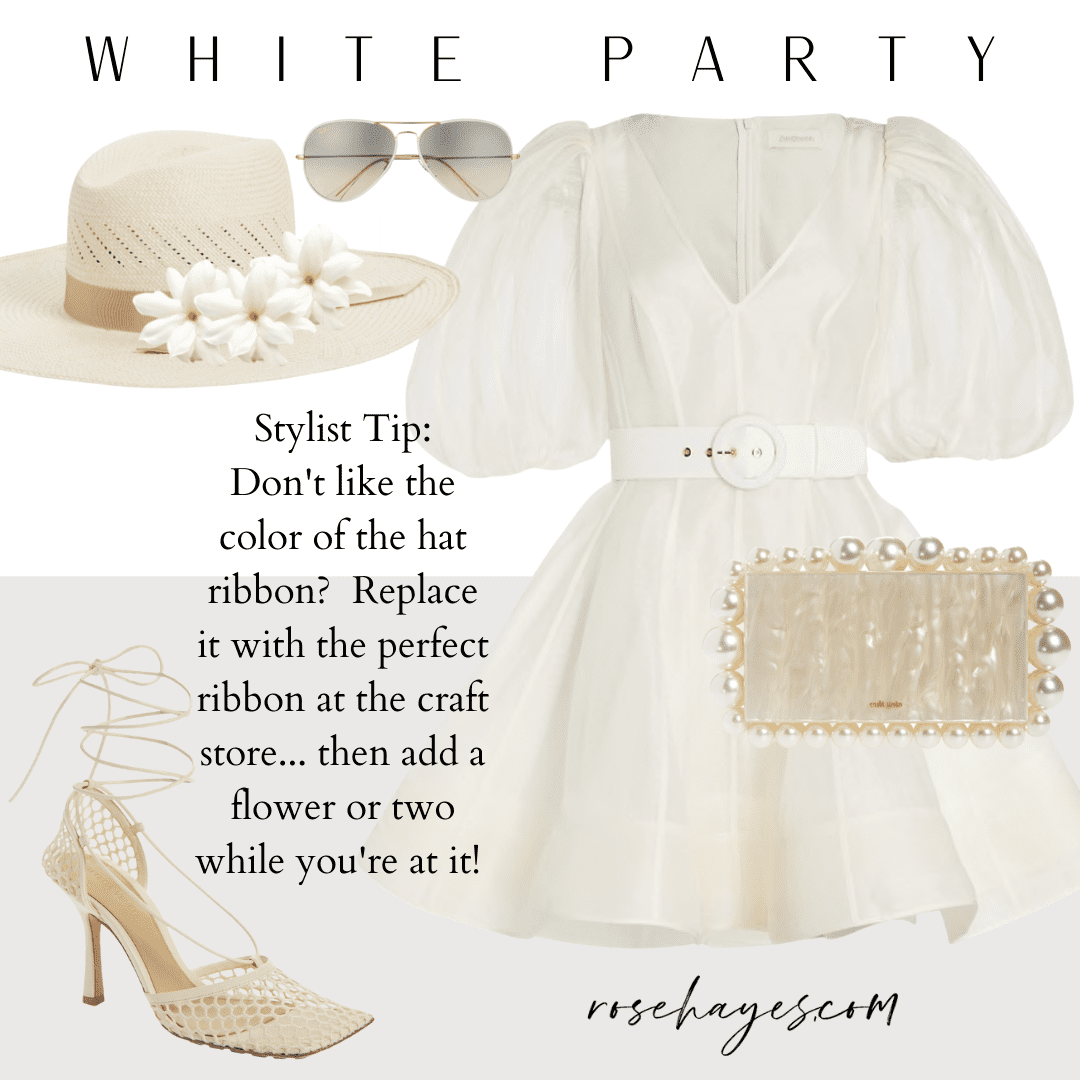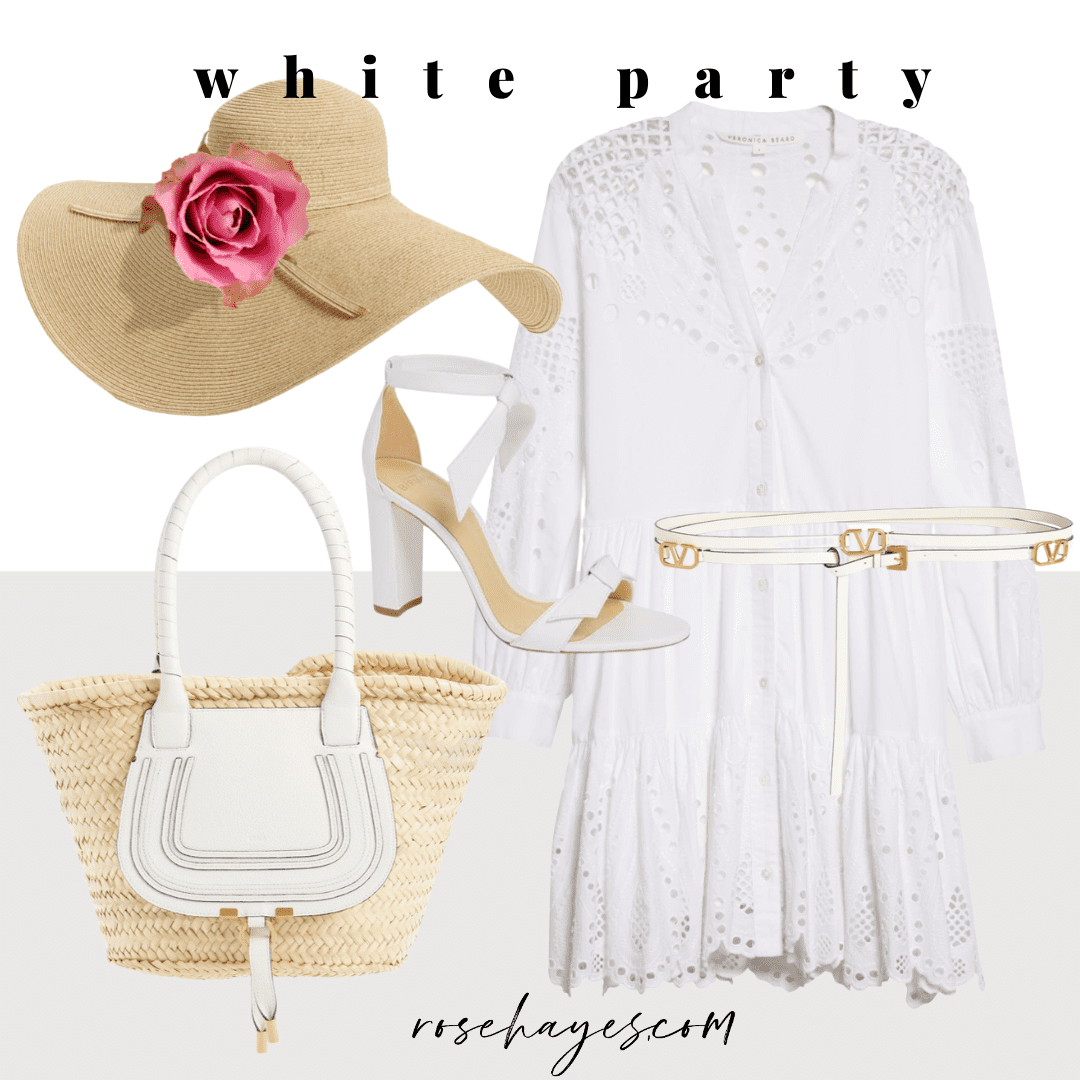 More white dresses to love:

---
DRESSES UNDER $100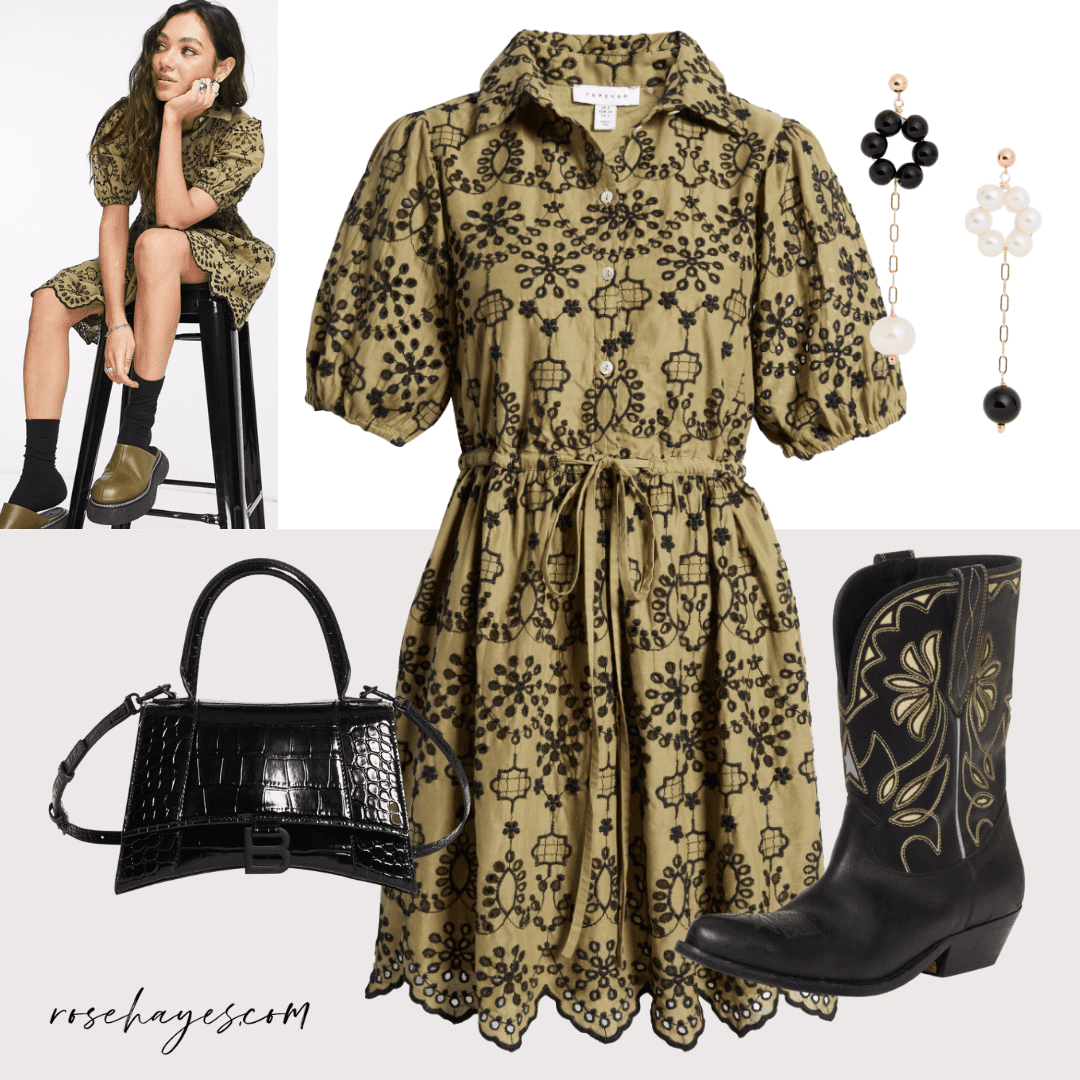 ---
As always, thank you for reading! Feel free to reach out with any questions on Instagram @rosehayes. xo, rose