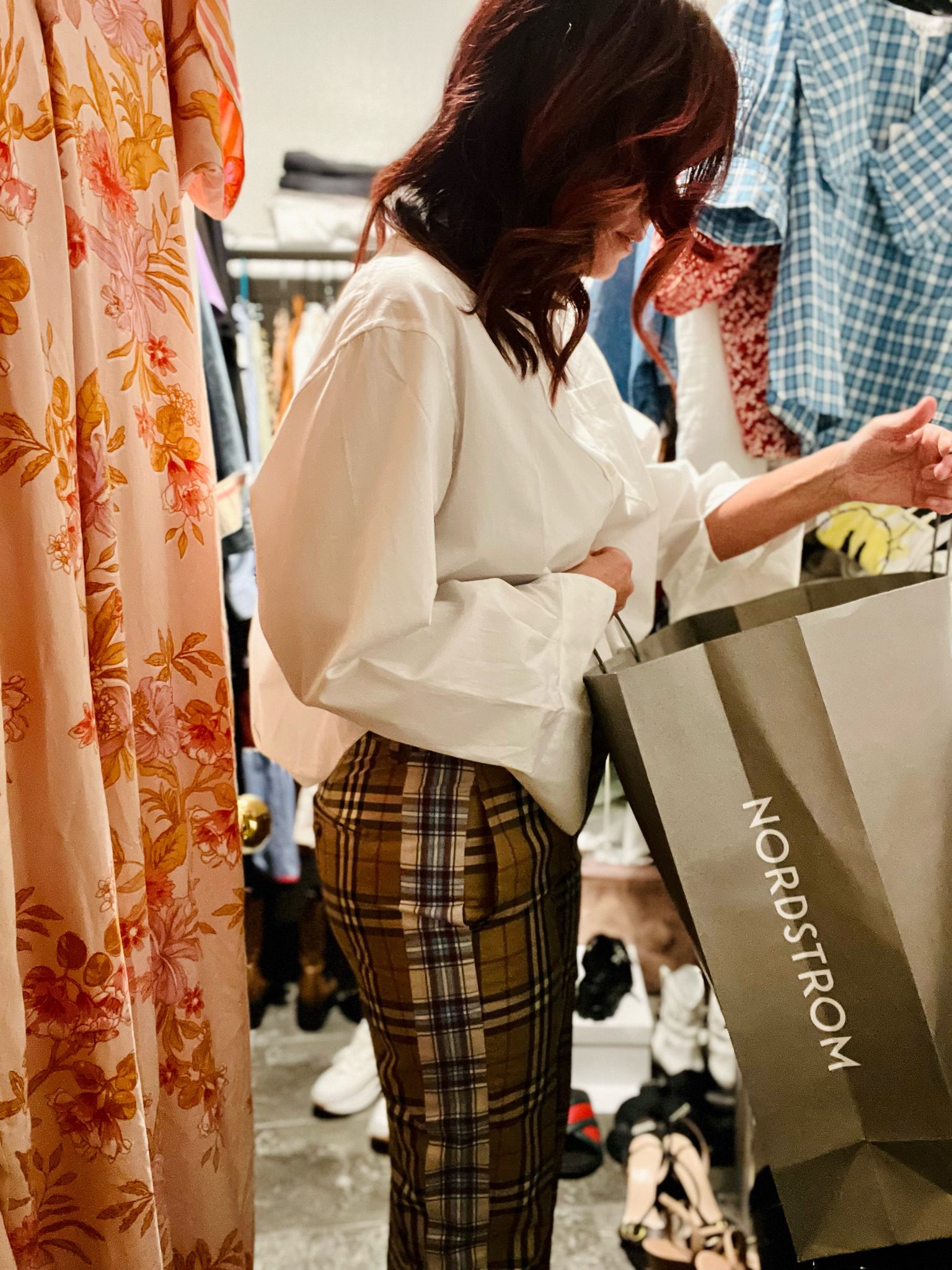 As a Nordstrom insider, I've got the scoop on what's hot and selling out fast! I only share the things that I've either bought & love myself or what I want to buy 🙂 So you can trust that I have scoured and edited the best just for you! I hope you find a thing or two to refresh your 2022 spring/summer wardrobe. And with that, here are the top sellers:
Ps. Make sure to tap here to view the latest Chanel footwear and Dior bags not online!
1 | TOPSHOP CAMO SHACKET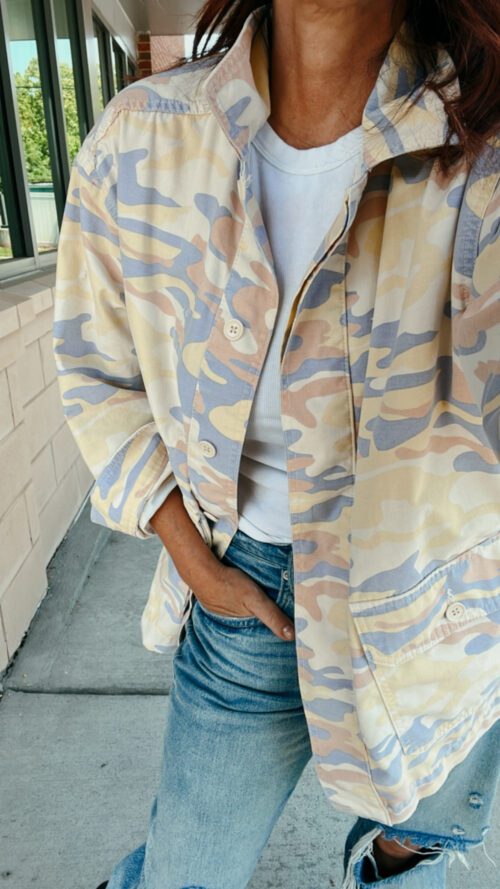 For about $80, this is a great value on a cute statement jacket. I've been wearing this on super casual days but truly love this one here when I want to look a little more dressed up. Light summer jackets are a need for me because I like to cover up but still look put together!

---
2 | Farm Rio DRESS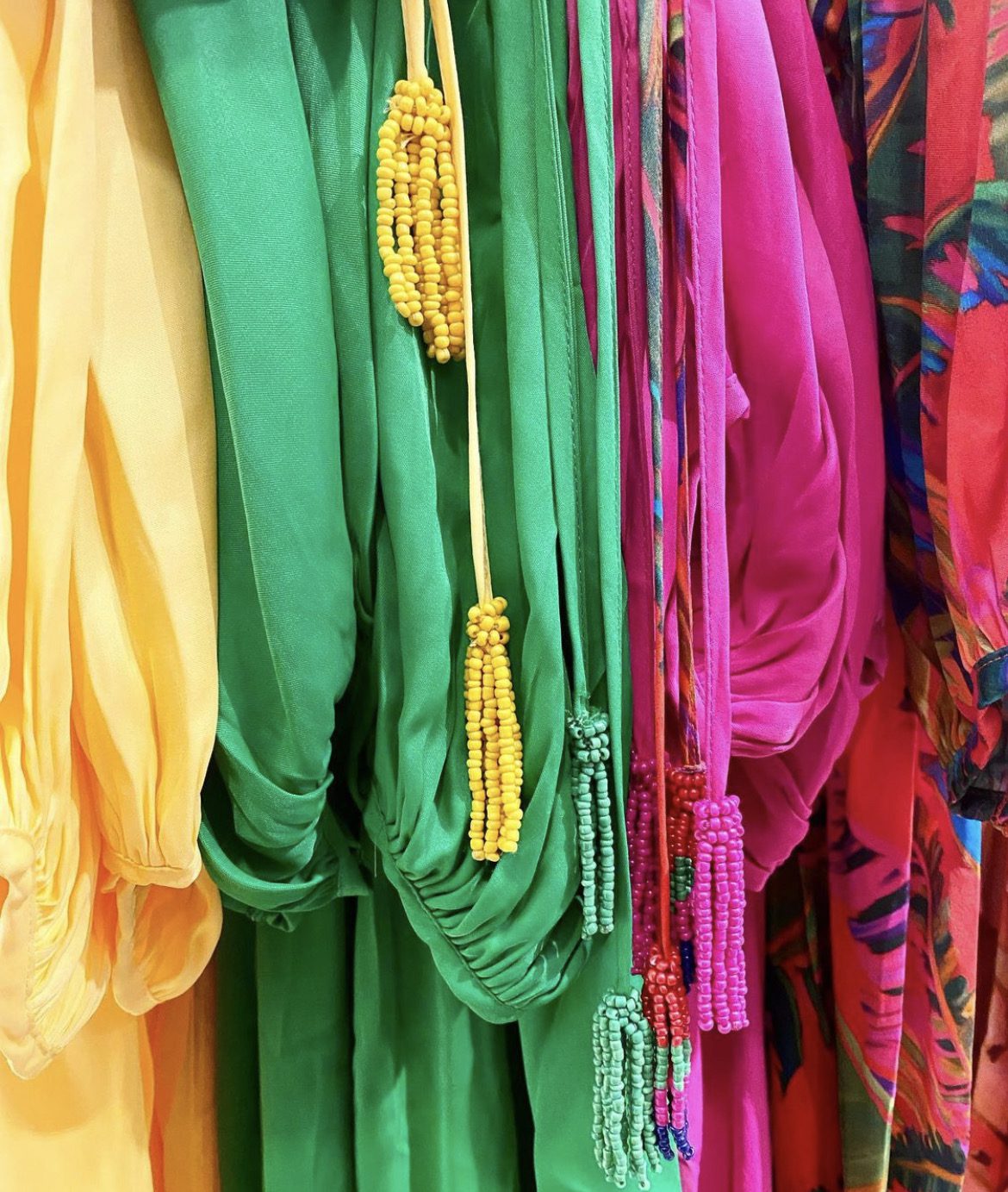 How pretty and flattering is this fun dress?! I love all the colors but had to choose only one so I went with the green – no surprise right?! I plan on wearing it to a few events soon.

---
3 | GOLDEN GOOSE SILVER MID STAR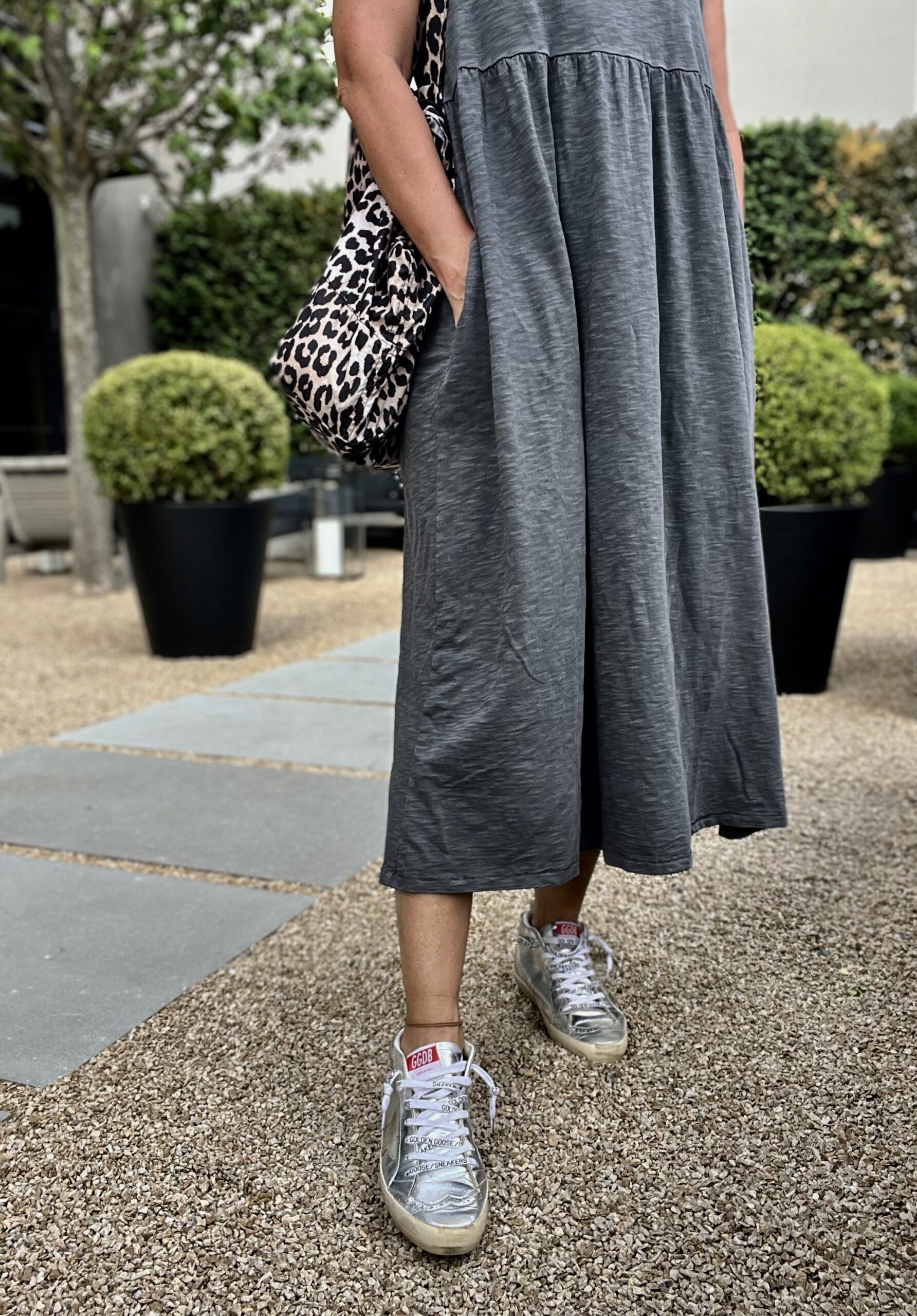 I'm not really a sneaker gal, but I have to admit I've worn these ALOT ! They match pretty much everything and are so easy to run around in. Recently I tried these cute sneakers here on too and they were sooo comfy that I think I'm turning into a sneaker person!

---
4 | FRANK & EILEEN ITALIAN CHINOS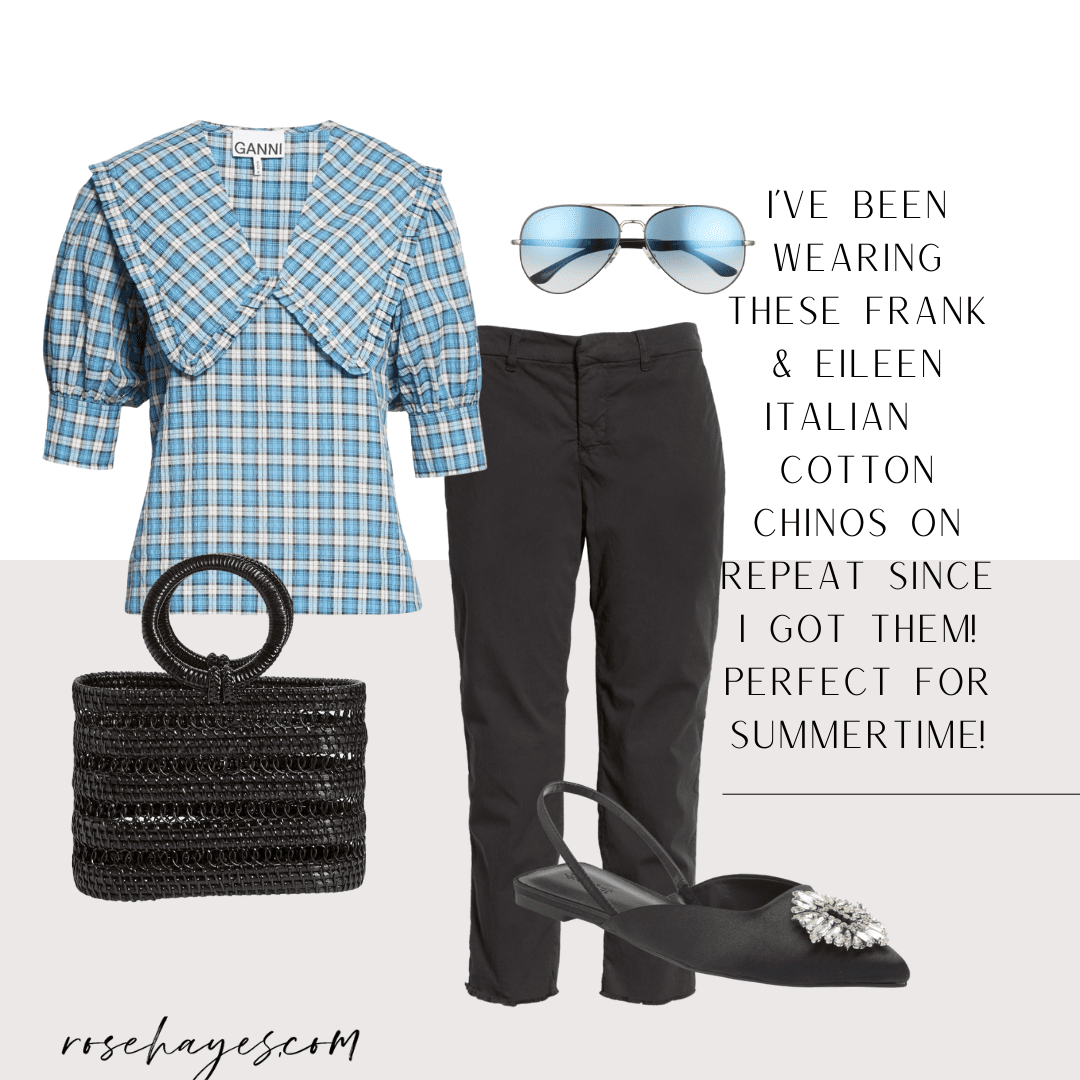 I can't begin to tell you how much I've been enjoying Frank & Eileen lately. These chinos here, this shirtdress here and this shirt here are essential for casual everyday easy outfits!
---
5 | OPEN EDIT SLING BACK FLATS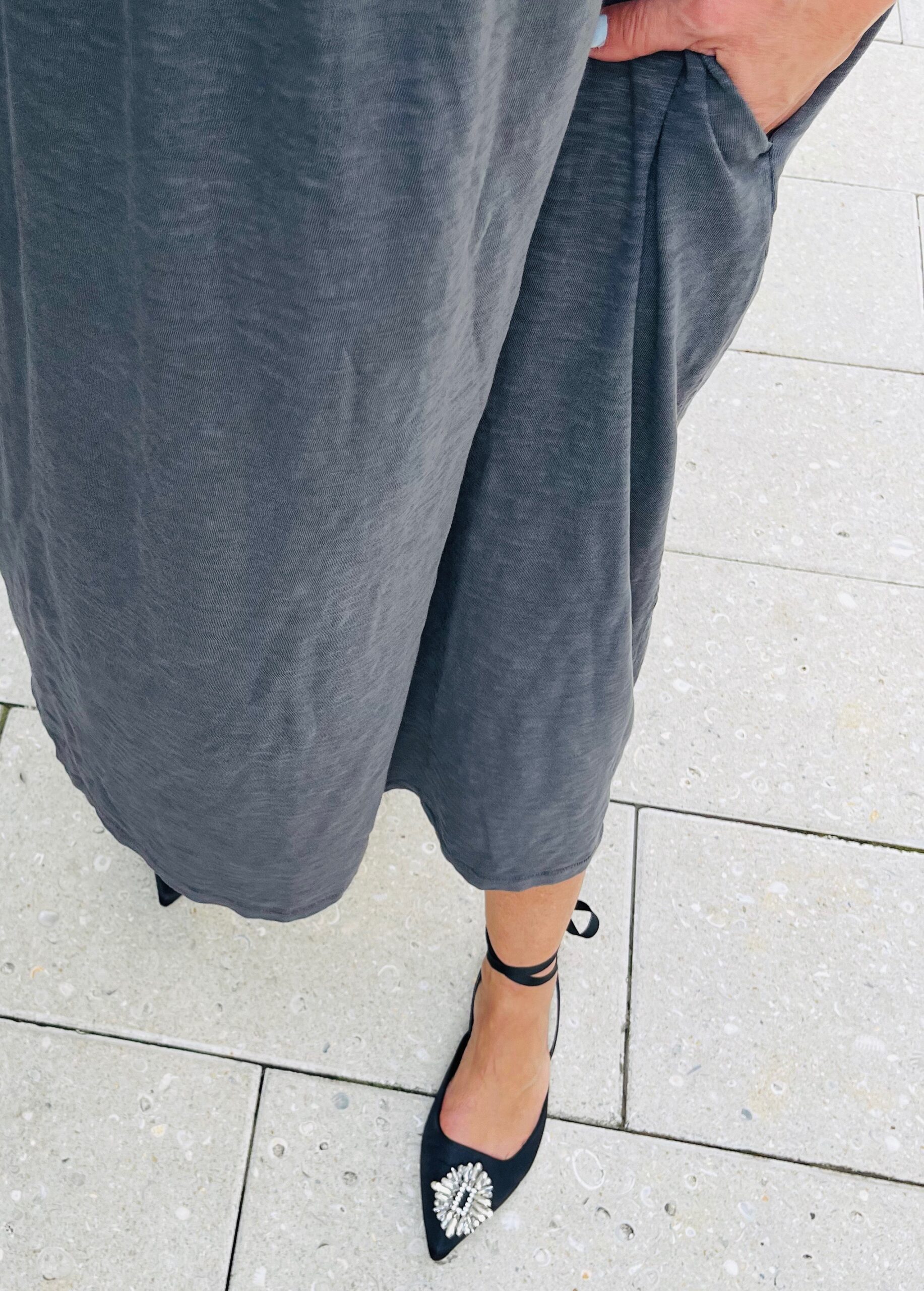 The large rhinestone embellished Open Edit sling back sandals were a top seller this week again. At $49, they are a no-brainer and really look much more expensive. Available in 4 great colors but I bought them in black. They reminded me of a similar Manolo pair that I really liked so I was anxious to try them but I have to say they almost got returned because sling backs don't usually work with my narrow heel. I had an idea inspired by trending ankle wrap styles. With about 2 yards of black grosgrain ribbon, I attached the ribbon to the back of the strap and wrapped it around my ankle so slipping is no longer an issue! You can watch the reel tutorial here.
---
6 | Rails Ellis Shirt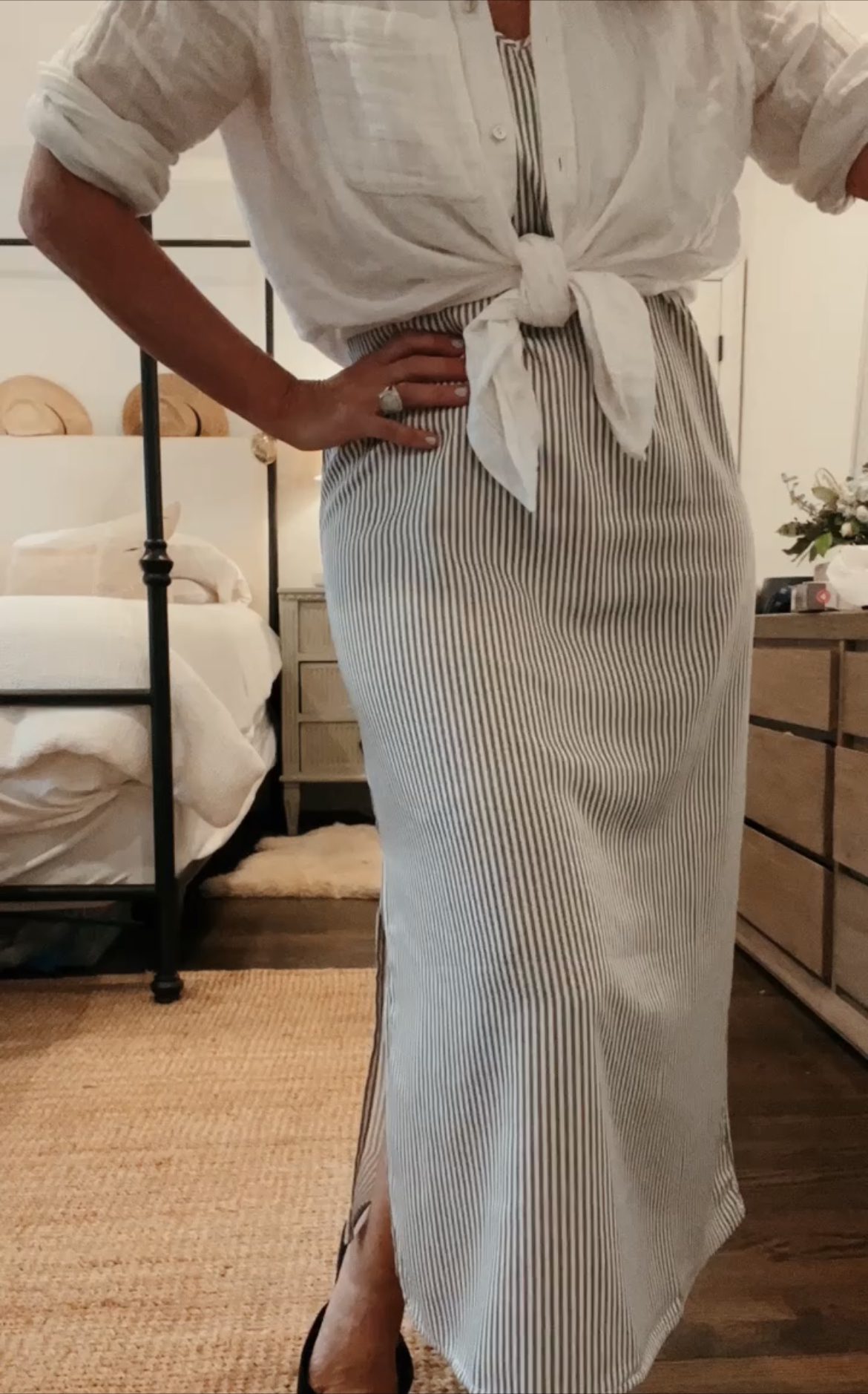 I've owned this shirt for years and surprisingly its held up very well for being so lightweight and gauzy! I've had to buy my daughters the same shirt because they kept 'borrowing" mine. It's great in the summer over a swimsuit, worn over a slip dress as shown above, or alone with a great pair of well worn jeans! Available in many colors too.

---
7 | Le High White Jeans
Make sure you have a great pair of white straight leg jeans this summer before your size gets sold out ( and trust me, they will sell out!) Don't even consider buying skinny white jeans… your new white jeans should either be a full leg or a straight leg. Save yourself the trouble shopping around, the Le High above are literally perfect!
---
ONE SHOULDER SWIMSUIT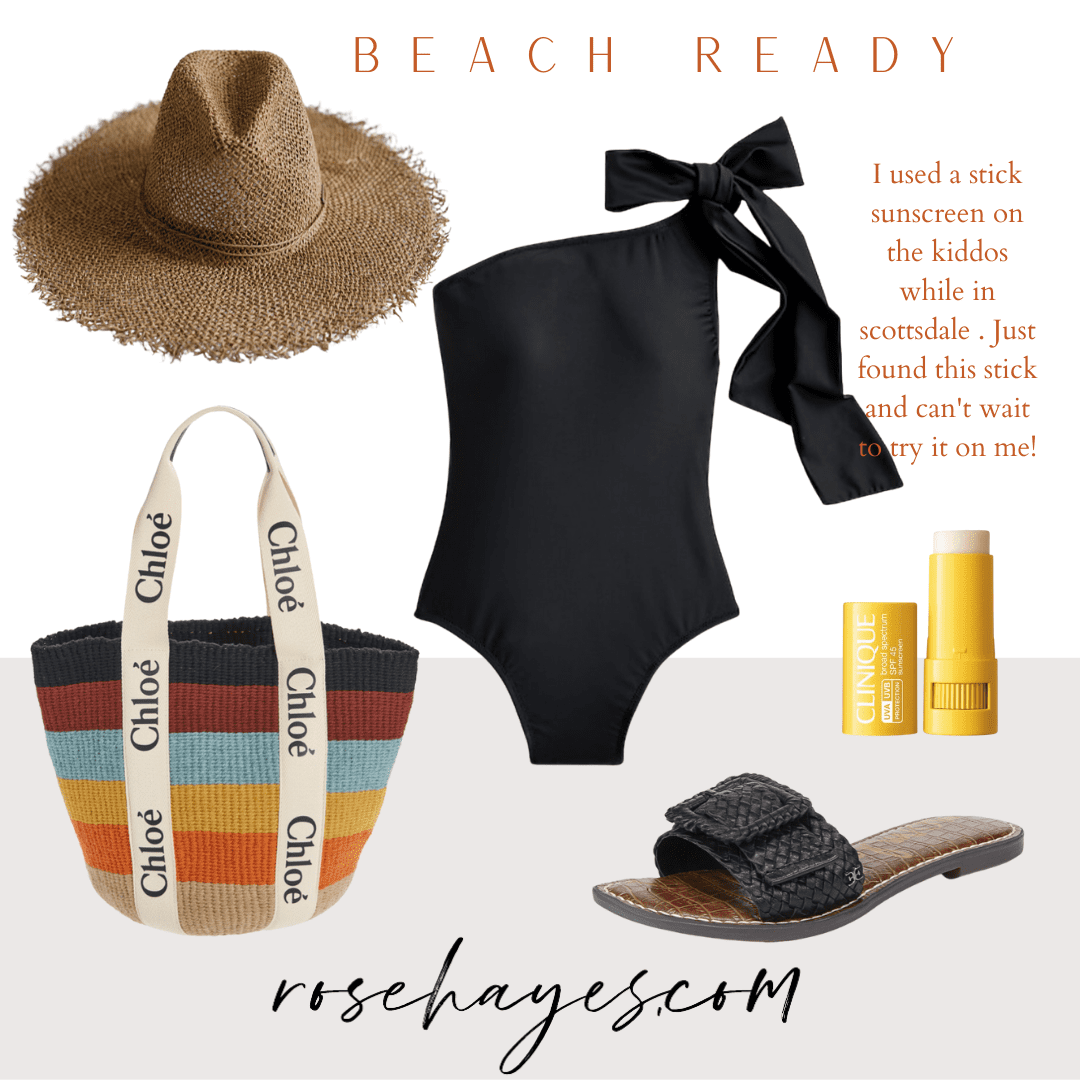 This one-shoulder swimsuit comes in a few great colors. The one shoulder is so flattering and chic with the large statement bow tie. No wonder its been a top seller this week, its a good one and priced very well around $100. I've been so enamored with the Chloe Totes but this one is really so special! Designer bags are a definitely a splurge but this one is slightly less at under $1000. Tap here to shop.
---
P.S. This little fashion blog is like having a party with all of YOU in my dressing room filled with my curated favorites. I'm so glad you're here and I hope you find what you didn't even know you needed. Subscribe to RoseKnows here so you don't miss any exclusive content. Then head to ShopLTK where I'm always posting new style boards and links to shop all my favorite finds right from your phone. Spread the love and share with a friend!
---
Thank you for reading and shopping virtually with me! xx, rose