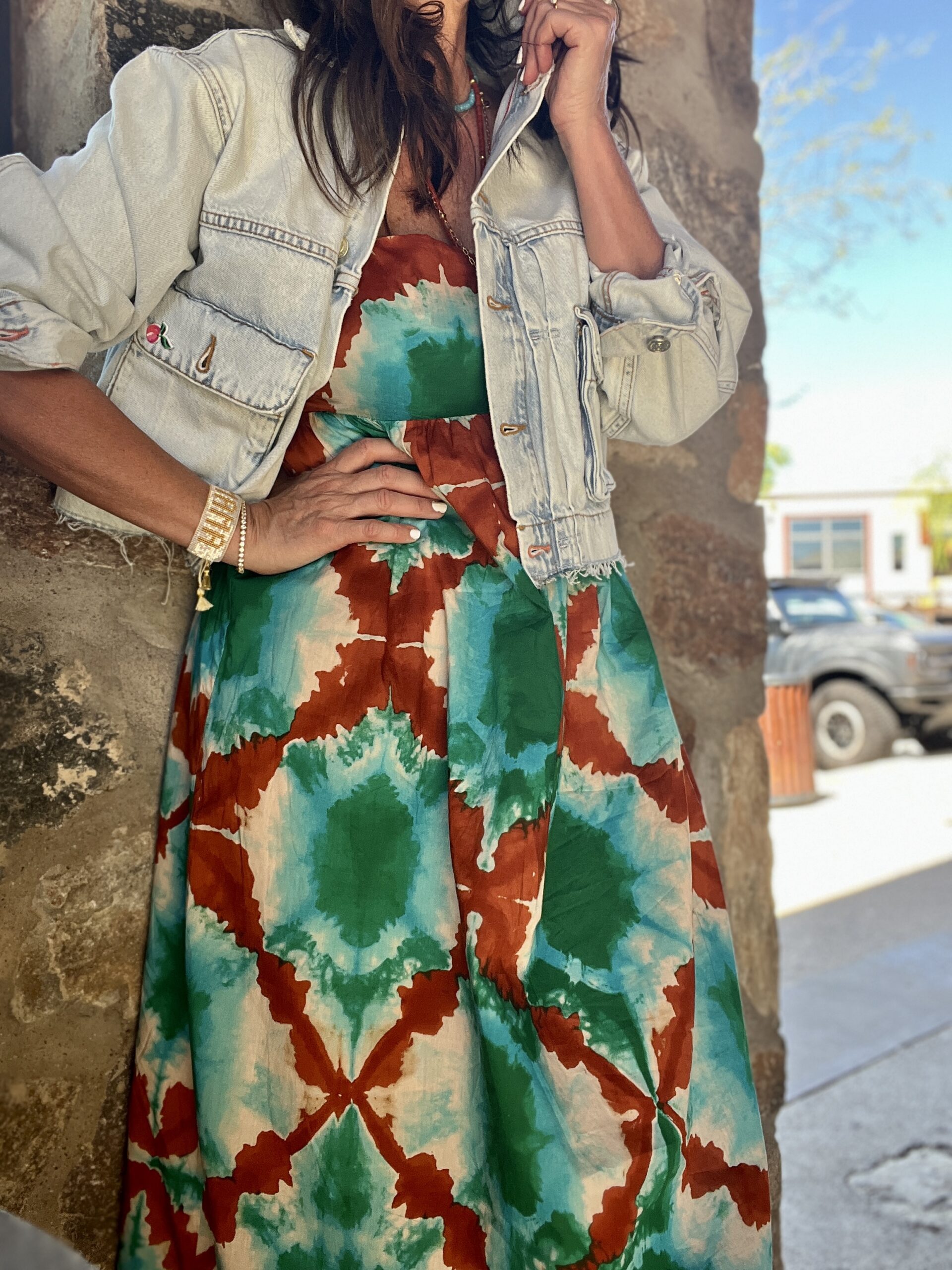 It's that time when everything in stores looks sooo good!! In fact so good that even a seasoned professional shopper like myself can get a little dizzy from the overwhelming new arrivals. Queue Beyonce's 'Drunk in Love' because next to Fall, this is my favorite season to shop!
One of the things I enjoy most when preparing for a blog post is the intense researching. I do a huge shopping edit, studying everything online and in stores. I spend countless hours checking out what's new online to find the winners. Then I go in-store to see, touch, try on and feel first hand. Narrowing down the best of the best, to bring you unique pieces that will fill any missing voids in your closet. You can read here what is essential when building a chic wardrobe.
I hope that you'll find a thing or two to make your life a little less stressed when getting dressed everyday. In case you missed it, check out my post on How to upgrade your style.
You'll notice a fair amount of gorgeous lush bright green at the Scottsdale Nordstrom right now. I did an Instagram live this week, you can shop my rolling rack from that live here to see my favorites. That green L'agence tank and skirt here is soooo good! Pair it with a light denim jacket to wear everyday, or gold strappy heels to wear at night.
I've edited and narrowed down to 33 new and note worthy items to seriously consider. These are the hot items flagged to sell out quick. A few are a splurge but many are budget friendly at under $100. And by the way, I want them all!
*Don't forget as your VIRTUAL PERSONAL STYLIST, feel free to reach out and DM with any questions here.
P.S. Have you seen the shopping app called Shopltk? You can find all my exclusive content with shopping links (not on the blog). I post several times a day and you can find my page here. Be sure to check it out often including "my favs under $100" category.
TOP SELLERS THIS WEEK: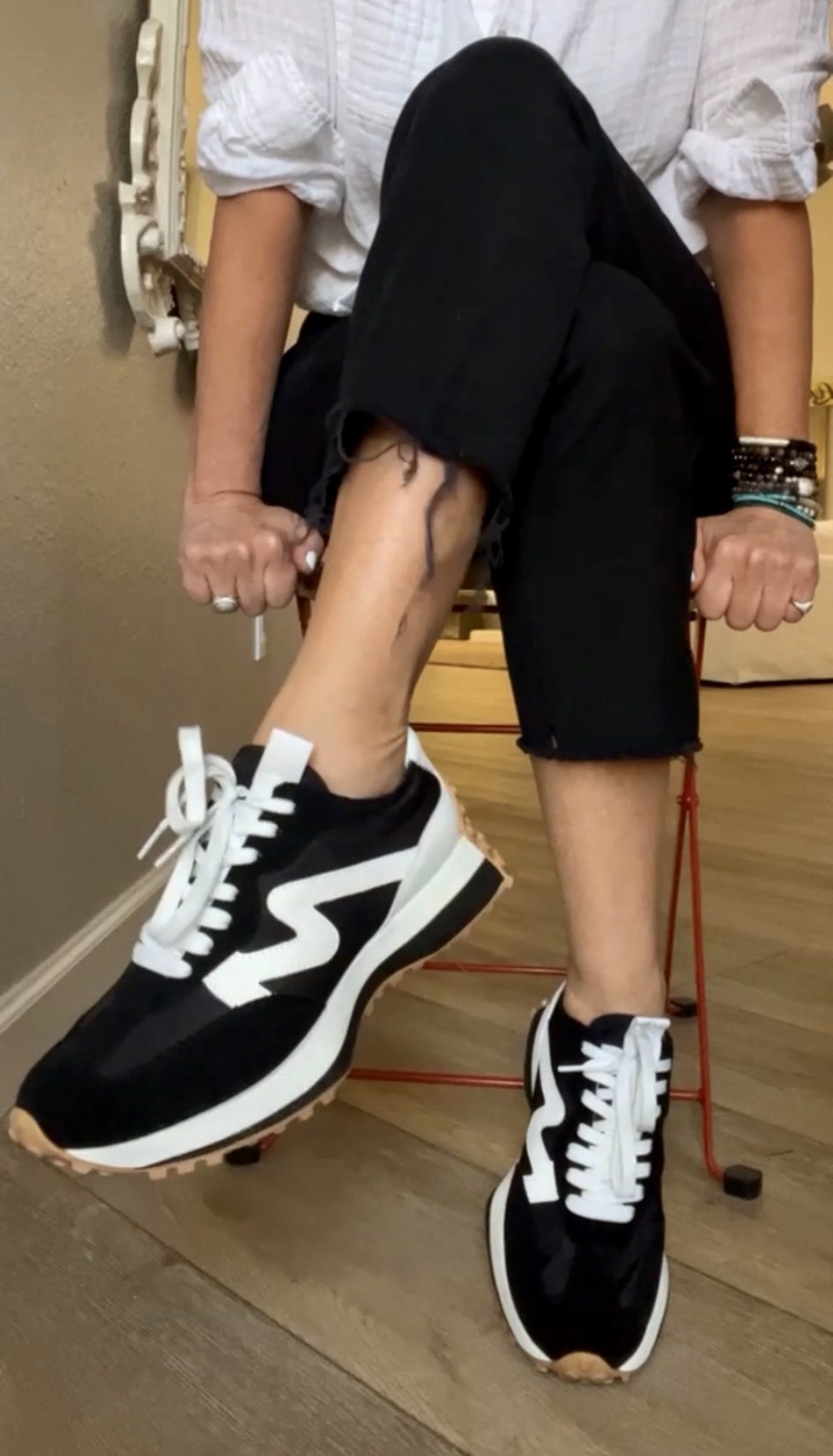 1
This NEW Taschen book is not only great for your coffee table but makes a great gift as well. Just in time for summer travel, shop here.
2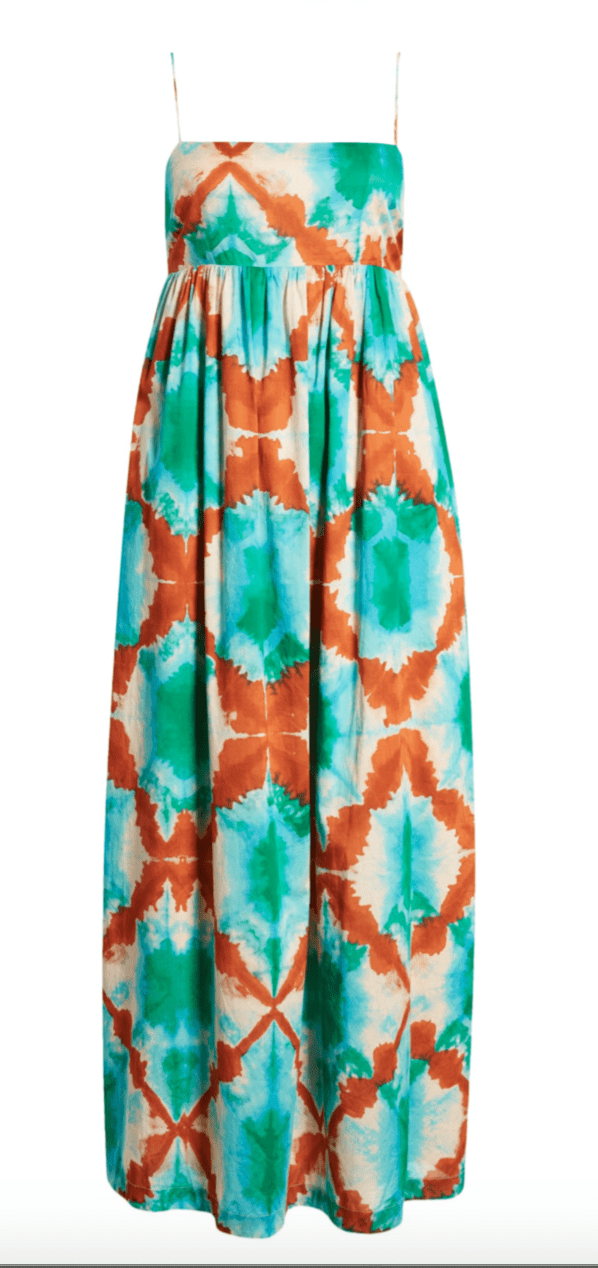 This tie dye print is the epitome of summer and I love it! The fabric is a very soft cotton and almost feels silky. I actually just bought the size medium today. It is a maxi so I may have it hemmed a few inches. Sundress link here, $238
3
David Yurman 18K gold, turquoise and diamond pendant. Turquoise is so fresh and summery. It might as well be a neutral because it will match anything all spring and summer. Add a simple gold hoop earring. Shop here, $1450
4
I immediately fell for this platform sandal especially in this yummy color. Also available in ivory and brown. Size down at least 1/2 size as it runs big. Gucci Platform shop here, $990
4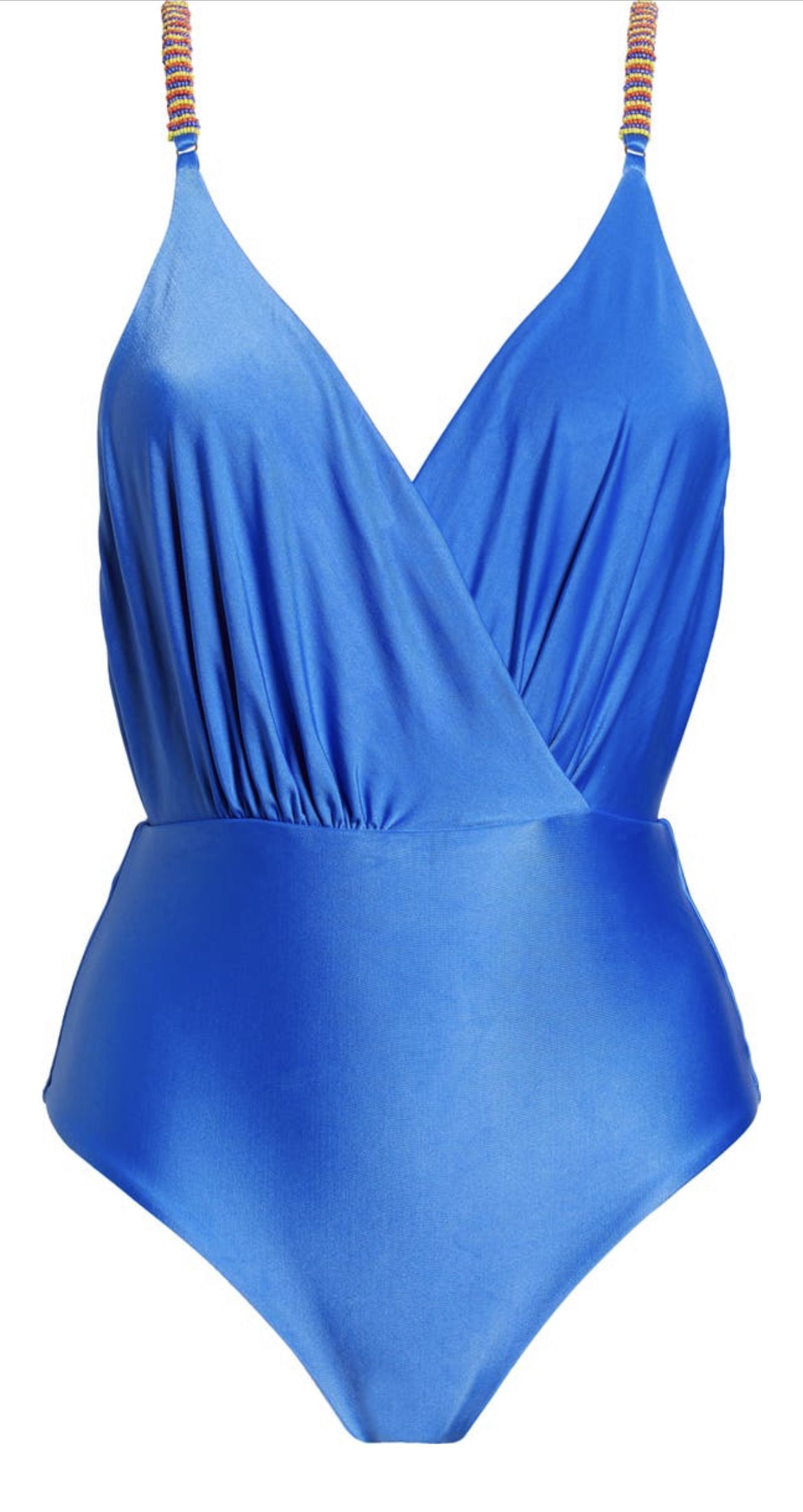 Farm Rio Swim Suit… wow this color!! Check out the beads on the straps. This brand is from Rio de Janeiro. You'll find their swim suits are cut very sexy, aka not full coverage! Shop here, $195
5
Summer tote. Shop here, $295
6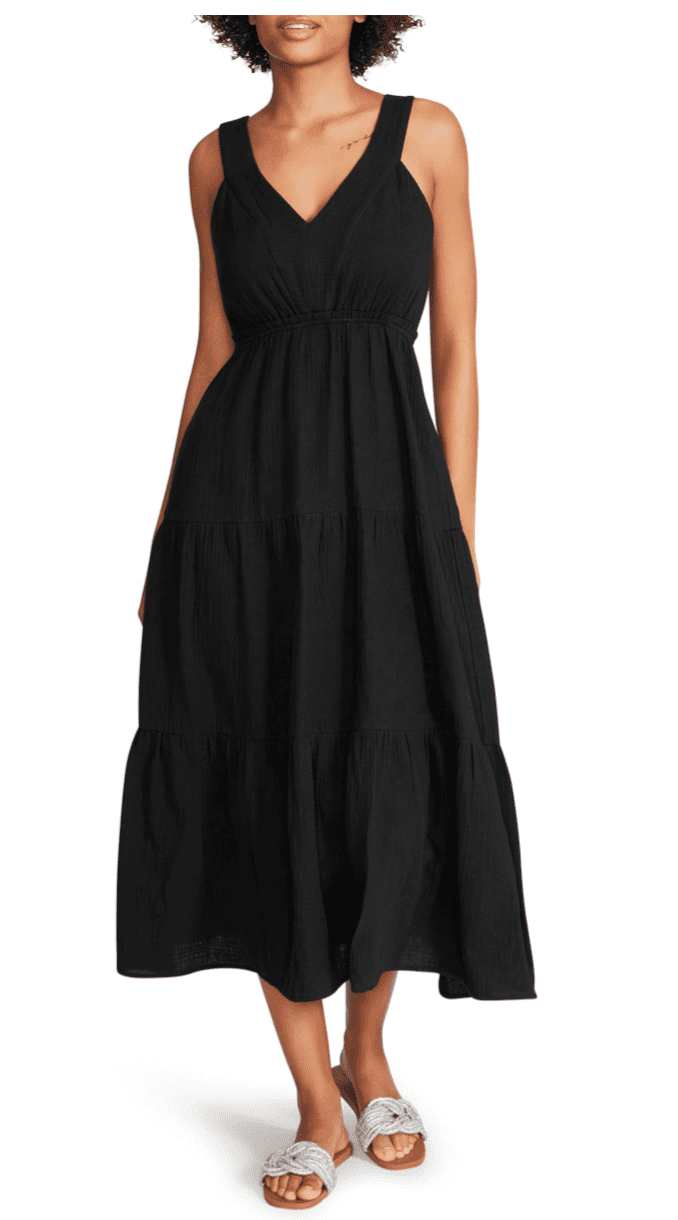 Cotton Midi Dress comes in several fun colors. At $39, get a few of these super lightweight vacation summer dress. Shop here.
7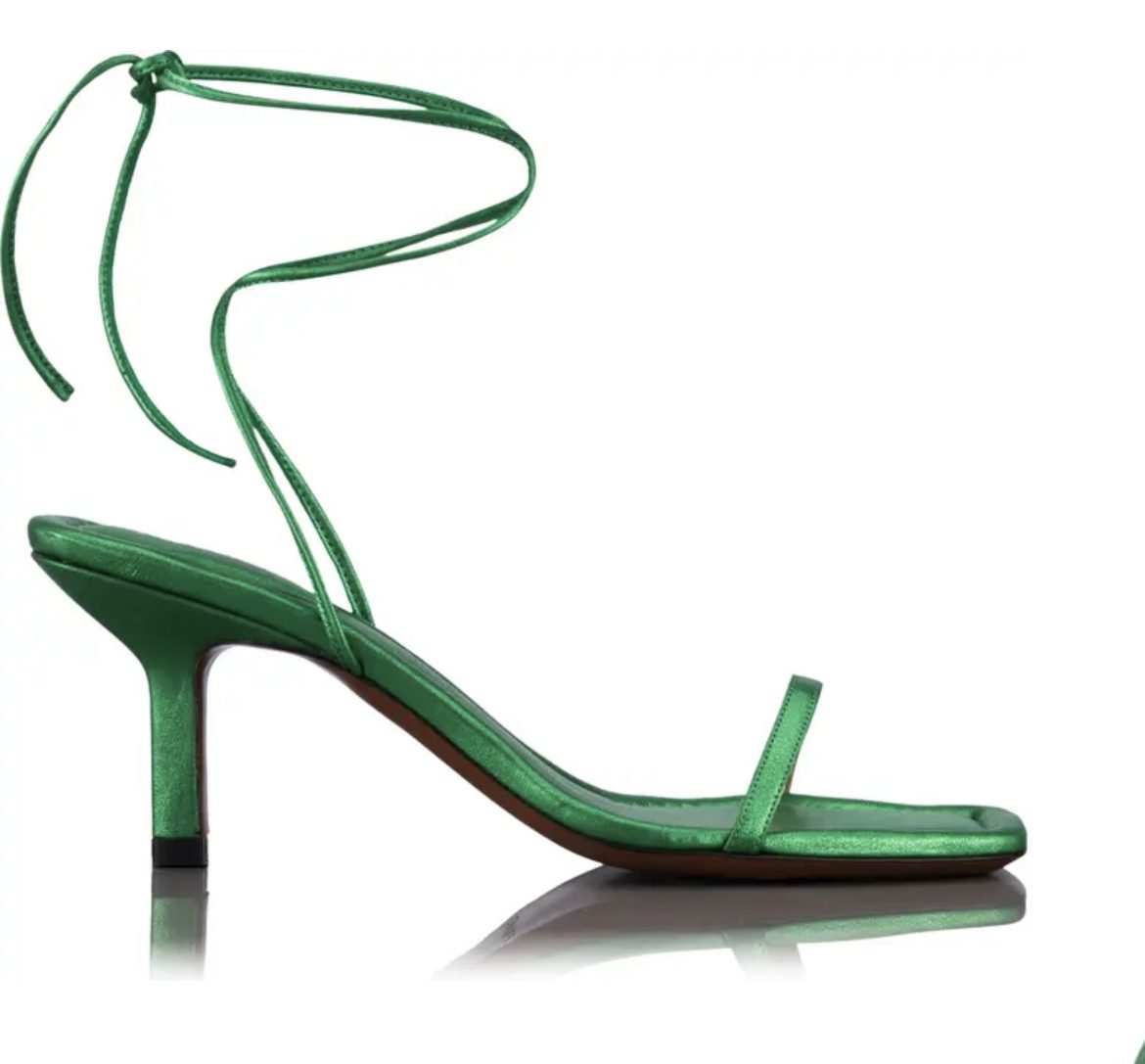 Perfect height to wear to a wedding and dance the night away! Shop these Frame Sandals here, $398
8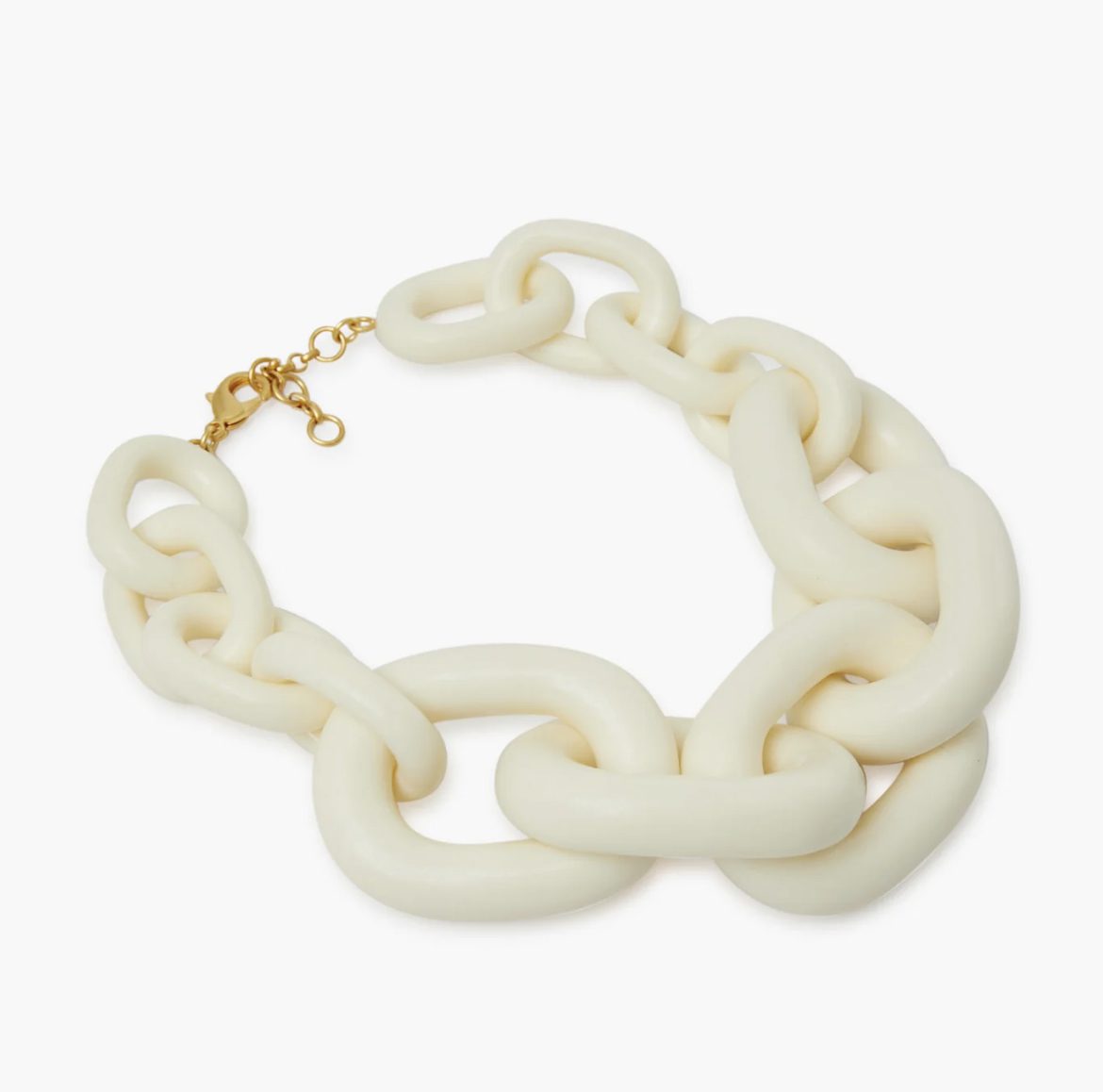 Now this is a statement necklace!! Shop here, $138
9
This color is so gorgeous on everyone Blonds, Brunettes, Red Heads! If youre like me and want some arm coverage, this is perfect without being too covered. Perfect for a guest of wedding, $450. Shop here.
10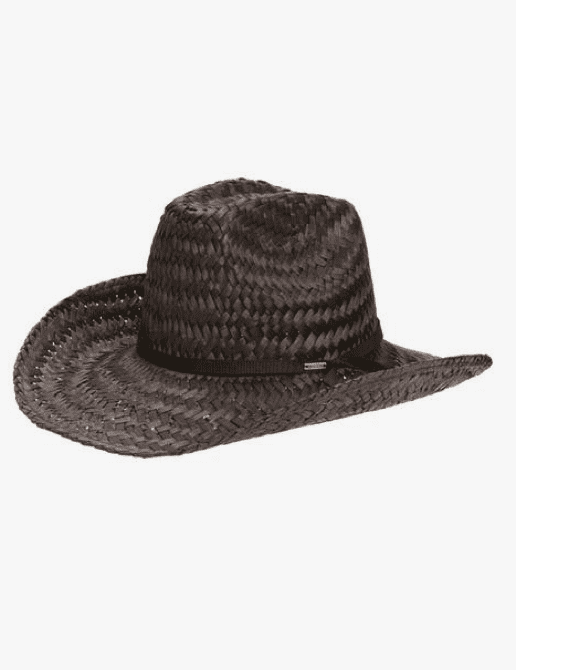 Still one of the best spring/summer western hats I've seen. Don't hesitate on this one! Wear to a festival, outside dinner, or the beach. Comes in 2 colors, $49. Shop here.
11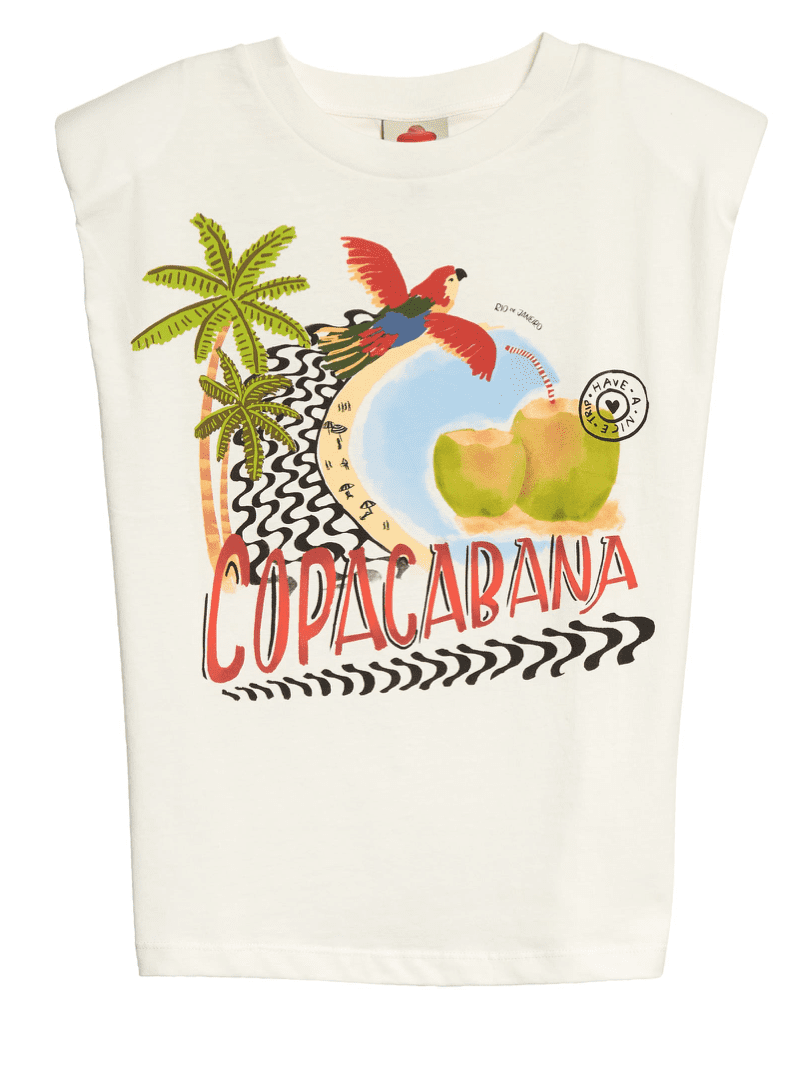 Fun summer t shirt, wear with jeans, shorts or even the skirt below! $70, shop here
12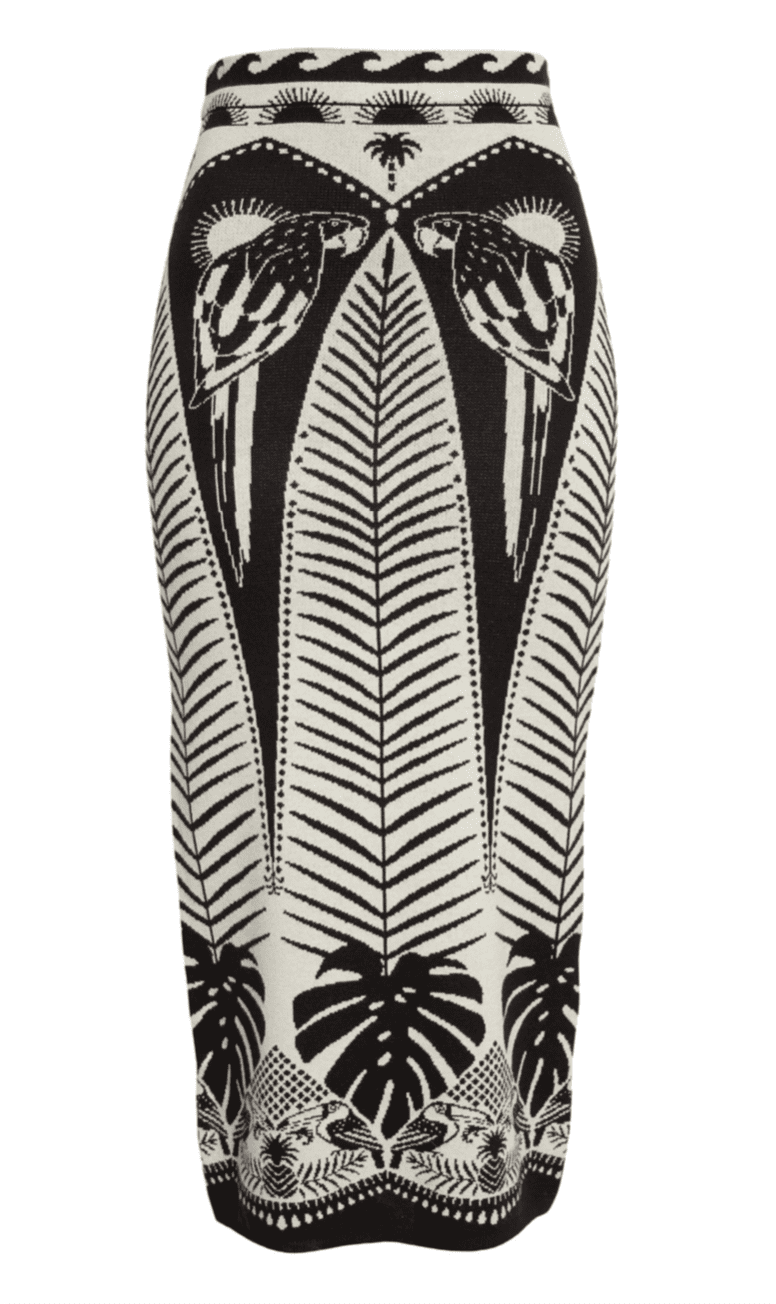 Love this skirt to wear year round. Wear a black turtleneck + blazer when temps are cold, a silk blouse to dinner, or t shirt and denim jacket to dress it down. $155 LINK HERE
13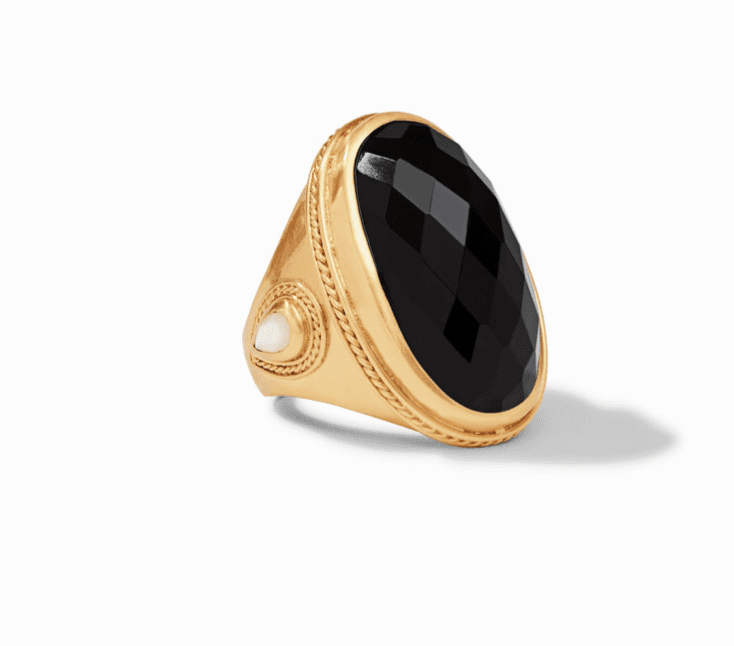 Who doesn't love a big bobble every now and then? This ring comes in several colors and looks much more expensive than it really is, $185 Shop here.
14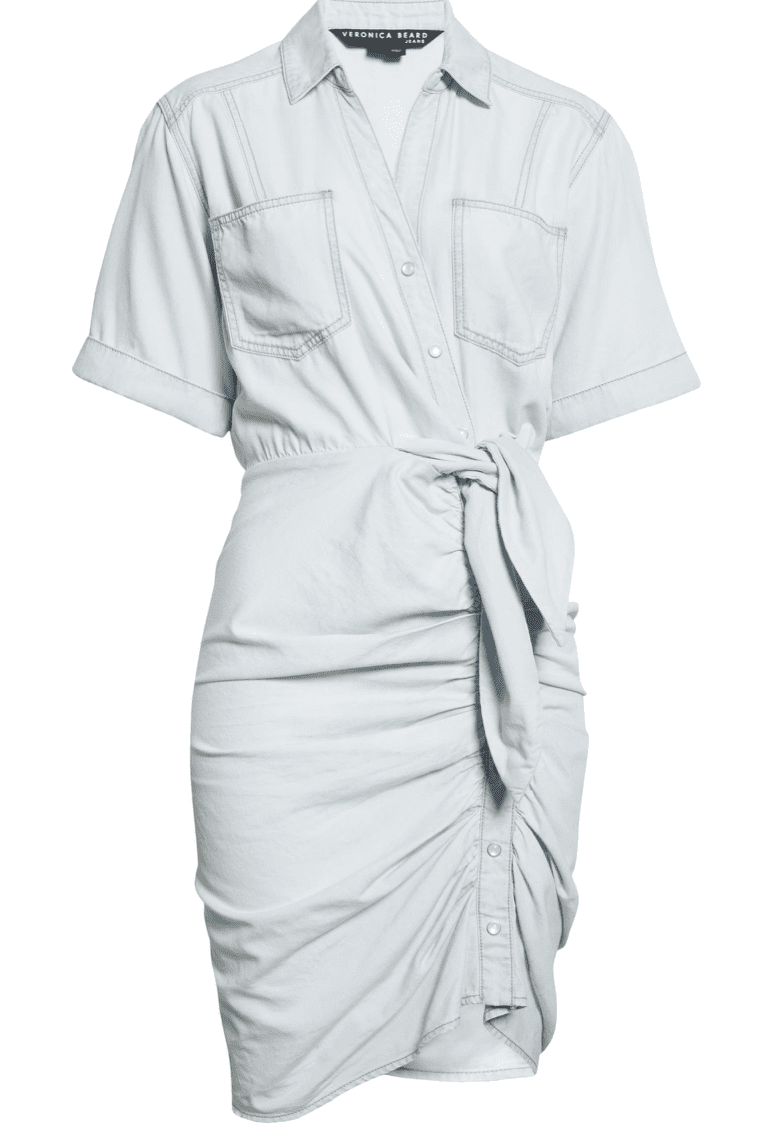 This is a tried and true style by Veronica Beard. Perfect with an espadrille wedge to wear to work or on vacation with a flat slide, $385 Shop here.
15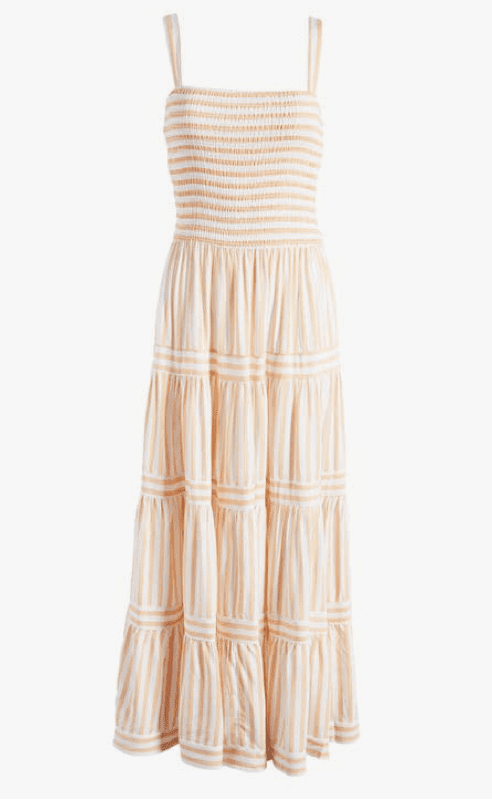 How cute is this stripe maxi sundress? Super affordable too, $89 shop here.
16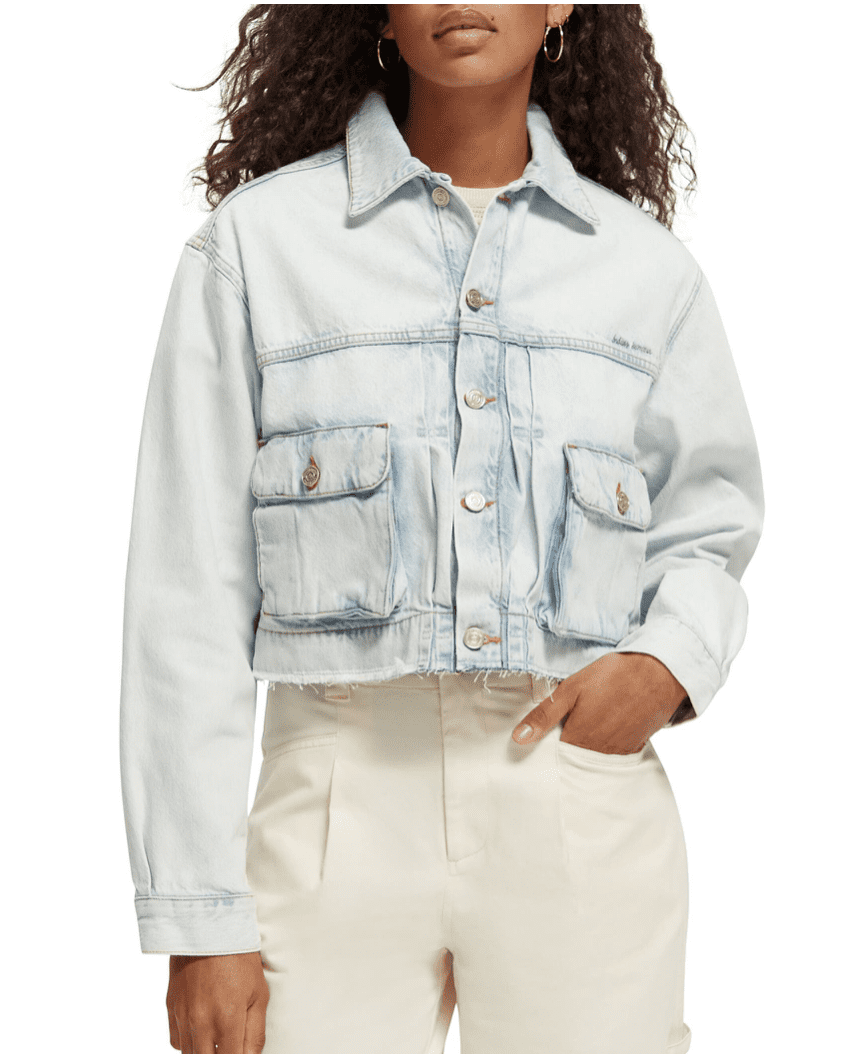 This denim jacket is in my closet too! I'm wearing it on the cover photo above. Its super soft and has a surprise inside message! The length is perfect, not too long but not too cropped either, $238 Shop here
17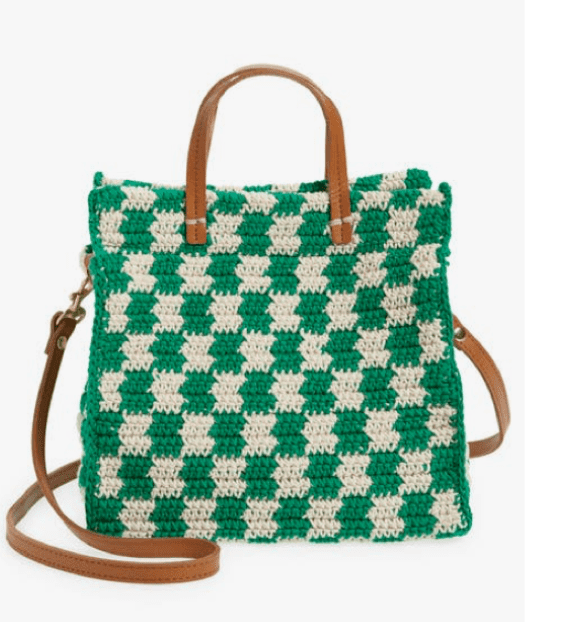 This pattern is super cute and so fresh for spring! Its a small size but can handle all your essentials, $245 Shop here.
18
Another dress that looks more expensive than it is, only $98. I've seen many high profile ladies in this one lately! Love the pointelle details. It would look cute with that light denim jacket above. Shop here.
19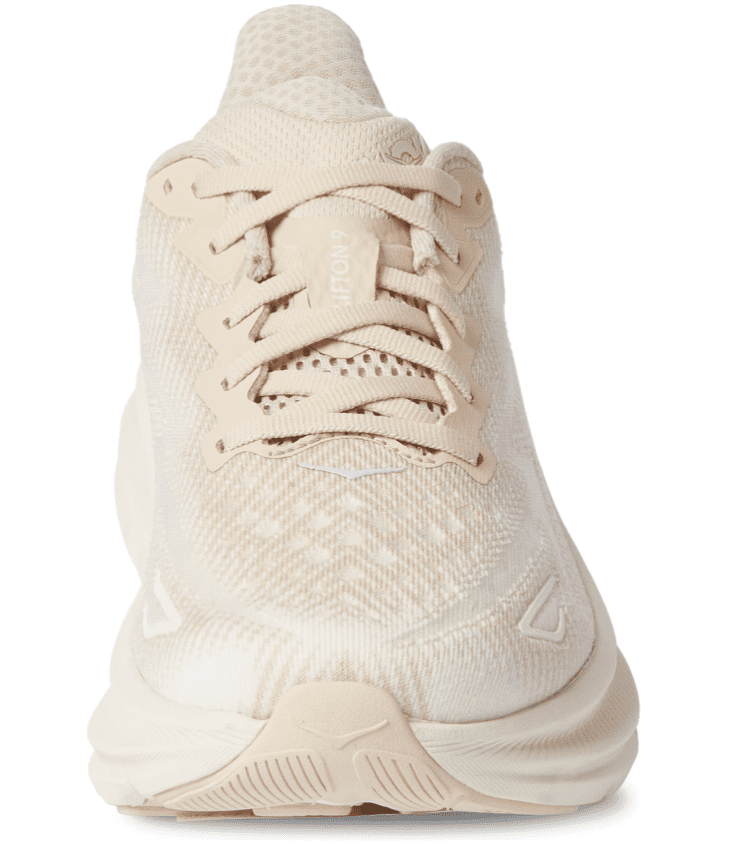 Ok true confession, I never cared for this brand until I tried on a pair!! OMG seriously the most comfortable athletic sneaker by far, I'm sold! This soft ivory is going to match a lot too. Try it, I promise you'll agree! Shop here.
20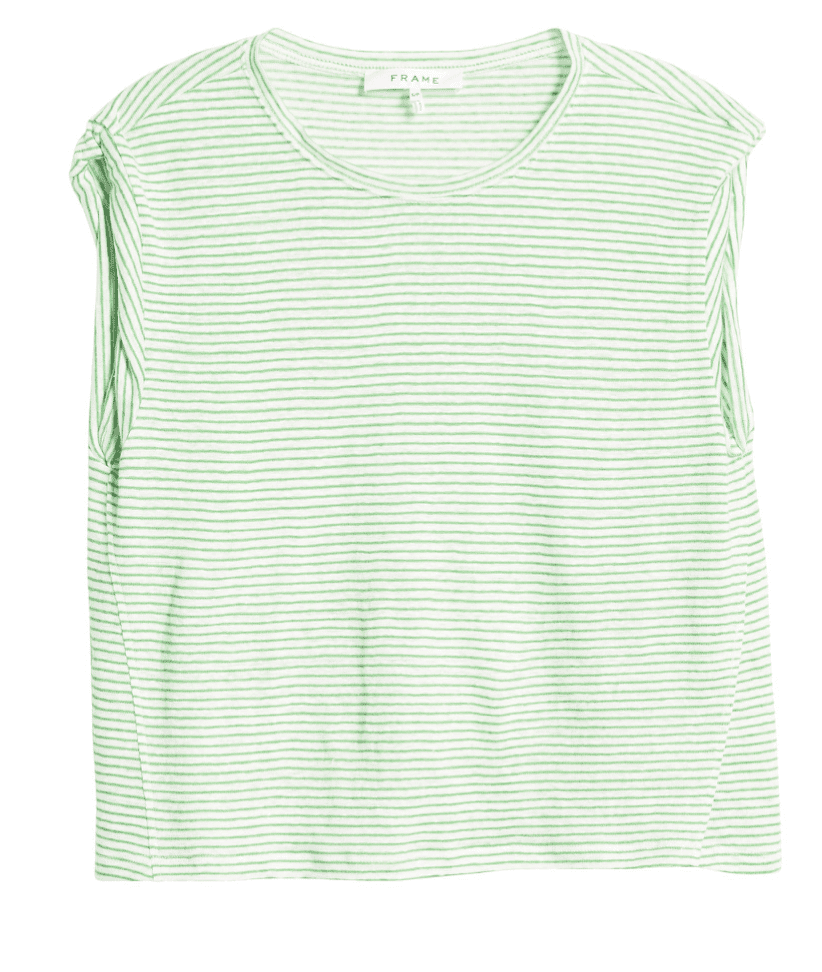 Its T shirt time, add this fresh green stripe linen tee for casual events. Looks great with light blue denim or white too. Shop t shirt here.
21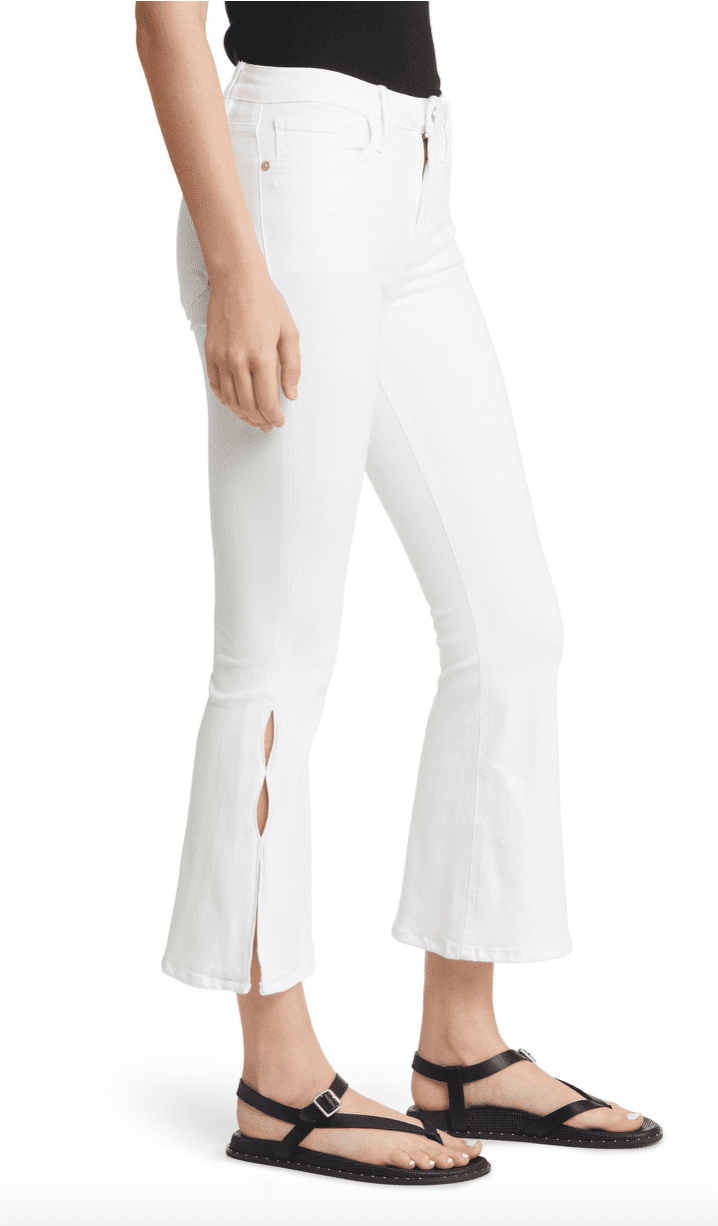 Here is a new denim silhouette by Frame. Check out the side slit detail. I'm predicting this will sell out so shop here.
22
When you see elastic on the cuffs, you know its going to make a nice billowy puff sleeve. Just push up that sleeve for the prettiest spring blouse! Shop here. The matching floral midi skirt is beautiful too. Shop skirt here.
23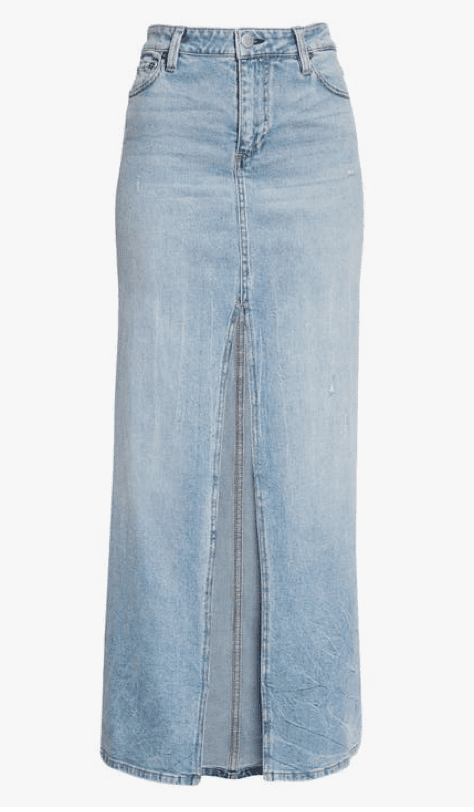 Denim maxi skirts are having a huge moment right now. This one has a dramatic slit that will keep you looking and feeling super cool. Shop here (sold out at Nordstrom so fast)
24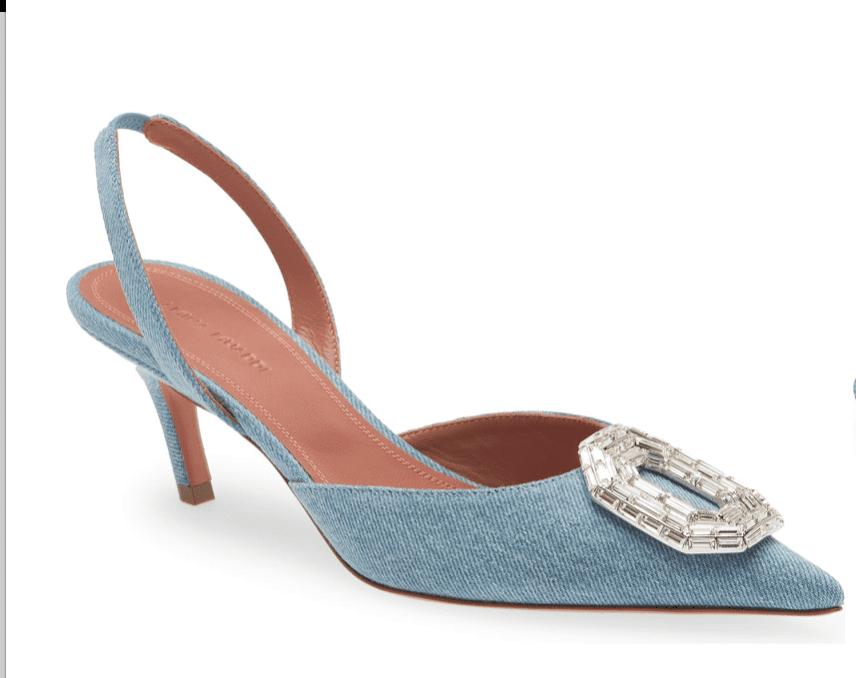 Easy chic outfit maker! White shirt, jeans and this heel… bam, I love it. Runs true to size. Shop here
25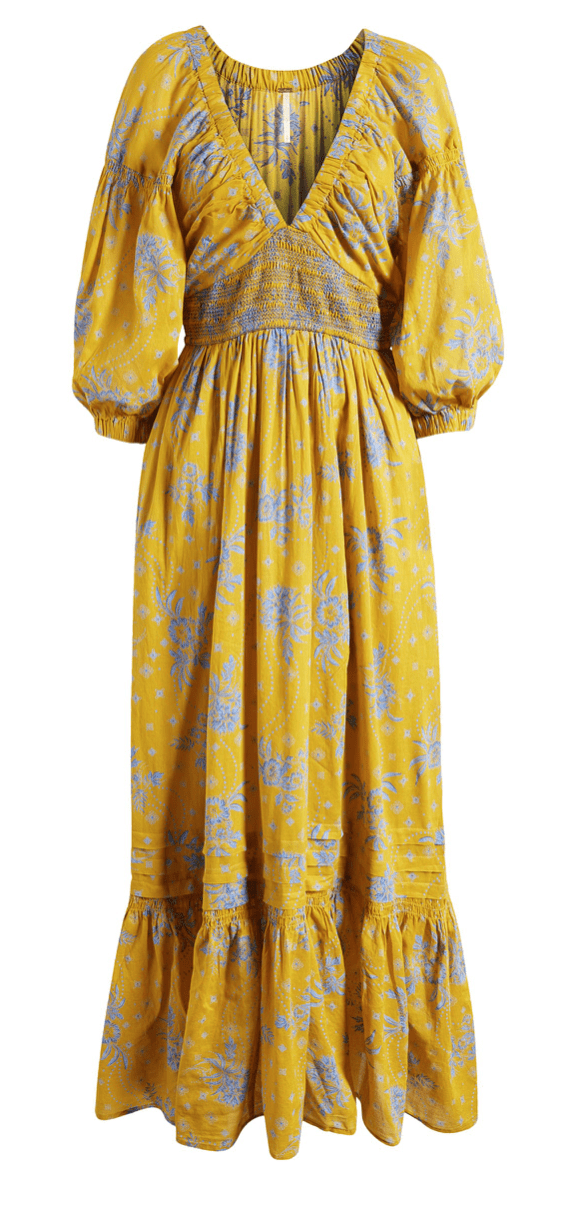 So Provencal and chic yet has a casual easy vibe. Shop here
26
14K gold pendant is perfect to layer or wear on its own. Makes a great graduation gift that can be monogrammed. Priced under $300 makes it a great value too. Shop here
27
Love a good tank top, this one is fun, $68 Shop here.
28
You'll wear these jeans non stop. Its compatible with any and every shoe!! Shop here.
29
Fun novelty platform jellies, $89. Shop here
30
You know I love a good trucker hat! Lots of colors available, $38 Shop here
31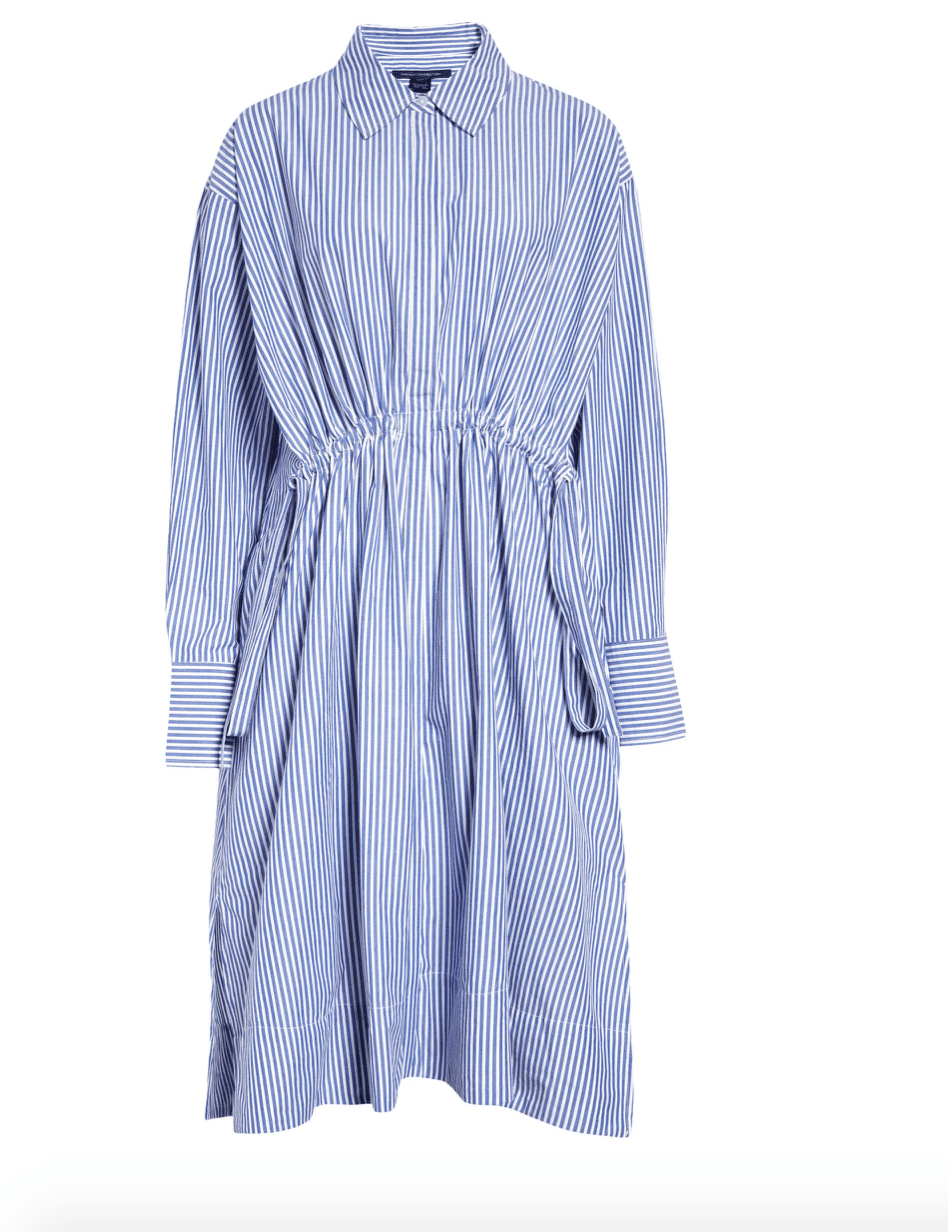 Check out the back on this adorable stripe cotton shirt dress, $98 I need this! Shop here.
32
Shop Prada tote here
33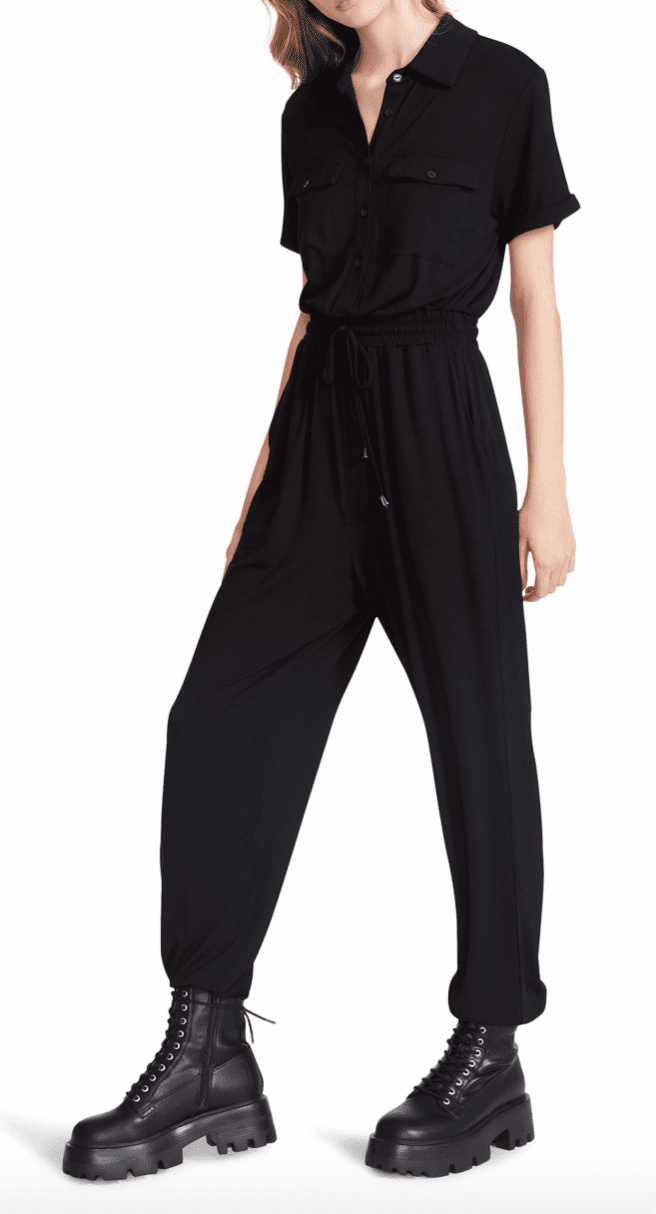 Last but not least … super cute jumpsuit, $89 Shop here
Thank you!!
xx, rose
Ps. Make sure to subscribe here so you never miss a post! Also I would be so appreciative if you would share this post with your besties 🙂