Here's why buying your winter coats and boots NOW is not only smart but it's also critical! I know that sounds a little dramatic but early shopping is the name of the game both now and for holiday 2021. Demand is high right now, especially for luxury items however supply is much lower than normal. A recent FoxBusiness poll showed that consumers are holiday shopping way earlier than normal fearing that shelves will be empty if they wait. What does this mean for us? Buy what you love NOW before the season starts ! When you shop ahead of season, you'll have a longer wear time as well. Shopping early for holiday gifts is advised as well and will reduce your risk and stress level in the upcoming months.
***** I'M INTERRUPTING THIS BLOG POST FOR A VERY IMPORTANT SPECIAL ANNOUNCEMENT ***** YOU CAN EARN TRIPLE POINTS AT NORDSTROM STARTING SEPTEMBER 22 THRU 26. FOR ICON AND AMBASSADOR LEVELS – THATS ALMOST 10% BACK IN NOTES! THE BEST TIME TO PURCHASE IS DURING A BONUS POINT EVENT !!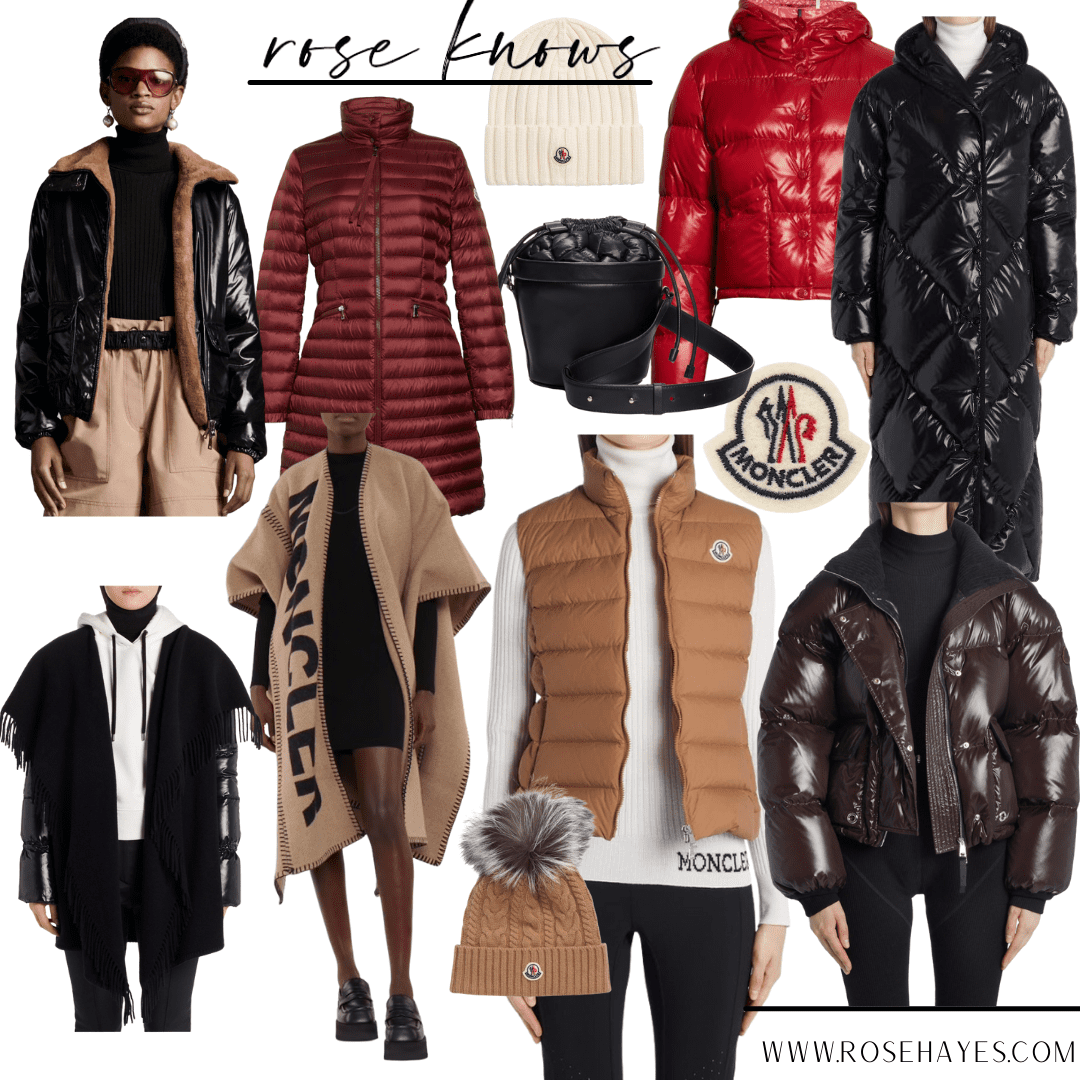 MONCLER coats and jackets are the ultimate in luxury outerwear. For good reason, they are a perennial favorite and hot seller at Nordstrom. Did you know that in the beginning, Moncler only made quilted sleeping bags? The first down jackets were conceived to protect workers from the cold mountain factory in the Alpine foothills. I love telling my clients that fun fact! To shop these Moncler pieces, scroll down to the "shop the post" below.
Lately I've been loving bold colors like this red Moncler jacket! Whether you're a snow bunny or just running around, it would be hard not to be happy in this fun jacket. Check out the pretty peony pink lining too, sooooo good!
---
Here are a few more coats that RoseKnows WILL SELL OUT FAST!

If you're new around here, you can subscribe here so you never miss a post! Thank you for reading xx, rose