The Gucci Aria collection is undoubtedly the most anticipated of the century according to both Vogue and BOF. These classic with a twist items are drool worthy and will be a hot commodity when released this fall. Considered collectors pieces, they will not be stocked again.
*The Balenciaga Hour Glass with classic GG logo in small ($2500) is now sold out. Read PART 1 for pre order directions.
***PRE ORDER PERIOD IS FULL***
---
If you have been following my girl gang The Nordstrom 6, you know we had our second reunion in San Diego this week. We had a blast and got some sweet content at the Designer Preview in the San Diego Nordstrom as well. Here are a few fabulous pieces on my radar…
Silk knit sweater in ecru, shop HERE for this and more great pieces from the collection.
---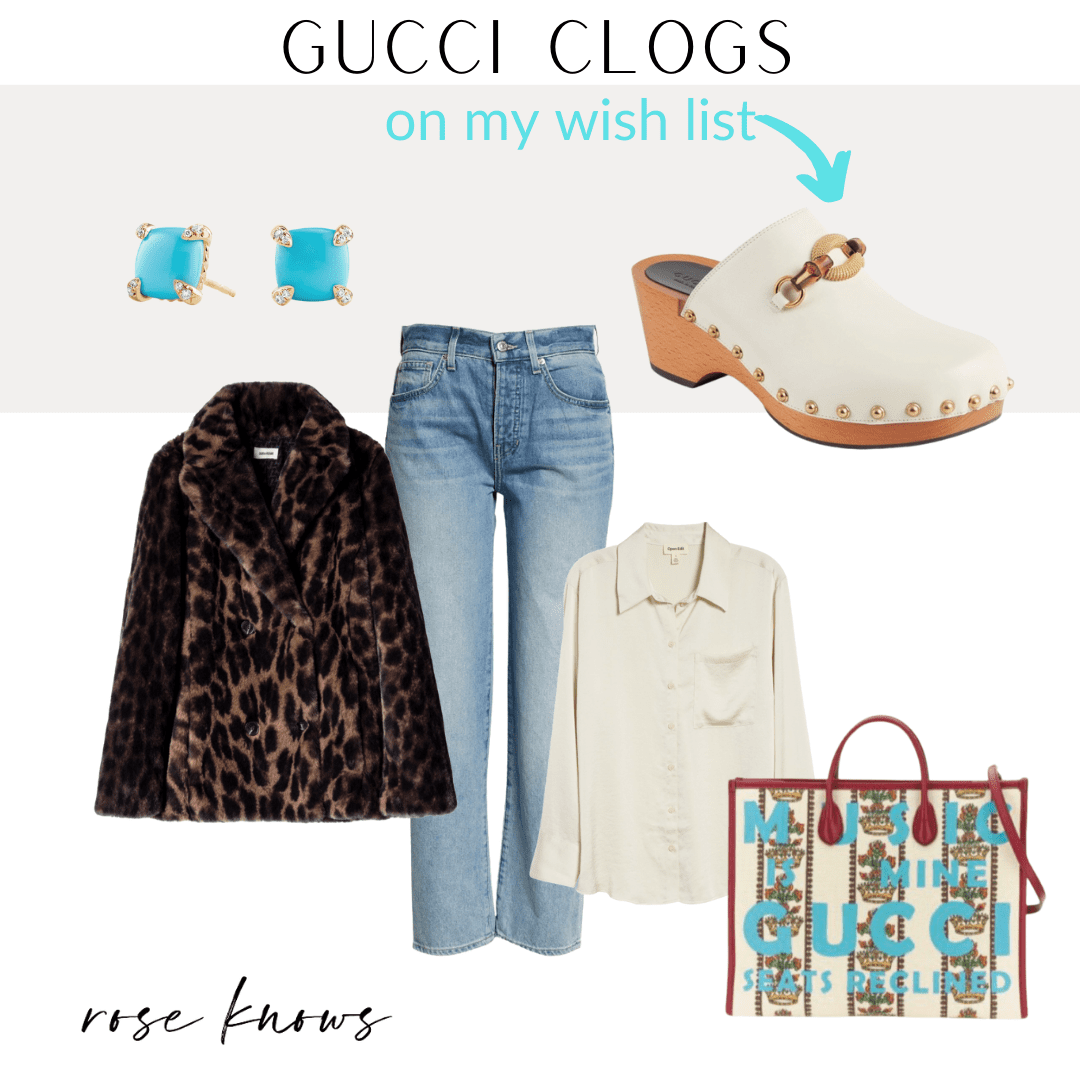 Tap on the links below to shop:
pre order Gucci tote (Dm to reserve)
---
These two tone blue/taupe Gucci boots are killer! Available in solid black as well, the subtle perforated GG logo on the toe cap is classic. The sophisticated stacked heel boot plays well with ripped boyfriend denim as well as a sweater dress shown below. I've taken a little inspiration from Hermes and had fun with this orange & blue color combo.
Tap on these links to shop:
---
Thank you for following along on my fashion journey! No matter where you live, as your Virtual Personal Stylist I'm only a DM away 🙂
xoxo, rose