This year the Nordstrom Anniversary Sale is better than ever! I'm here to break it down with the best strategy to tackle this famously wonderful sale, please scroll down to read my best tips on how to navigate.
I've been working hard behind the scenes for weeks in preparation for the big event! I've tried on dozens of coats, jeans, dresses, blazers, shoes etc. I've scoured all my favorite brands and edited it all down to the best styles and values. I've put together dozens of outfits so that you can visualize the complete look. Check them out here !
* Many have asked how you can SHOP WITH ME so that I'll receive credit. Thank you so much in advance, its easy! When it's your day to shop, simply click on this Nordstrom Link (or any clickable link below) and shop away! I truly appreciate this added step more than you know!
Here are just a few of the dozen style boards I've made with my fav Nsale picks. To see more, tap here.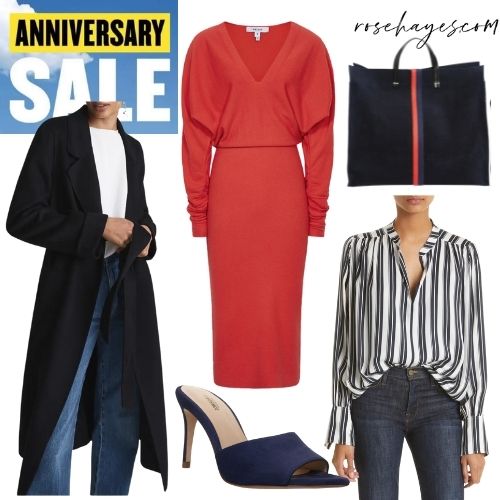 Tap on any style boards to view and start your wishlist.
ROSE KNOWS TOP 10 NSALE PICKS
#1 BLAZERS aka the cool jackets that make a statement!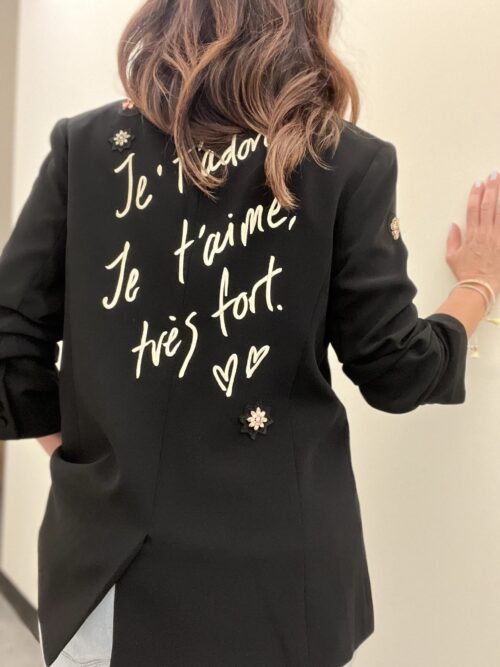 Many of these blazers have matching bottoms, btw matching suits are trending right now. I also love a great blazer worn with a slip dress like this one by Vince, so easy and modern looking. A great blazer and white jeans are still a winning combo to wear just about anywhere this summer!


#2 Coats to stay warm and look super cute in 🙂
Living in Pittsburgh where we experience all 4 seasons, I've had to utilize a spare closet just for coats! Yes I have a problem and definitely have a thang for coats. When the weather is gloomy here, pulling out a great coat that I love makes the Monday blues disappear:) I really look forward to coat season and would wear every one of these picks below!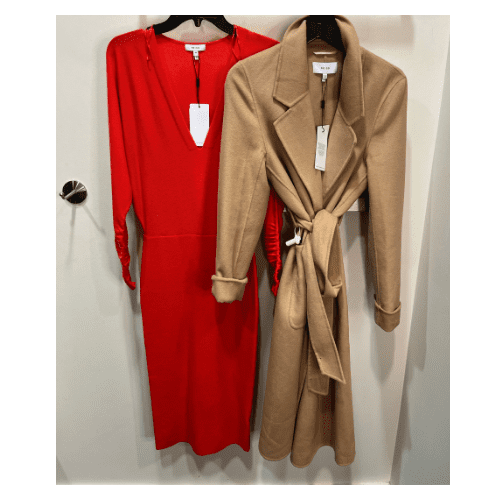 Reiss Dress | Reiss Coat in available in Camel or Navy. *This coat runs roomy so size down.

#3 Shoes & Boots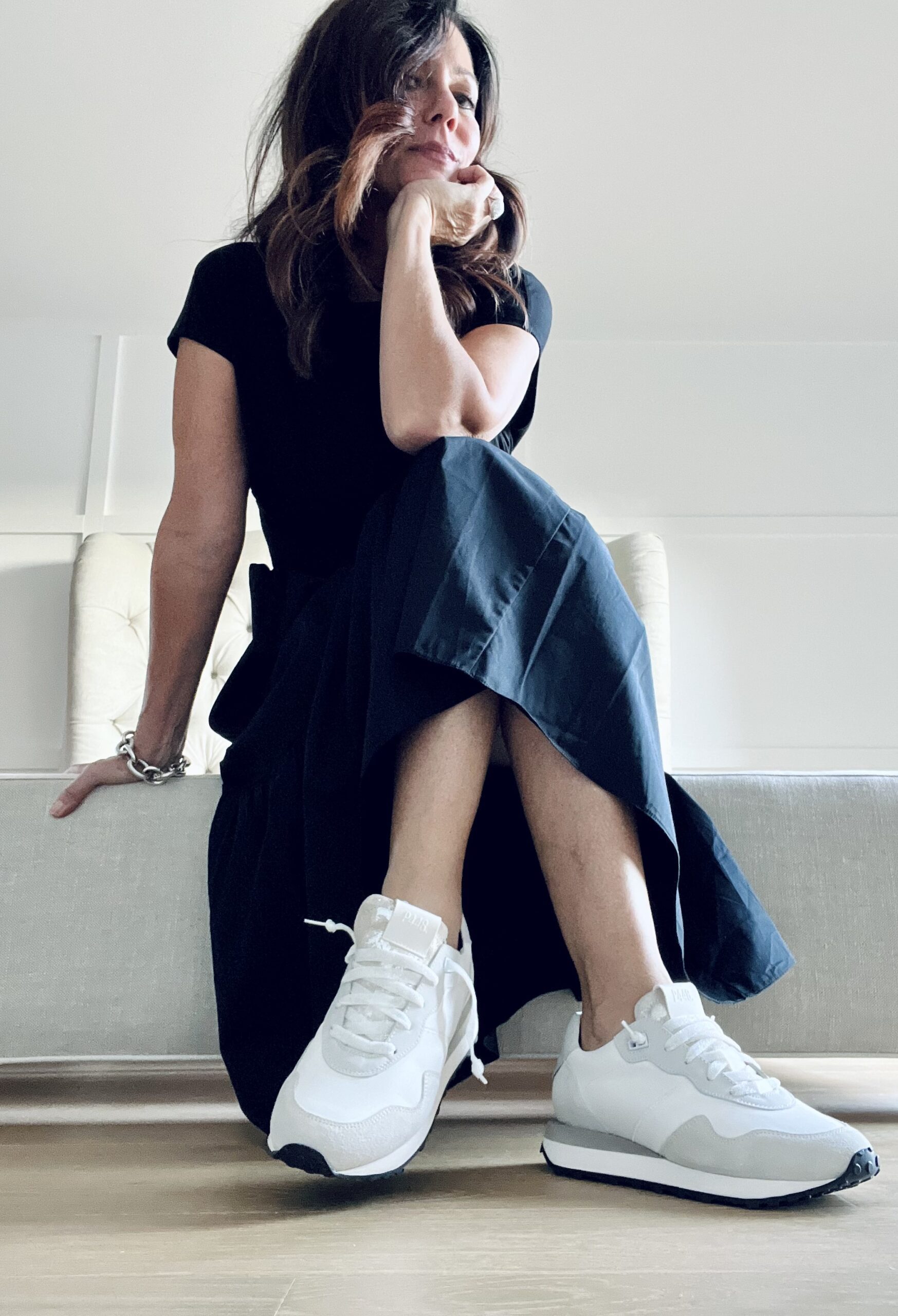 There were so many good ones this year and very hard to narrow down. The ones to add to cart & check out asap are:
L'agence Lolita 5 colors | P448 Cancun sneaker | Rag n' Bone sneaker in 4 colors | Cult Gaia mule 2 colors | Vince boots in 3 colors. Make sure to tap on the photo to see the additional colors available.


#4 Handbags & Luggage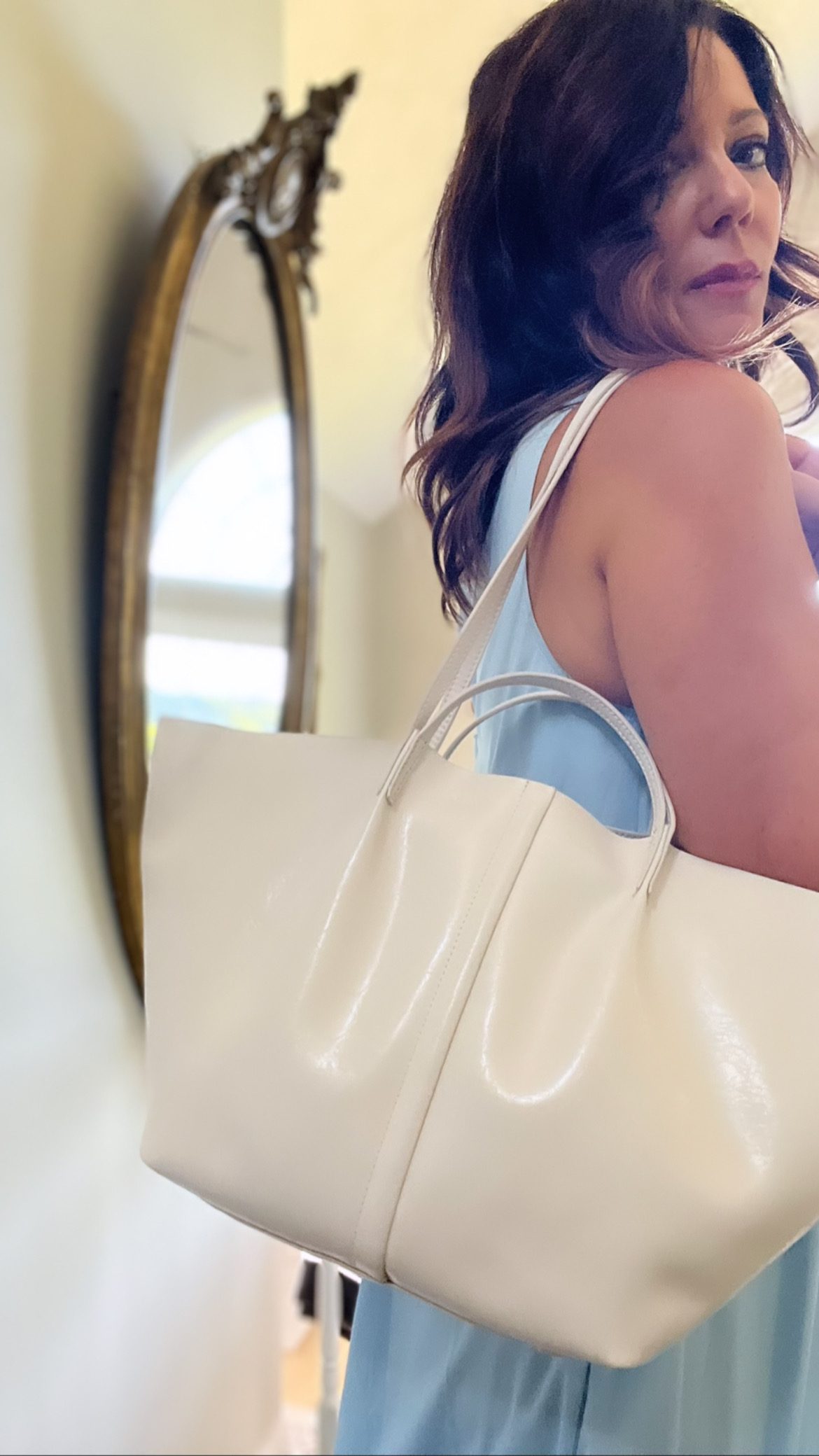 All Saints Tote ( the #nsale colors are Camel or Black only )
Make sure to check out all the colors in the Cult Gaia clutch – they always sell out at full price let alone first time on Nsale!

#5 Denim
This category can seem overwhelming but if you stick with these brands I've chosen below, you really can't go wrong!
Wearing L'Agence size 28 | Frame size 28 | P448 fav sneakers | $29 T-shirt

#6 Really Good Basics
Now is the perfect time to stock up on the really good basics which are the work horse of a capsule wardrobe. I love just about everything from Vince for elevated staples. Check out newly added Proenza Schouler White Label too!

#7 Designer Sunnies
The savings on designer sunglasses linked here are really huge and the selection is amazing!! I suggest skimming thru these yourself and choose the one that best fits your face shape etc. I own this Celine pair and wear them all the time!
Prada Sunglasses Nsale $235.99 goes back up to $352 after the sale

#8 Jewelry
Just like shopping for sunglasses, jewelry shopping is very personal as well. I like to wear my "fine jewelry" everyday and with everything vs buying jewelry for a specific outfit . I have the Nsale Bony Levy diamond pave disks here (mine were full price) and have been wearing them for the last 6 months at least. I love how pretty they are but also because they are flat, which makes them very comfortable to sleep in too! I'm a huge fan of Bony Levy which looks amazing this year. I'm also loving Monica Vinader this Nsale too, check out all the pretty Siren Green Onyx pieces which are exclusive to the Nsale and not even offered at Monica Vinader! Those are all on my wish list this year!

#9 Leather Jackets
You might not believe this but finding a great leather jacket is not easy these days! However this year on the Nsale, there are several great options that you should take advantage of while the prices are hot!

#10 Home
Don't forget to think of those bigger ticket gift items like baby strollers, luggage, coffee makers and more! You'll be happy when you see how much you can save on items you need to buy anyway 🙂

NSALE TIPS:
1. My first suggestion is to take a look your closet and see what you can discard and update. Then look online at the brands you love, start with those favorite designers and see what they are offering. You can preview it all here. Start making your wishlist, you can narrow it down later.
2. I highly recommend focusing on the items and brands that are coveted and at risk of selling out. Basics that you want replenishment like socks and lingerie for example should be on your second shopping trip. The categories to check out first are:
BOOTS & FOOTWEAR | COATS & OUTERWEAR | DENIM | CASHMERE SWEATERS | LEATHER JACKETS & BLAZERS | HANDBAGS & LUGGAGE | JEWELRY & SUNGLASSES | BEAUTY TOOLS | CONTEMPORARY MENSWEAR
3. I shared this tip before, but want to emphasize that orders that have expedited shipping will be pushed to the front of the queue. So pay the extra shipping to help give your order priority. If your order does cancel, email or DM your info to me as my team checks every day for returns and replenishments.
4. If there are items that you will be truly disappointment if they sell out, you should plan on ordering at the very earliest opportunity. For Icons, that means this Wednesday July 6th at midnight or 12:01 am eastern mountain time. All card holders can shop July 9, check your card status to see if you can shop earlier.
5. I've been asked if additional items will be added to the sale as it progresses. The answer is yes. Although we are pretty well stocked with about 80-85% received, there will be additional items added at the last hour and throughout the sale. This is due to shipping issues so make sure to check back here often. To see what's newly added and the latest must have, tap here to view my latest style boards.
6. Schedule a bonus point day for your big shopping day. This will maximize your notes to use on round two 🙂 If you've been holding off on a splurge purchase, now is the time to add to cart while you're earning extra bonus points!
7. If you're unsure on sizing, consider ordering 2 sizes and return one. Feel free to Dm with any sizing questions.
8. Don't forget to get ahead of holiday and birthday gifts. I'll be stocking up on some bridal shower and party favor gifts this year like these cute candle sets here.
9. I've made dozens of style boards with the items I want and what I'll be showing my personal clients in store. Relax and take a look at the best of the 2022 Nordstrom Anniversary Sale, I've done the editing for you!
Happy shopping and thank you for reading! Please share with a friend that would love a little help shopping the Nsale too! xx, rose